Details

Written by

DILG Zambales

Category: NEWS AND EVENTS
Hits: 376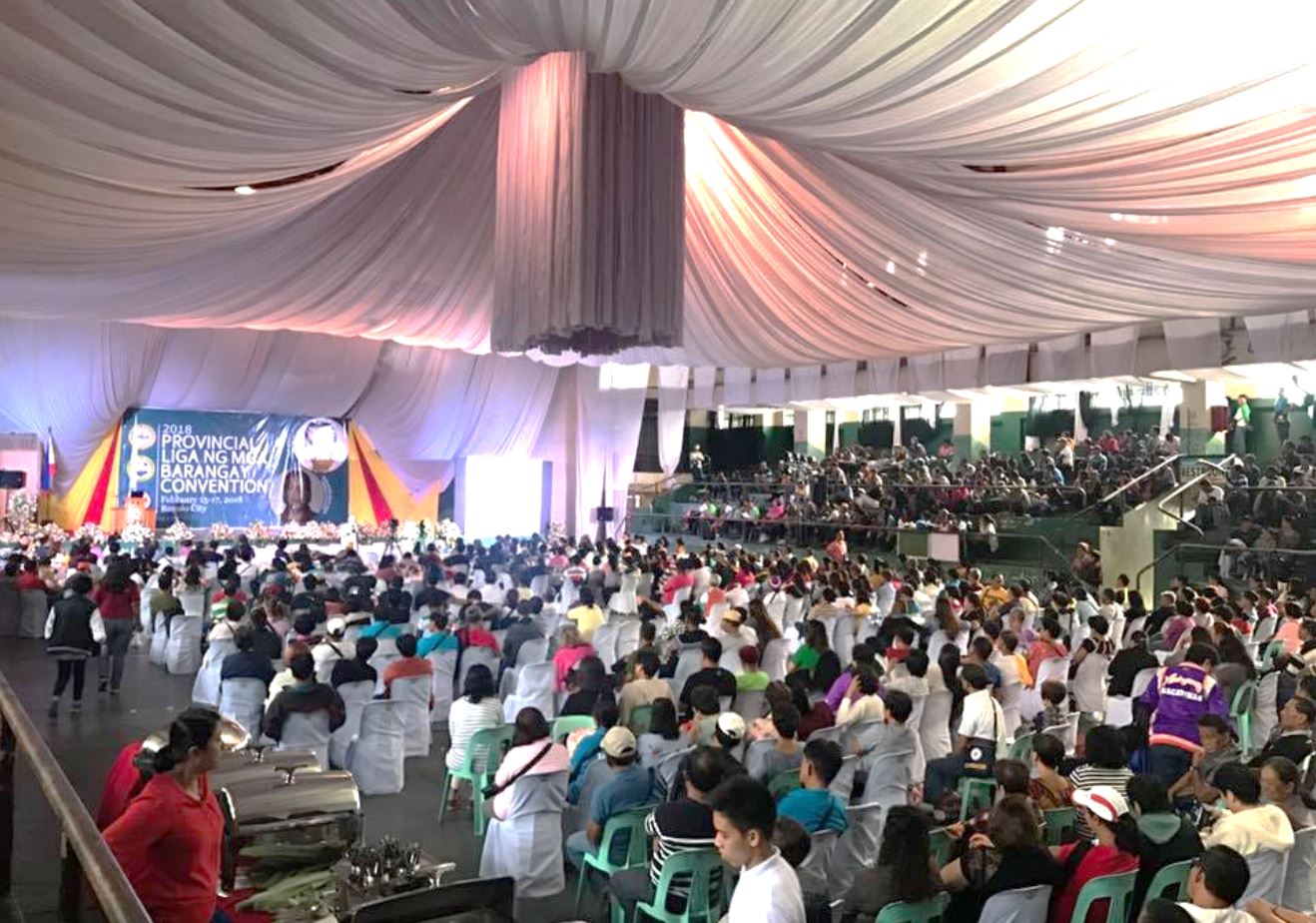 The liga ng mga barangay Zambales Chapter under the stewardship of Regional Liga President Romelino R. Gojo has once again united during the conduct of the Provincial Liga ng mga Barangay Convention last February 15-17, 2018 at Baguio City.
The activity was graced by Vice Governor Angelica Magsaysay, DILG Regional Director Julie J. Daquioag Ph.D., CESO IV, DILG Zambales Provincial Director Armi V. Bactad CESO V, PPSC President PPDG Ricardo F, De Leon and PDDDRMO Graciela M. Ednalan.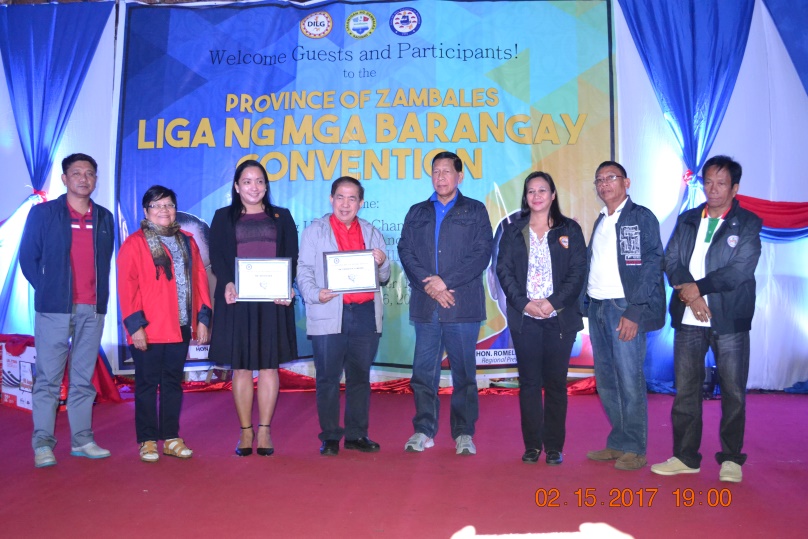 LNB President Gojo in his message applauded the barangay officials for their unwavering service to their respective barangays. "Sa ating termino hindi man natin nagawa lahat ng ating mga ipinangako, pero tayo ay nakatulong sa ating mga barangay", said LNB President Gojo
The program and activity updates of the DILG were discussed by DILG RD Daquioag. She has given emphasis on the preparation for the upcoming Barangay and SK election and the strengthening of BADACs. Encouraging support from the barangays, she challenged everyone to be vigilant in the campaign against illegal drugs with the ultimate goal of having a drug cleared Province.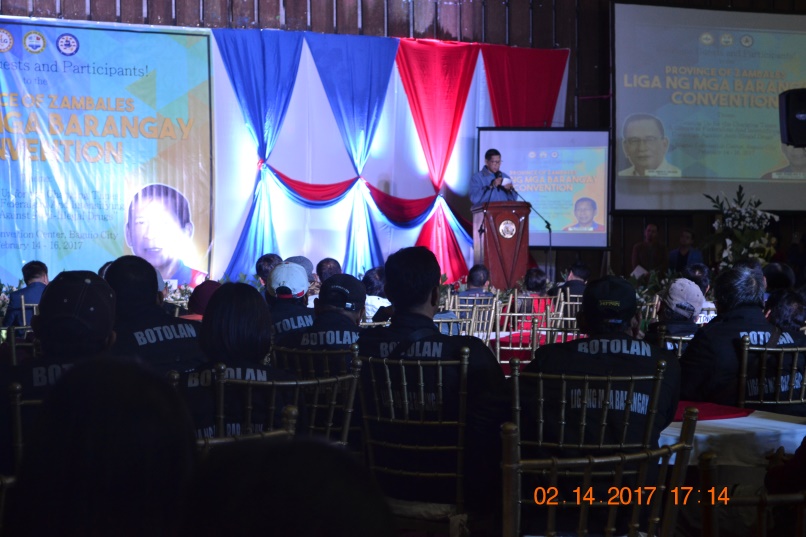 "You are not a barangay official for nothing. You have the power and responsibility so gawin natin ang ating dapat gawin to effect change" said RD Daquioag.
Disaster Preparedness, Federalism and Violent Extremism were among the other topics discussed during the 3-day event.
Details

Written by

DILG Zambales

Category: NEWS AND EVENTS
Hits: 772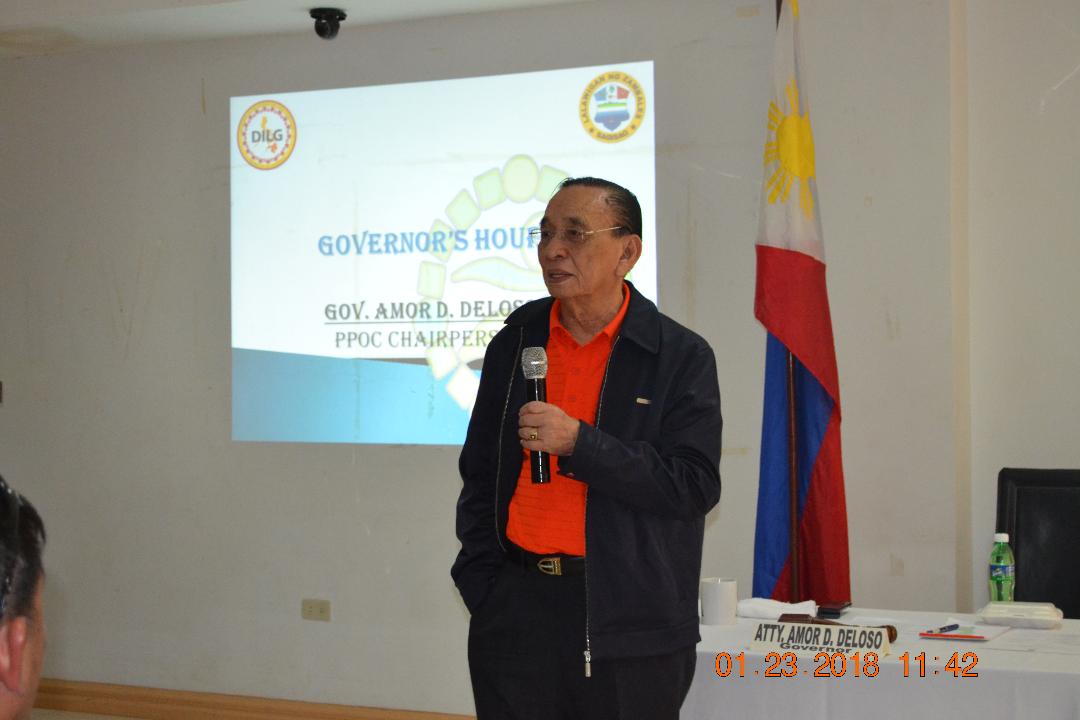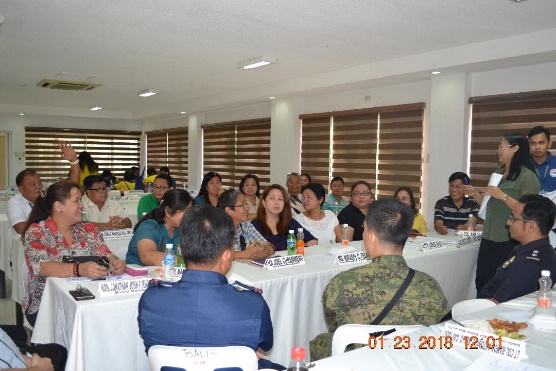 Iba, Zambales - To further strengthen the fight against illegal drugs and sustain peace and order, the Provincial Peace and Order Council (PPOC) and Provincial Anti-Drug Abuse Council (PADAC) of Zambales convened on January 23, 2018 at Zambales Training and Conference Center, Iba, Zambales.
Governor Amor D. Deloso, Chairperson of the PPOC and PADAC, expressed that peace and order is indispensable in the realization of having Zambales as a prime province in the future.
"Pangangalagaan natin at gagawin ko, bilang manager ng Zambales sa ngayon na sikapin ko pong proteksyonan ang lahat ng iyan" said Governor Deloso.
Present during the meeting are the PPOC members, PADAC members, Municipal Mayors, DILG Officers, PNP Chief of Police, BFP Fire Marshals, Representatives of National Government Agencies, Provincial Head of Offices and CSOs.
The Zambales Police Provincial Office (ZPPO) and Philippine Drug Enforcement Agency Region III (PDEA R3) presented their CY 2017 Accomplishments and CY 2018 Plan of Activities. Also, DILG Zambales presented the overview of the Operation Listo-Listong Pamayanan: Community Drill.
The activity also served as a venue to recognize Barangay Aningway-Sacatihan, Subic and Barangay Rizal, San Marcelino for successfully conducting the Listong Pamayanan-Community Drill on December 5 and 8, 2017.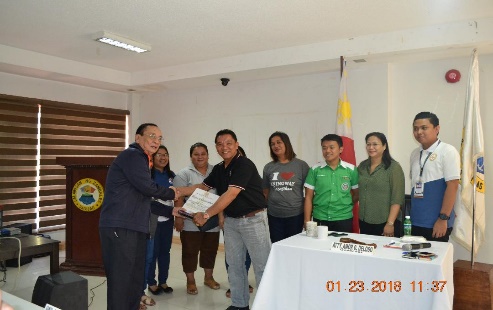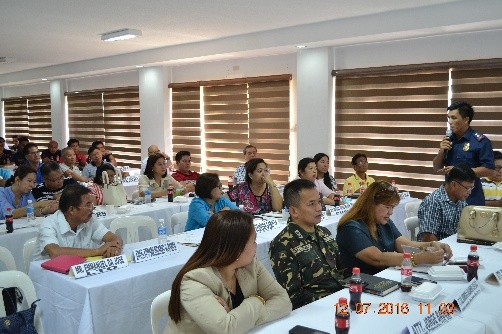 A Plaque of Recognition was also awarded to the LGU of Candelaria, Zambales, received by Municipal Mayor Napoleon E. Edquid, for being the best performing LGU in the Province of Zambales in implementing DILG Locally-Funded Projects.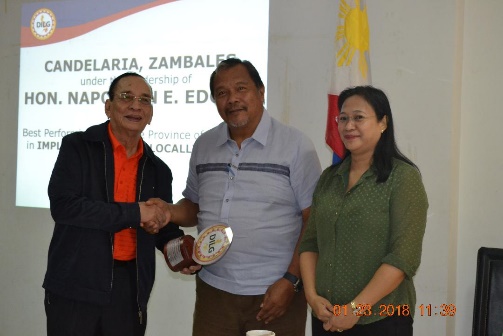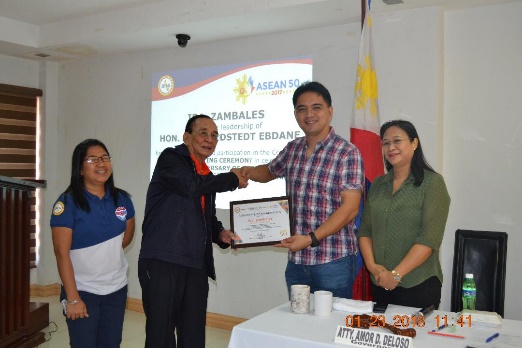 Also, a Certificate of Appreciation was awarded to the LGU of Iba, Zambales, received by Municipal Mayor Jun Rundstedt Ebdane, for its vital efforts and participation in the Conduct of the Landmark Lighting Ceremony in celebration of the Golden Anniversary of the Association of Southeast Asian Nations (ASEAN).
Details

Written by

DILG Zambales

Category: NEWS AND EVENTS
Hits: 240
After a thorough assessment and deliberation of all the municipal entries from the 13 local government units (LGUs)of the province, Brgy. San Juan, Botolan and Brgy. Camiing, Cabangan swiftly made it on the top as the province's representatives on the 2017 LupongTagapamayapa Incentives Awards (LTIA) for the 1st-3rdClass and 4th-6th Class Municipal Category, respectively. 
Remarkably, Brgys. San Juan and Camiing represented the province on 2016 LTIA Assessment and both have secured the 1st Place during the Regional Awarding, besting other nominees from other provinces in the Region on their respective categories.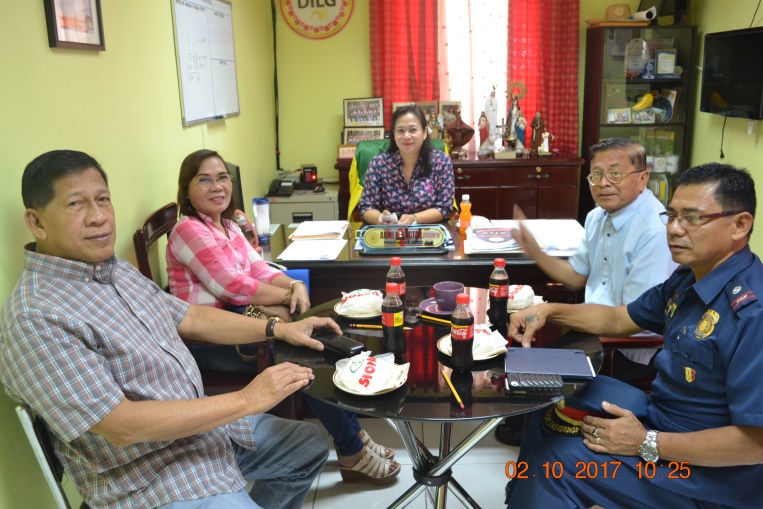 The LTIA Provincial Awards Committee (PAC), headed by Provincial Director Armi V. Bactad, CESO V of DILG as the chairperson, together with members Hon. Romelino R. Gojo, Regional President of Liga ng mga Barangay, Bishop Virginio D. Ducos, D.D. of Hiyas ng Pag-asa (NGO), Ms. Merilyn B. Dasig representative from DOJ and Police Chief Inspector Orlando C. Reyes of Zambales Police Provincial Office, convened on February 12, 2018 at the DILG Zambales Provincial Office for the deliberation of the Lupong Tagapamayapa who exhibited exemplary performance in handling and settling disputes at the barangay, validated through the documents submitted by each official municipal entry.
The entries of Botolan, Candelaria, Castillejos, Iba, Masinloc, Palauig, San Antonio, San Marcelino, Sta. Cruz and Subic competed for the 1st-3rd Class Municipal Category while Cabangan, San Felipe, and San Narciso were contenders for the 4th-6th Class Municipal Category. Each entry was evaluated based on three (3) major criteria namely, (A)Efficiency in Operations, (B) Effectiveness in Securing KP Objectives, and (B) Creativity and Resourcefulness of the Lupong Tagapamayapa.
Lupong Tagapamayapa Incentives Awards (LTIA) is an annual activity conducted by the Department of the Interior and Local Government in recognition of the Lupons who demonstrated commitment and dedication in the implementation of Katarungang Pambarangay in their locality. LTIA aims to strengthen the Katarungang Pambarangay as an indigenous conflict resolution structure at the grassroots level through grant of incentives to outstanding Lupons.