Details

Written by

DILG Zambales

Category: NEWS AND EVENTS
Hits: 171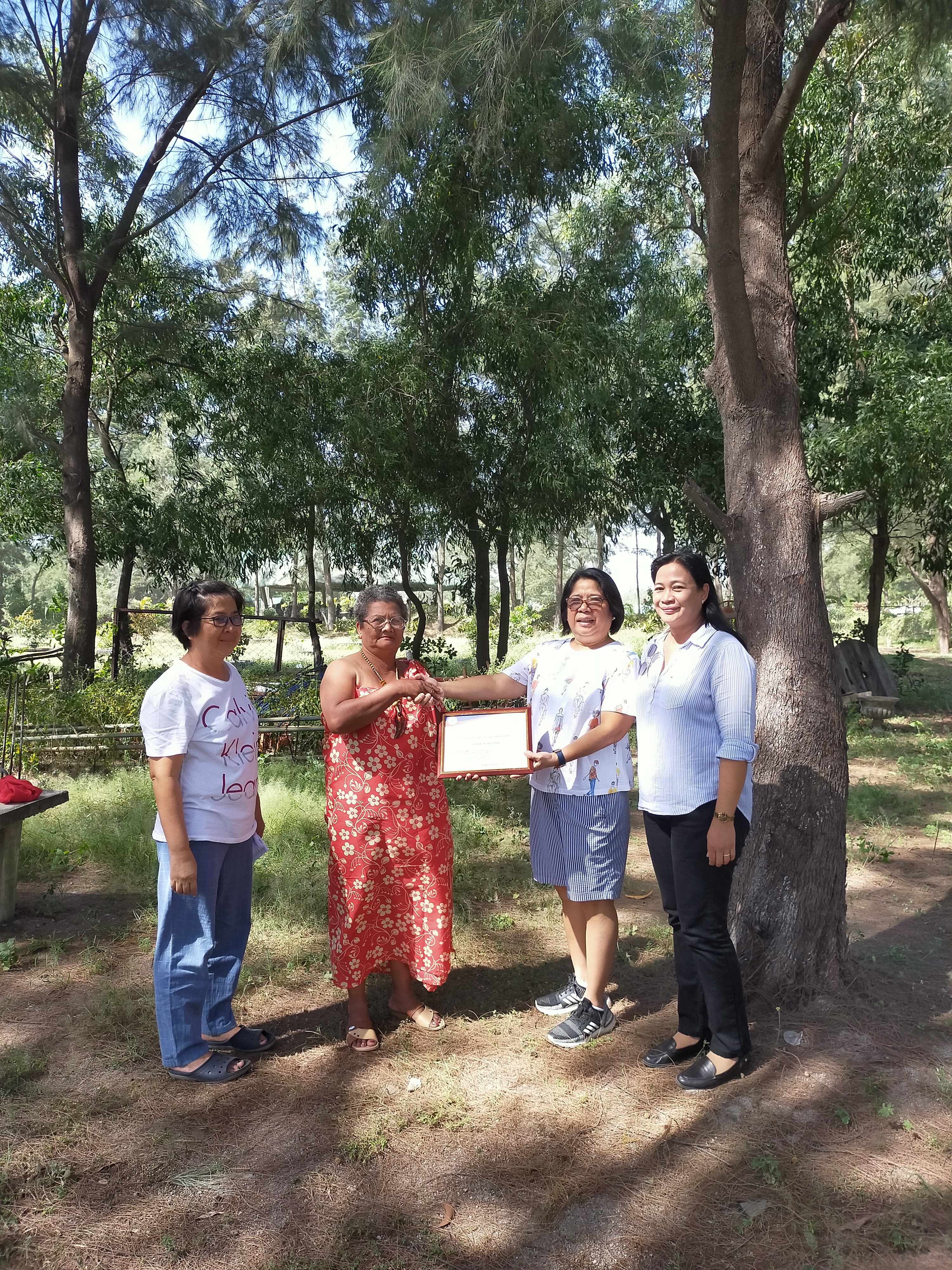 Botolan, Zambales. Another milestone of triumphs in the Indigenous Peoples' (IPs) battle for equality in the municipality of Botolan was the assumption to office of Ms. Ladie M. De Leon as the new Indigenous Peoples Mandatory Representative (IPMR) in the municipality.
To give recognition on the affirmation of the National Commission on Indigenous Peoples (NCIP) to the recently installed IPMR, DILG Zambales Provincial Director Armi V. Bactad, CESO V, together with Hon. Doris E. Maniquiz, Municipal Mayor of Botolan, and Hon. Doris Ladines, Municipal Vice-Mayor of Botolan, awarded the Certificate of Recognition signed by DILG Regional Director Julie J. Daquioag, Ph.D., CESO III to Ms. De Leon on November 29, 2019.
Being the IPMR, Ms. De Leon will also seat as an ex-officio member of the Sangguniang Bayan to represent Indigenous Peoples/Indigenous Cultural Communities (IPs/ICCs).
Through this breakthrough, indigenous peoples hope that their concerns will reach the national government in the fulfillment of their goals and aspirations.
-ADAS II Paulin Johanne L. Reyes
Details

Written by

DILG Zambales

Category: NEWS AND EVENTS
Hits: 169
In line with the current Administration's call to address society's ill like corruption, unemployment, and regional income inequality, the Department of the Interior and Local Government (DILG) Zambales kickstarted a national advocacy campaign  for "surgical amendments" to the 1987 Constitution under the banner of CORE or Constitutional Reform.
DILG Zambales, led by Provincial Director Armi V. Bactad, CESO V, spearheaded the two-day conduct of Zambales CORE Provincial Roadshow series of activities at Balin Sambali, Iba and Botolan People's Plaza, Botolan on November 27-28, 2019. Activities during the roadshow include Media Briefing, Town Hall Meeting, CORE Talk and "Balangayan", attended by over a thousand provincial, municipal, city and barangay  officials, private media practitioners, government information officers, campus journalists and representatives from different youth sectors of the 13 Municipalities of Zambales and Olongapo City.
Read more: DILG's Constitutional Reform Campaign: Building a Bridge for the Next Generation of Filipinos'...
Details

Written by

DILG Zambales

Category: NEWS AND EVENTS
Hits: 121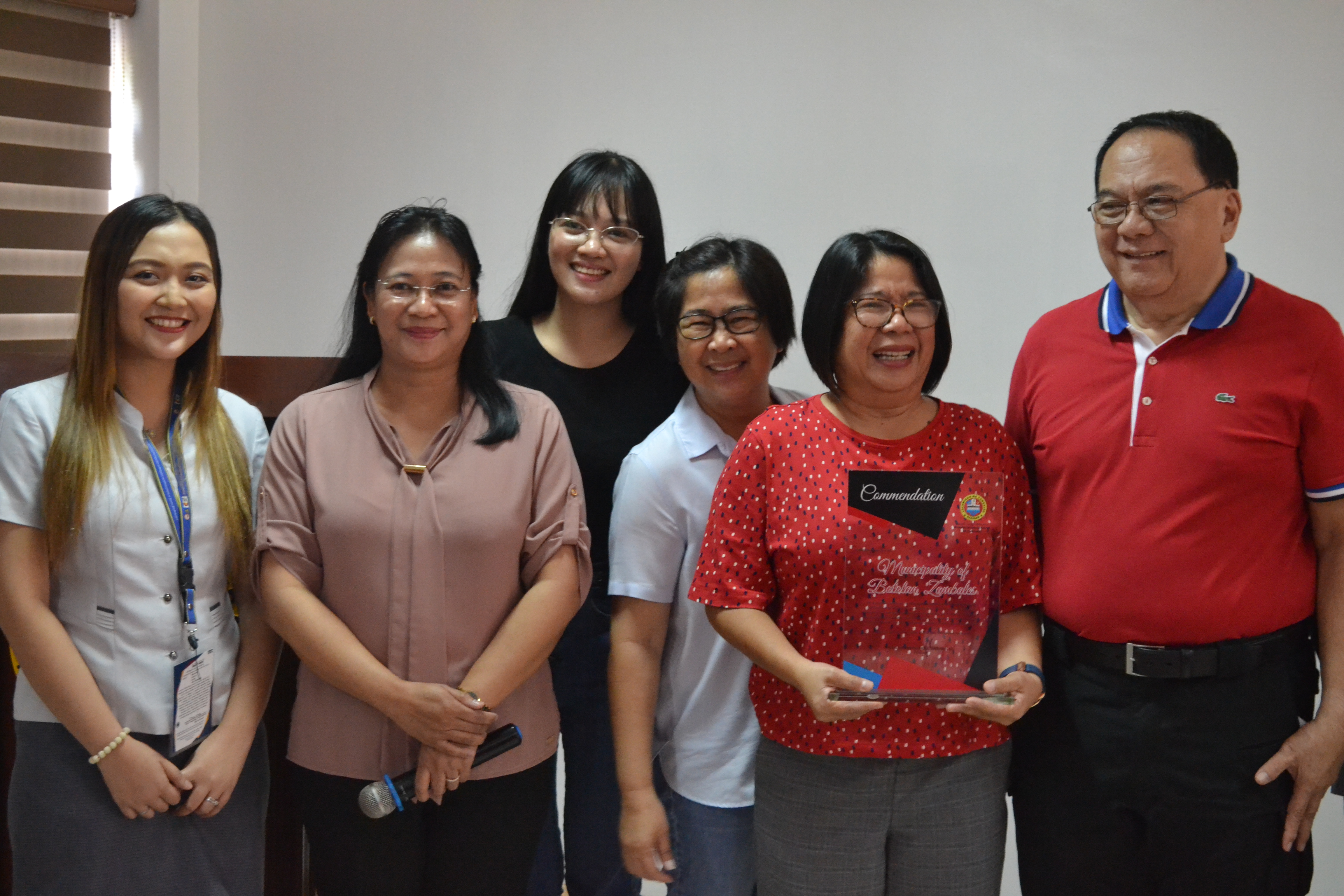 Iba, Zambales.  Congratulating the two municipalities of Zambales for passing the 2019 Seal of Good Local Governance (SGLG), Governor Hermogenes E. Ebdane, Jr. and DILG Zambales Provincial Director Armi V. Bactad, CESO V awarded plaque of commendation to the LGUs of Botolan and San Antonio led by Hon. Doris E. Maniquiz and Hon. Preciliano Ruiz, respectively, during the 4th Quarter Joint Provincial Peace and Order Council (PPOC) - Provincial Anti-Drug Abuse Council (PADAC) - Provincial Task Force to End Local Communist Armed Conflict (PTF-ELCAC) Meeting held at Balin Sambali, Iba, Zambales.
Said LGUs passed the redefined "All-in" assessment criteria composed of the following: financial administration, disaster preparedness, social protection, peace and order, business friendliness and competitiveness; environmental protection; and tourism, culture, and the arts.
The Seal of Good Local Governance (SGLG) is a coveted award given to localities that exhibit excellent governance and delivery of public service.
Likewise, the Municipalities of Masinloc, San Felipe, San Narciso, Sta. Cruz and Subic were also awarded with Certificate of Commendation for obtaining high compliance rating on the recently conducted road clearing validation on October 2, 2019.