Details

Written by

DILG Zambales

Category: NEWS AND EVENTS
Hits: 42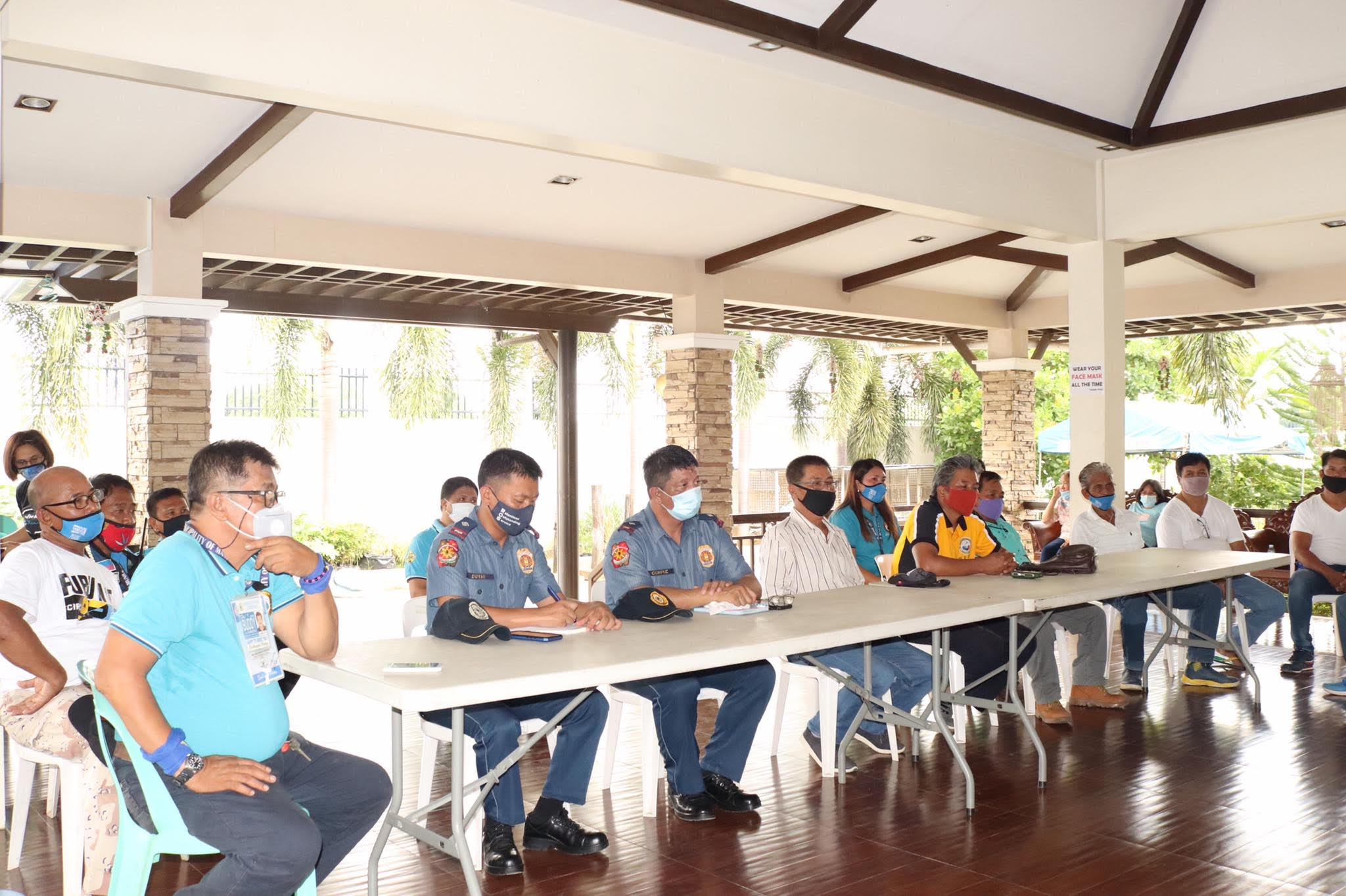 Mayor Arsenia J. Lim convened the Municipal Inter-Agency Task Force (MIATF) on July 16, 2020 to intensify actions to ensure that Masinloc remains COVID-19-free.
Municipal Local Government Operations Officer (MLGOO) Cindy C. Cagalitan discussed the National Task Force (NTF)-issued operational guidelines on the imposition of a zoning containment strategy—which aims to narrow down community quarantine interventions to the smallest possible geographical unit.
Dr. Glenn Edaño of the rural health unit (RHU) and Municipal Disaster and Risk Reduction Management Officer (MDRRMO) Joel Tovera detailed the safety guidelines and monitoring of individuals arriving at the municipality.
Punong barangays were also requested to deploy barangay tanods at the designated checkpoints to assist personnel of Masinloc Police Station; and to strictly enforce home quarantine to individuals assessed by the RHU.
Mayor Lim reminded all stakeholders that although health protocols and certain restrictions were being implemented—the local government's response to COVID-19 must always beget respect to the rights and dignity of every Masinloqueños
Details

Written by

DILG Zambales

Category: NEWS AND EVENTS
Hits: 16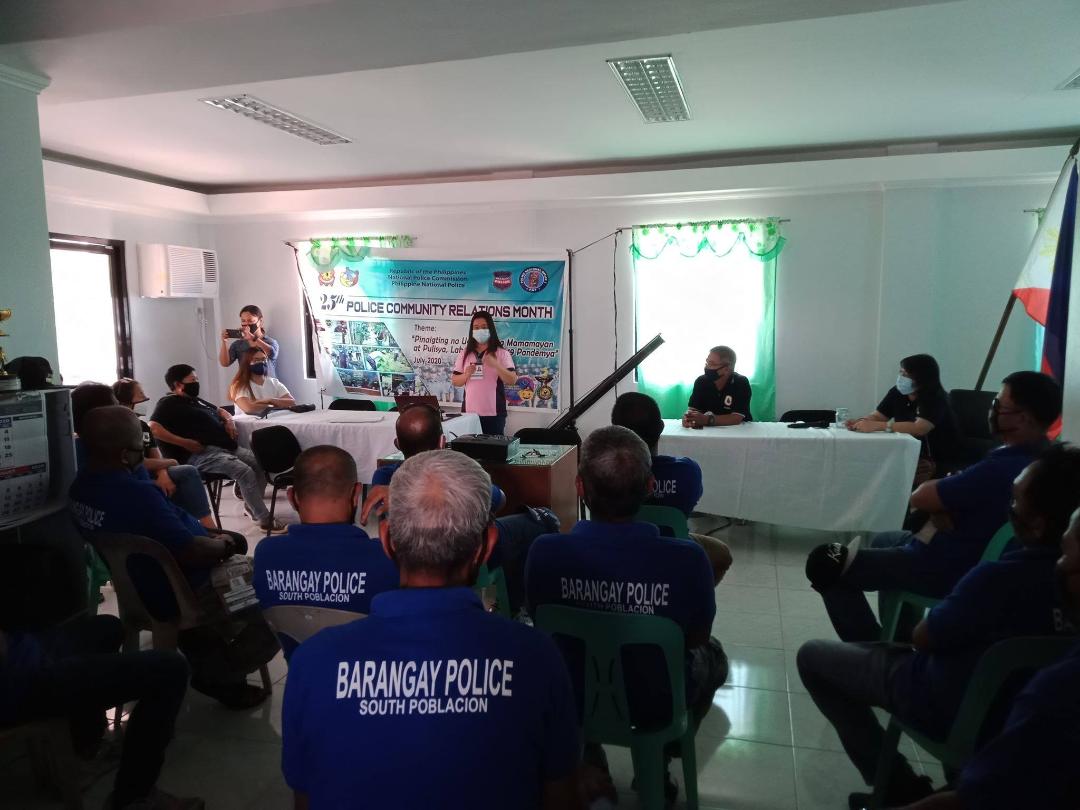 Barangay South Poblacion, Masinloc, Zambales under the leadership of Punong Barangay Orlino E. Ednilao—in coordination with the Department of the Interior and Local Government (DILG)—conducted an enhancement training and seminar for barangay tanods on July 15, 2020 to upscale their knowledge and skills in enforcing measures against COVID- 19.
LGOO VI Cindy C. Cagalitan, municipal local government operations officer of Masinloc, stressed the important roles of barangay tanods in the implementation of municipal ordinances, Disiplina Muna program—keeping Masinloc COVID-19-free.
PSSG Loris C. Maranoc, PLT Jack R. Apolinario, and PSSG Fred P. Paltep Jr. of the Masinloc Police Station discussed laws that protect women and their children from violence, safety protocols during the pandemic and the Anti-Terrorism Act of 2020. Moreover, arnis fighting techniques were also taught by the representative from the 23rd Special Action Force (SAF).
Barangay tanods are vital front liners that will help ensure that the barangay is able to deliver its mandated function—which is to ensure the safety of its constituents.
By: LGOO VI Cindy C. Cagalitan
Details

Written by

DILG Zambales

Category: NEWS AND EVENTS
Hits: 13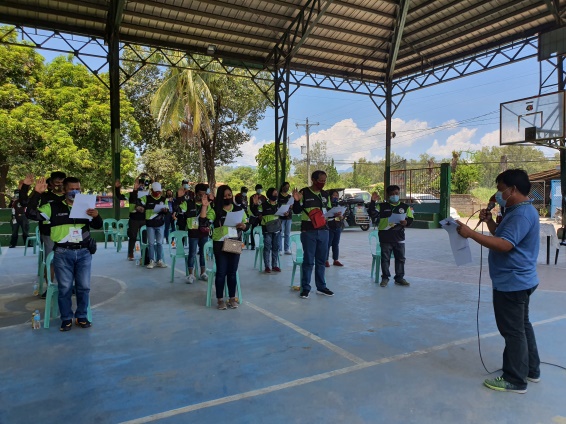 Barangay San Isidro, Subic—in collaboration with the Municipal Task Force Disiplina (MTFD)—held the launching, oathtaking and orientation of their localized Task Force Disiplina on July 15, 2020—to augment the implementation force of the municipal government in promoting the culture of discipline among Subikeños.
Punong Barangay Rowena Sawey led the creation of the barangay task force disiplina with thirty members—consisting of barangay officials and functionaries—which shall be the extension arm of the MTFD in enforcing national and local policies.
Read more: Barangay San Isidro, Subic Task Force scales up Disiplina Muna advocacy through creation of...