Details

Written by

DILG Zambales

Category: NEWS AND EVENTS
Hits: 34

The Peace and Order and Public Safety Cluster, together with the Liga ng mga Barangay, in coordination with the Department of the Interior and Local Government (DILG) conducted a "Strengthening of Barangay Anti-Drug Abuse Councils" on December 19, 2019 at the Rooftop, Municipal Hall Building. 
Fourteen (14) Barangay Anti-drug Abuse Councils (BADACs), council members along with their Referral Desk Officers, Advocacy and Operations Committee members and Auxiliary Team, actively participated in the one-day activity. LGOO VI Sheryl Ann Q. Dungca, Municipal Local Government Operations Officer (MLGOO), provided the lecture followed by a BADAC Action Plan Formulation for calendar year 2020-2022. DILG's #DisiplinaMuna Advocacy campaign was also introduced during the activity.
Hon. Mayor Eleanor D. Dominguez expressed her support to the campaign and pushed all barangay officials to double their effort in clearing their barangays from illegal drugs. LnB President Romeo D. Calimlim II thanked the DILG and the Honorable Mayor for carrying this kind of activity and encouraged all barangay officials to work together for better performance in the barangay drug clearing program for 2020.
The activity is in line with DILG's #DisiplinaMuna Advocacy campaign where BADAC Functionality is one of its seven (7) pillars. 
Details

Written by

DILG Zambales

Category: NEWS AND EVENTS
Hits: 28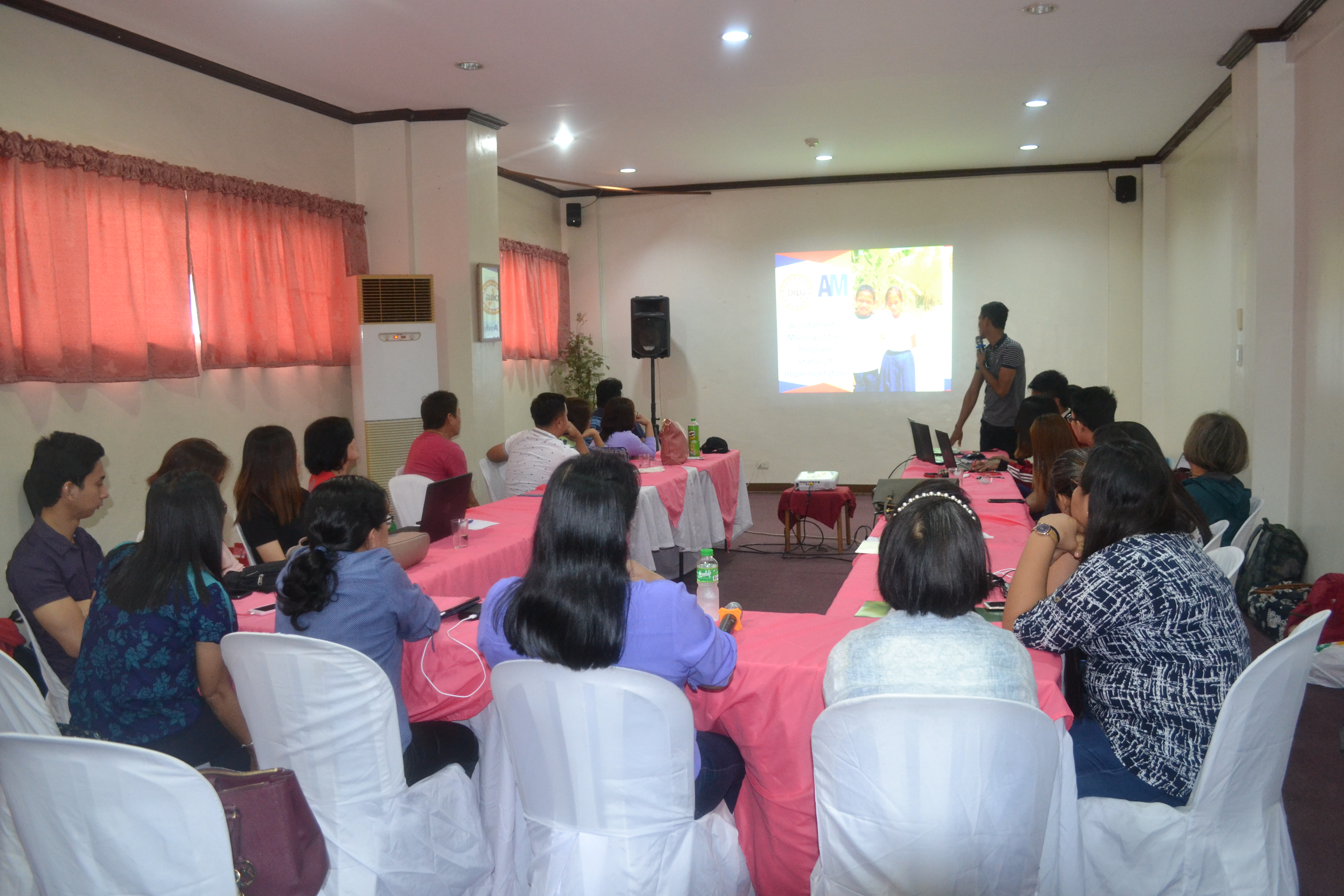 In its oversight function to monitor and validate the implementation of the Locally-Funded Projects (LFPs) of the Local Government Units (LGUs), the DILG Zambales headed by Provincial Director Armi V. Bactad, CESO V, initiated a Year-End Assessment of the LFP implementation in all the 13 component municipalities on December 12-13, 2019 at Vista Marina Hotel and Resort, Subic Bay Freeport Zone.
The activity successfully served as a venue to review and assess the performance of Zambales in the over-all implementation of FY 2017 Assistance to Disadvantaged Municipalities (ADM), FY 2018 and FY 2019 AM Projects and other locally-funded projects.
Status of LFP Projects were discussed by Engr. III Peter Rick C. Navora.  Further, issues and concerns regarding the implementation of LFPs were individually tackled by the LFP team together with the Municipal Local Government Operations Officers (MLGOOs).
Likewise, catch-up strategies to achieve 100% completion rate of 2018 AM projects were also formulated as the DILG Zambales aimed to finish all the remaining on-going projects in the province this year.
Read more: We Work as One Team: Steering commitment amongst DILG Zambales Team in levelling up its LFP...
Details

Written by

DILG Zambales

Category: NEWS AND EVENTS
Hits: 18