Details

Written by

DILG Zambales

Category: NEWS AND EVENTS
Hits: 89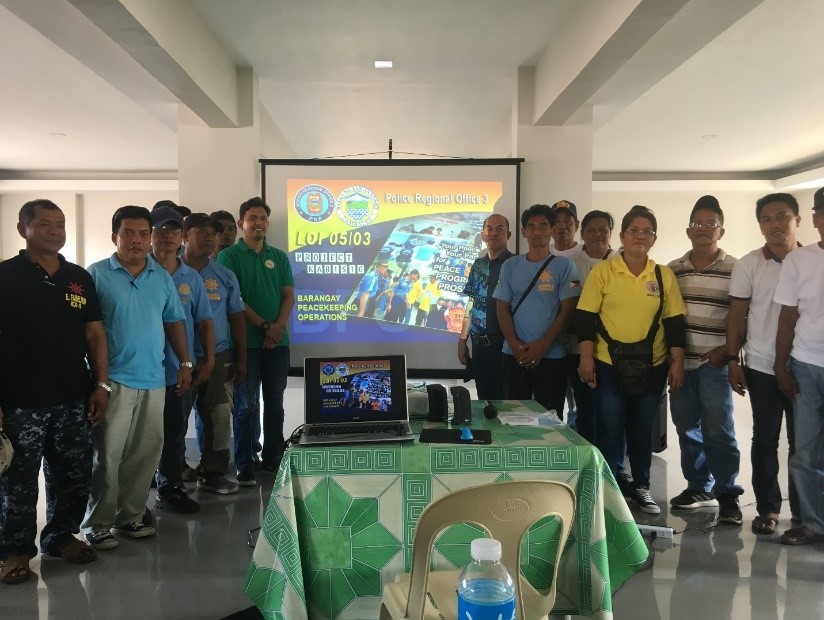 The Local Government Unit of San Antonio, Zambales, headed by Hon. Mayor Preciliano M. Ruiz, in coordination with DILG and PNP, conducted an Orientation of Barangay Anti-Drug Abuse Councils last September 3-4, 2019 at Events Place, Barangay Rizal, San Antonio, Zambales attended by Punong Barangays, Sangguniang Barangay Members, Barangay Anti-Drug Abuse Councils (BADAC) Members and Barangay Tanods.
Among the topics discussed during the orientation was RA 9165 or the Dangerous Drug Act of 2000 and the Drug Clearing Program and Operations conducted by the Philippine National Police which was presented by Police Master Sergeant Romeo W. Megu of San Antonio Municipal Police Station while LGOO VI Jonnel B. Edillor, Municipal Local Government Operations Officer of DILG San Antonio discussed the BADAC Organization and its functions, BADAC Functionality Audit and the duties and responsibilities of Barangay Tanods.
The activity is among the PPAs included in the LGU's Peace and Order and Public Safety Plan (POPS Plan) aimed to strengthen the capacities of all BADACs in San Antonio especially the first termer barangay officials and to equip them with all the knowledge and skills they need in assisting the LGU, the PNP and PDEA in the fight to eradicate illegal drugs in their respective communities.
Details

Written by

DILG Zambales

Category: NEWS AND EVENTS
Hits: 180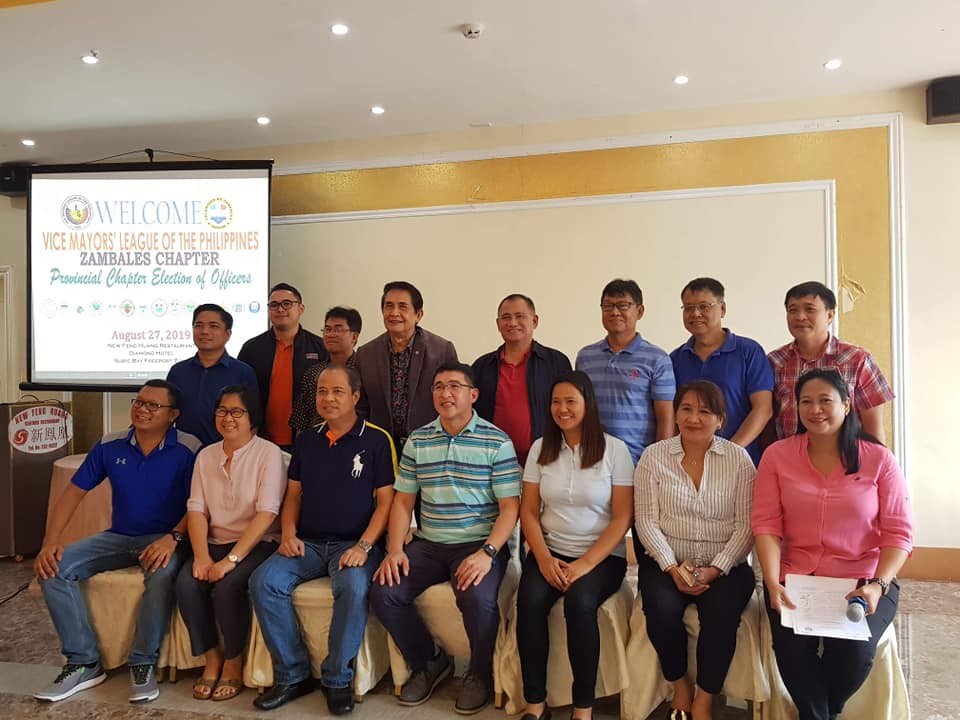 In view of the nationwide conduct of election for Vice Mayors' League of the Philippines (VMLP), the VMLP-Zambales Chapter in coordination with the Department of the Interior and Local Government (DILG) – Zambales Provincial Office facilitated its provincial chapter election for term 2019-2022 on August 27, 2019 at the New Feng Huang Restaurant, Diamond Hotel, Subic Bay Freeport Zone.
Guided by the VMLP Election Policy and Guidelines and DILG Memorandum Circular 2019-104, a successful election turnout and proclamation were carried-out. In addition, candidates who ran for the respective positions were unopposed and received zero election protest. Meanwhile, Vice Mayors Doris D. Ladines and Irenea Maniquiz-Binan of Municipalities of Botolan and Iba, respectively, joined PD Armi V. Bactad and acted as the Committee on Elections.
Read more: Vice Mayors' League of the Philippines (VMLP) Zambales Chapter Shines Anew with its Set of Elected...
Details

Written by

DILG Zambales

Category: NEWS AND EVENTS
Hits: 122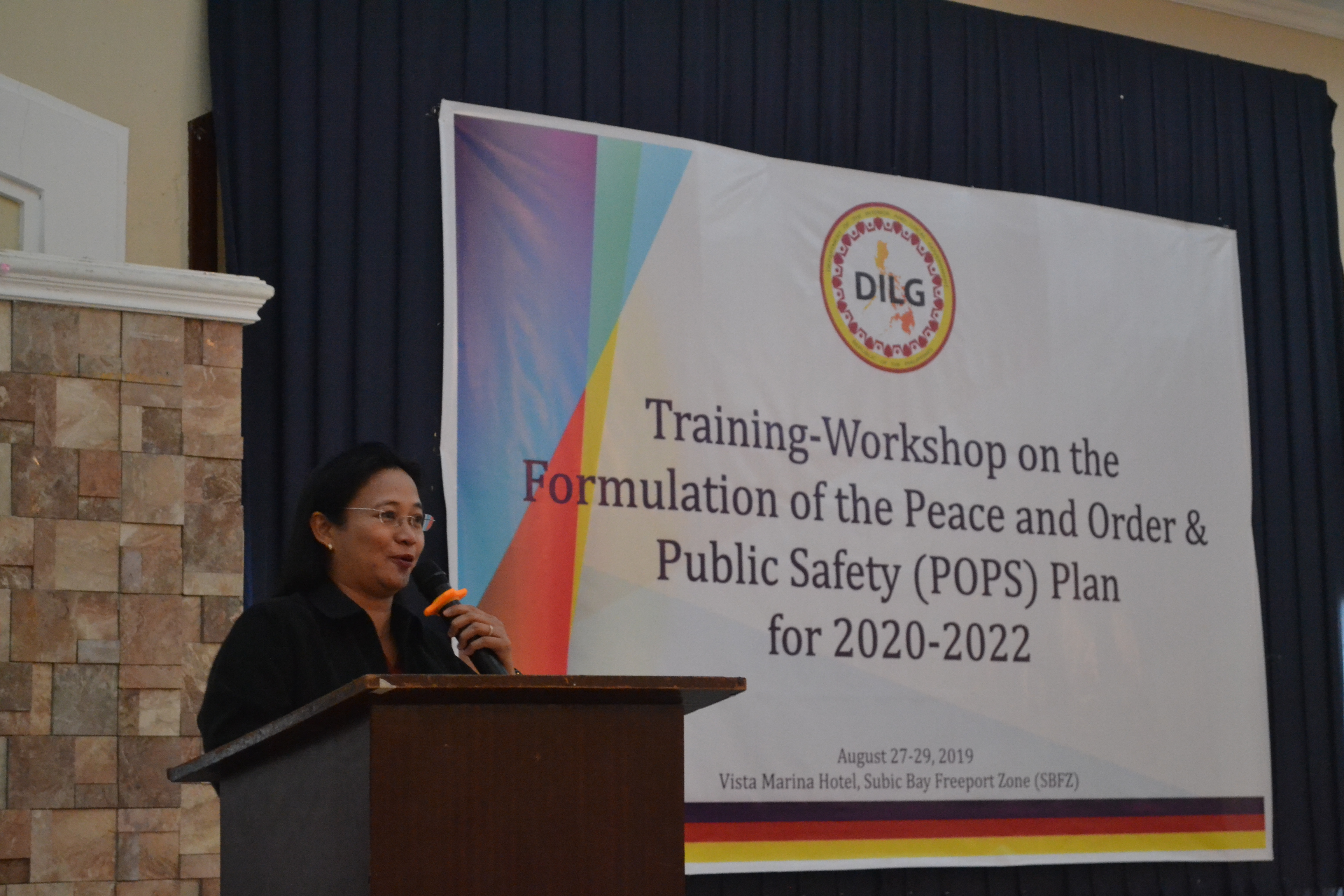 Members of the Provincial and Municipal Peace and Order Councils (P/MPOC) of Zambales, together with their Peace and Order and Public Safety (POPS) Plan Technical Working Group convened on August 27-29, 2019 at the Vista Marina Hotel Subic Bay Freeport Zone for the Training Workshop on the Formulation of POPS Plan for 2020-2022. The said plan charts their respective administration's three-year direction that will fill in the gaps on peace and order and public safety issues and challenges in their localities. Present in the three-day activity were DILG Zambales Provincial Director Armi V. Bactad, CESO V, PNP Provincial Director PCOL. Ponce Rogelio I. Peñones Jr., PDEA Provincial Officer Marie Fe F. Manto, representatives from Philippine Army 3rd Mechanized Battalion. Also in attendance were Hon. Luisito Marty, Hon. Preciliano Ruiz, Hon. Leo John Farrales, municipal mayors of LGUs of Sta. Cruz, San Antonio, and San Felipe, respectively. 
The Peace and Order and Public Safety Plan for 2020-2022 aims to improve the quality of life in the province, wherein social protection initiatives are identified and prioritized based on the current peace and order and public safety situation, with the LGU's mission and vision as the guiding light.
Read more: DILG ZAMBALES PAVES THE DEFINITIVE GUIDELINES FOR THE FORMULATION OF PEACE AND ORDER AND PUBLIC...