Details

Written by

DILG Zambales

Category: NEWS AND EVENTS
Hits: 143
The Philippine Councilors League (PCL) Zambales Chapter held their 2016-2019 election of officers on August 5, 2016 at the Subic Peninsular Hotel, SBMA.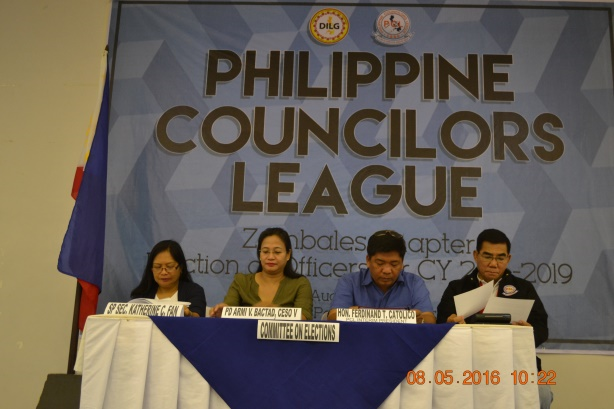 The Department of the Interior and Local Government (DILG) Provincial Director Armi V. Bactad, CESO V served as the chair of the PCL COMELEC along with Secretary to the Sangguniang Panlalawigan Katherine Fan and Sangguniang Bayan Member Nelson Mayola of Masinloc, Zambales. PCL National Representative and Interim National Executive Vice President Hon. Benito J. Brizuela was also present during the activity and attested the winners of the election.
The race for the presidency  was closed with only two (2) votes lead for Hon. Gigi Ejanda Juarez, Masinloc who garnered a total of fifty-eight (58) votes against Hon. Isagani Q. Yap, Iba who obtained fifty-six (56) votes.
Three candidates vied for the vice-presidential seat and Hon. Raymundo V. Navarro, Castillejos was declared as the winner with a total of forty-tw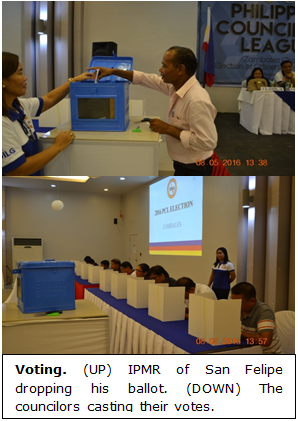 o (42) votes against Hon. Ramil T. Ablian, San Felipe with thirty-six (36) votes and Hon. Atty. Genaro Montefalcon, Iba with thirty-five (35) votes. The last slot for the Federation Director was decided through a toss coin as Hon. Mary Ann R. Quiba, San Felipe and Hon. Alexis Q. Rodriguez, San Marcelino tied with forty-five (45) votes. In the end, Hon. Rodriguez was declared as the 8th member of the Federation Director.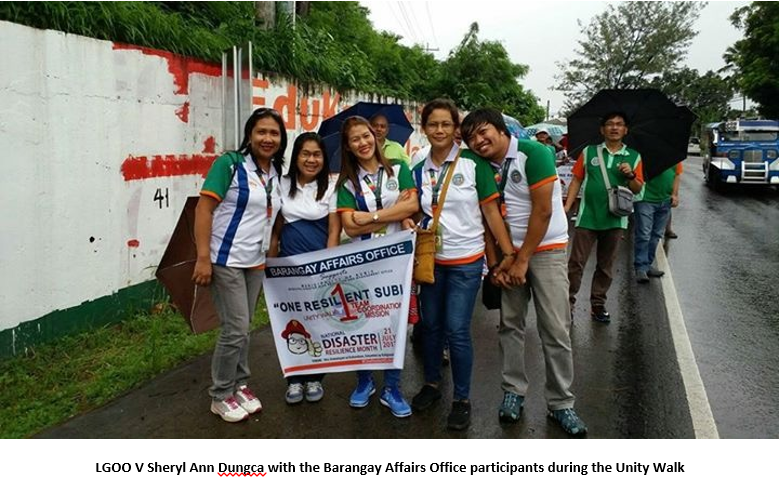 The elected officers were proclaimed after the votes had been validated and took their oath before Hon. Brizuela. The newly elected officers are:
President:                         Gigi E. Juarez         
Vice President:                  Raymundo V. Navarro
Secretary:                        Leysander P. Aquino
Treasurer:                        Dan A. Paradeza
Auditor:                            Alcade D. Fallorin
Public Relations Officer:    Michael Ian Y. Molino
Business Manager:           Ferdinand V. Abinsay
Directors:                         Dan O. Alvarado
                                        Eric S. Alba
                                        Roberto B. Delgado
                                        Augusto F. Gelacio
                                        Kristan Rommel V. Misola
                                        Jesusito R. Villanueva
                                        Ferdinand T. Catolico       
                               Alexis Q. Rodriguez