Details

Written by

DILG Zambales

Category: NEWS AND EVENTS
Hits: 124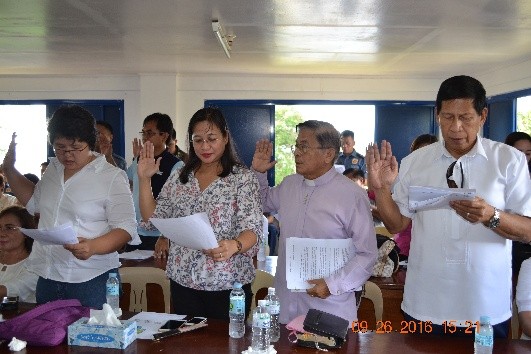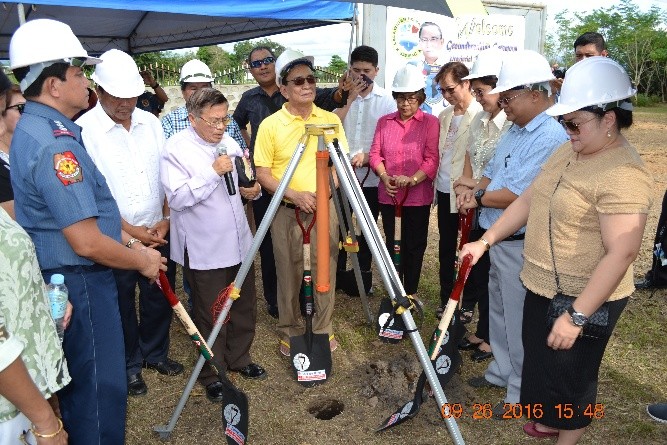 The Zambales Philippine National Police (PNP) headed by Acting Provincial Director PSSupt. Christopher J. Mateo initiated the mass oath taking of the newly constituted Provincial Anti- Illegal Drugs Convenors (PADC) and Provincial Advisory Council (PAC) on September 26, 2016 at Camp Conrado D. Yap, Iba, Zambales.
Governor Amor D. Deloso, Chairperson of the PADC and Member of the PAC, inducted the Pledge of Commitment among other members of the group. It was participated by Vice Governor Angelica M. Cheng, Vice-Chairperson of the PADC, PD Armi V. Bactad, CESO V, Chairperson of the Provincial Advisory Council, Local Chief Executives and other members from different sectors and agencies.
In his message, Governor Deloso gave emphasis on the bad effects of Illegal drugs to the human body, to a family, community and nation as whole. He also encouraged all, especially the members of the PADC & PAC to work together with passion in order to attain a peaceful, sound, happy and progressive community for the next generation.
The constitution of the PADC and PAC are in pursuit of strengthening and intensifying the campaign against Illegal Drugs and institutionalization of the PNP Performance Governance System (PGS).
The ground breaking ceremony for the construction of the Provincial Reformation Center or "Bahay Pagbabago" was conducted after the oath taking of the PADC and PAC members. The Bahay Pagbabago will serve as the Treatment and Rehabilitation Center for drug dependents.