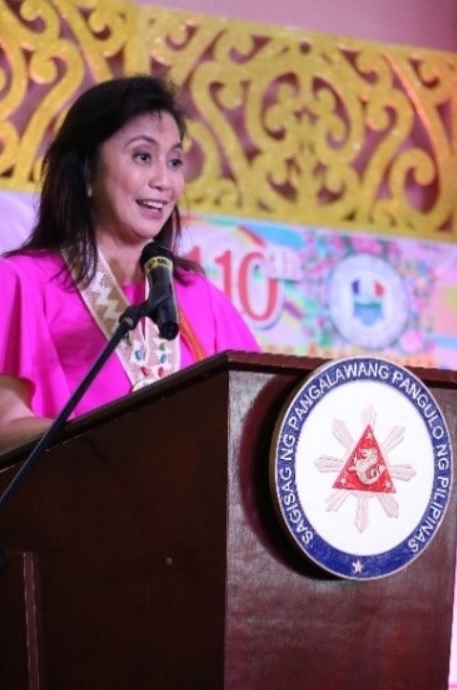 "Women are really the extended arms of men" This was uttered by no less than the Vice President of the Republic of the Philippines Maria Leonor "Leni" Gerona-Robredo in her message during the Commemoration of the 110th Founding Anniversary of San Felipe, Zambales and Annual Women's Month Celebration last March 2, 2018.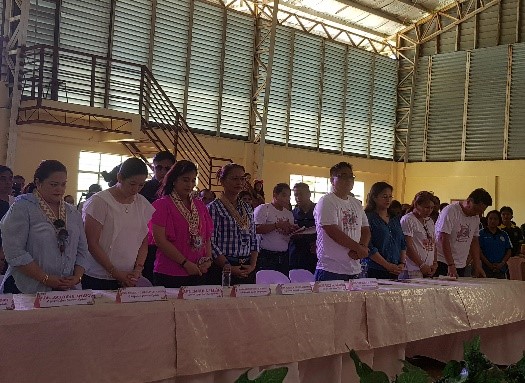 Sharing the story of her unexpected involvement in politics, VP Leni said that she is where she is right now serving the people to continue the legacy of her departed husband. A circumstance which she said she had in common with Mayor Carolyn S. Fariñas of San Felipe, Zambales. She expressed her gratitude to the lady mayor for inviting her and giving her the opportunity to visit Zambales.
VP Robredo also cited the notable role of women in the family, their vital participation in the society and the essence of being a lady leader.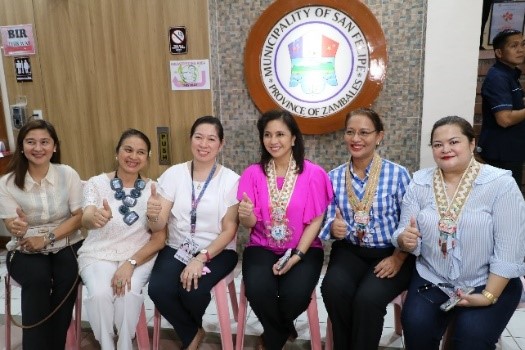 The event was attended by 2nd District Representative Atty. Cheryll Deloso-Montalla, Vice Governor Angel Magsaysay-Cheng, Mayor La Rainne Abad-Sarmiento, Mayor Jocelyn Apostol, Mayor Jose Angelo M. Dominguez, Mayor Billy Aceron, Mayor Napoleon Edquid, AFP Brig. General Henry A. Robinson Jr., DILG Provincial Director Armi V. Bactad, CESO V, PNP Provincial Director PSSUPT Christopher Mateo, Municipal Employees, Barangay Officials and various Civil Society Organizations in the locality.