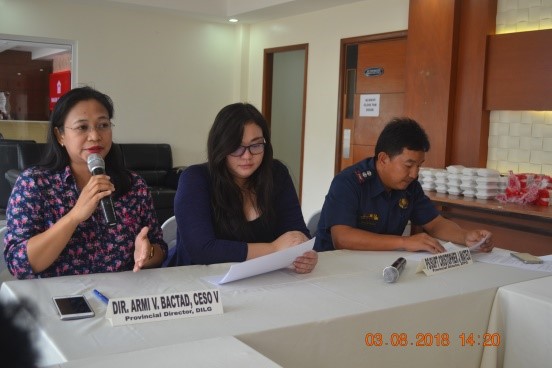 To accelerate efforts against the proliferation of illegal drugs in drug-affected barangays, the DILG Zambales Provincial Office initiated the Meeting on the Provincial and Municipal Drug Clearing Initiatives on March 08, 2018 at Red Platter Restaurant, Zambales Training and Conference Center, Iba, Zambales.
Present during the meeting were Provincial Administrative Head Atty. Izelle Iamly Deloso, ZPPO PNP representative, the Municipal Chief of Police and Municipal Local Government Operations Officers of the thirteen municipalities of the province.
DILG Provincial Director Armi V. Bactad, CESO V explained the importance of the support of the PNP and DILG in ensuring a drug cleared barangay in every municipality. "Let us join hands to have a fruitful output" said PD Bactad.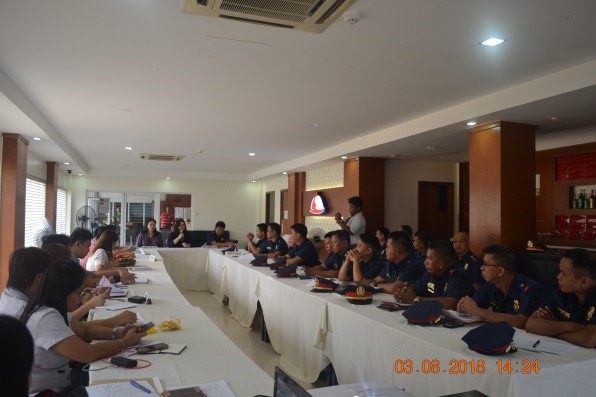 During the meeting strategies were laid out and best practices of municipalities were shared with each other. With illegal drugs as a hurdle to overcome in every locality, having a holistic approach moves the province a step closer in achieving a 100% drug free community.