DILG-3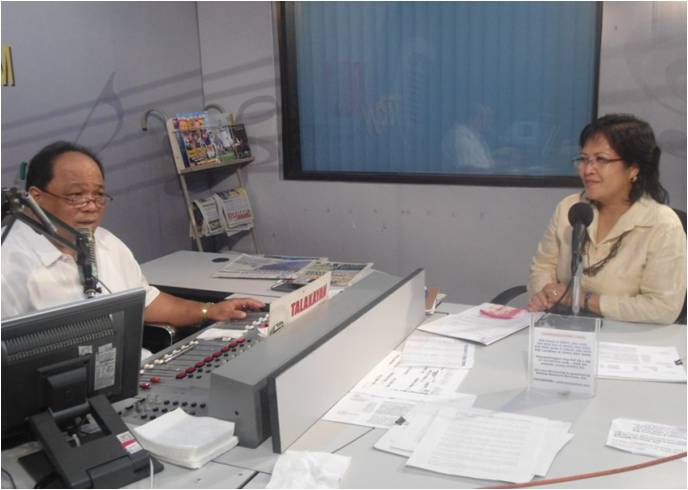 Regional Director Florida M. Dijan graced the May 8, 2013 episode of "Talakayan Ngayon" at DWRW FM 95.1 hosted by Perry Pangan.
When asked about the DILG's role in the upcoming 2013 elections, RD Dijan said that the Department focuses more on activities after the election because of Memorandum Circular No. 2013-33 issued by DILG Secretary Mar Roxas on April 18, 2013
regarding Local Governance Transition.
Director Dijan further stated that all Local Chief Executives are tasked to create their respective Local Governance Transition Team that shall ensure a smooth turn-over of 5Ps to the newly-elected or re-elected local officials on June 30, 2013. "These 5Ps are Personnel, Property, Peso, Plans/programs/projects and Papers/records", she said.
The RD also informed the listeners that as of May 8, 2013, 130 LGUs in Central Luzon already have already their transition teams while the other seven LGUs are still in the process of creating said teams in their areas of jurisdiction.
In her parting words, RD Dijan urged the public to take a stand in campaigning for the best electoral candidate and take part in the realization of safe, free and honest 2013 election.