With the accessibility of information in the internet, the Department of the Interior and Local Government (DILG), an advocate of transparency in governance, deliberated on the use of a network of interlinked computer worldwide which is accessible to the general public to post the Local Government Units' (LGUs) budgets and finances, bids and public offerings in their respective websites.
This in effect promotes transparency in governance while nurturing credibility in the realm of public service. However, many  LGUs in the Province of Tarlac have no existing websites and lack the resources and technical staff in w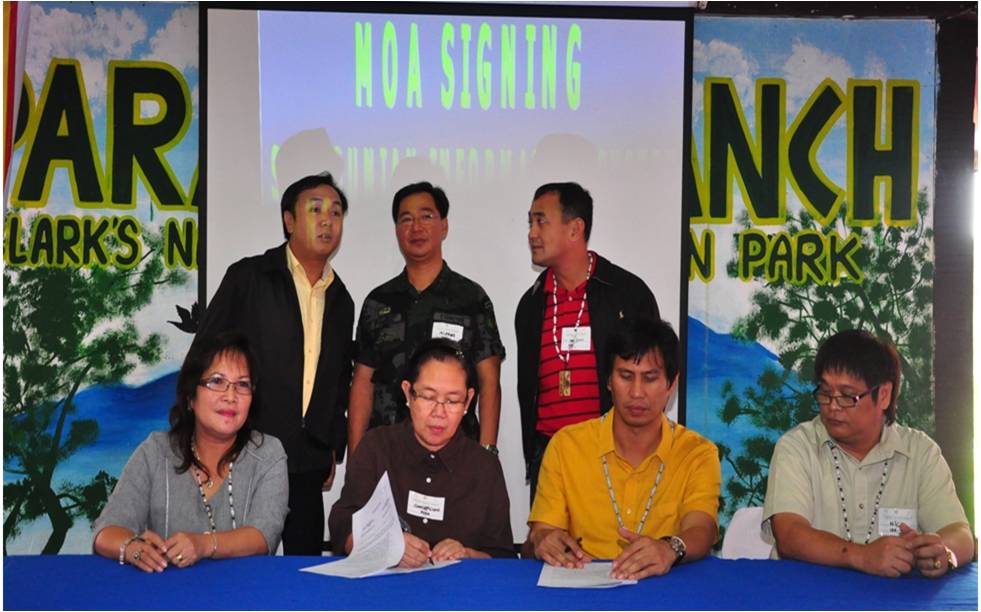 ebsite design.
   To address this concern, the DILG Region III, the Tarlac State University, and the Municipalities of Mayantoc and Ramos have decided to engage and collaborate to help and assist the said Municipalities to develop a website that will serve as another venue for posting of their budgets and finances, bids and public offerings at a minimal cost. This was embodied in a Memorandum of Agreement signed on August 15, 2012 at the Paradise Ranch, Sacobia, Bamban, Tarlac by DILG Regional Director Florida M. Dijan, DPA, CESO IV, Dean Nicanor Caingat, representing TSU President Priscilla C. Viuya, Mayantoc Mayor Iluminado E. Pobre, Jr. and Ramos Mayor Gregoria J. Manglicmot. The same was witnessed by Tarlac's Honorable Governor Victor A. Yap and DILG Tarlac Provincial Director Dennis D. Villaseñor who expressed their full support to the undertaking.
       
    In the same event, another Memorandum of Agreement was forged between the DILG Region III   and partner municipalities; namely, the Municipalities of Anao, Gerona, and Pura for the establishment of the Sangguniang Information System (SIS). The system shall strengthen the capability of the Sanggunian council to effectively discharge their duties through the adoption of information technology. The parties to the said agreement are represented by, again, Dir. Dijan and the Mayors of the Municipalities of Anao, Gerona, and Pura; namely, Mayors Edgardo S. Felipe, Dennis Norman T. Go, and Concepcion A.  Zarate, respectively.