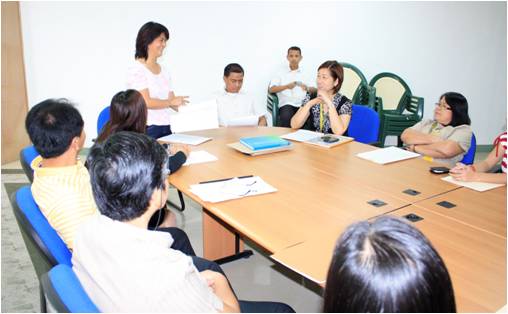 Since the onset of the LGPMS in the province, Nueva Ecija's Local Government Units have been consistently complying with its requirements. With the direction of  DILG Provincial Director Abraham A. Pascua, several innovations have also been introduced to fully utilize the LGPMS as management and development tool. For the past years, the direction has been towards the complete and early submission of the State of Local Governance Performance Report of every LGUs, a document that is a reflection of every LGUs' condition in terms of its governance in the five (5) Performance Areas of Administration, Social Governance, Economic Development, Environmental Management and Valuing Fundamentals of Good Governance.
Though this province has institutionalized the system as a self-assessment and evaluation tool, Organizations seeking to earn the public's trust need to do more than engage in trustworthy behavior, they must have their actions verified by third-party sources. Also, this initiative is in line with the department's call to take P.A.R.T. (Participation, Accountability, Responsiveness and Transparency) in local governance.
The DILG-Nueva Ecija LGPMS Third Party Data integrity Validation is an activity which will check on the correctness and veracity of the uploaded data online. The validation process commenced after all LGUs have finished uploading their respective data online. It has two (2) phases. First phase will be the cross-posts validation of C/MLGOOs. The second phase will involve a constituted provincial team which is composed of the Provincial Director of the DILG, the LGPMS Focal Person and CSO partner representative.
The first phase commenced simultaneously for all LGUs in this AOR on March 07, 2012. All C/MLGOOs have to submit their after-activity reports stating issues and concerns as well as observations and comments for the said activity. The most common issue identified are misunderstood indicators. The said activity helped the LGPMS Team in all LGUs to properly answer all indicators and made them fully understand how they are rated basing on these indicators.  The activity generated positive feedbacks from the field officers as well.
One common observation was that Local LGPMS Teams became more mindful of how they answer the DCF because they would now expect another officer from the DILG to validate their entries aside from their 'friendly' C/MLGOOs. This could help ensure the integrity of the data they are uploading in the long run, one of the main objectives of the innovation. The second phase of the activity shall be conducted after the utilization conferences.