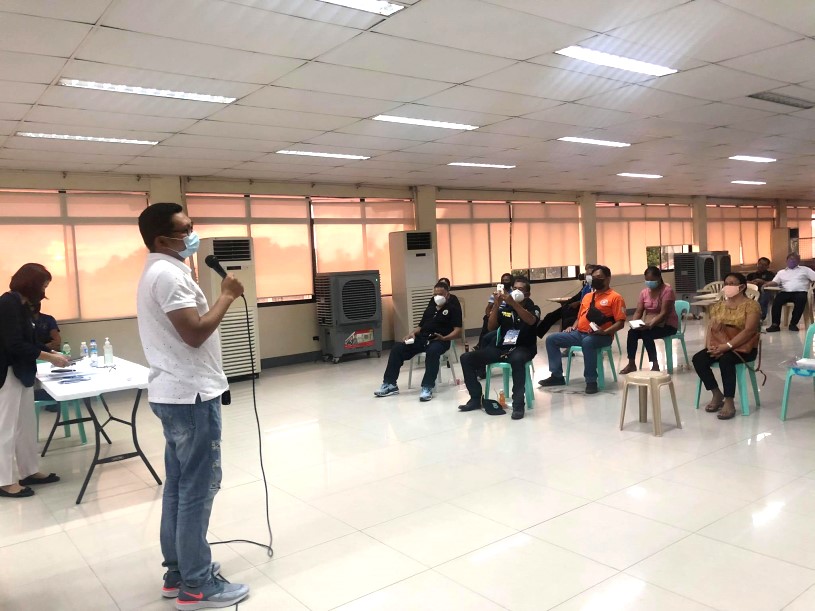 The Peace and Order and Public Safety (POPS) Cluster of the Municipality of Castillejos⁠spearheaded by Hon. Mayor Eleanor D. Dominguezconvened once more on September 9, 2020 at the rooftop of the municipal building ­ ­to discuss the different issues affecting the municipality.
The clusterdiscussed the accomplishments, updates and plans of the eight (8) councils and committees on areas concerning peace and order, illegal drugs, insurgency, health and solid waste, violence against women and children, implementation of locally funded projects and the local government unit's (LGU's) continuous fight against Corona Virus Disease 2019 (COVID-19).
In her message, Mayor Dominguez encouraged everyone to continue portraying the culture of disciplineby following the laws and health protocols. She stressed that the officials and LGU functionaries cannot do it alone, and the municipality needs everyone's help and contribution ⁠— big or small. She also shared that activities are now being implemented on a gender-based approach to cater all sectors.
Vice Mayor Rizal G. Salih as co-chair of the POPS Cluster, expressed his full support to Mayor Dominguez and to the different councils and committees.
The meeting also served as a venue to witness the deliberation of the Regional Inter-Agency Task Force (RIATF) on the Zoning Containment Strategy (localized lockdown) appeal of the Municipal Inter-Agency Task Force (MIATF) in the areas of Barangays Del Pilar, Nagbunga and San Agustin—wherein members of the MIATF shared their experiences and actions taken at the onset of a confirmed positive case. The appeal of the MIATF for the localized lockdown in the applied areas was unanimously approved by the RIATF— a step further in sustaining public safety initiatives of the municipality.
By: LGOO VI Sheryl Ann Q. Dungca