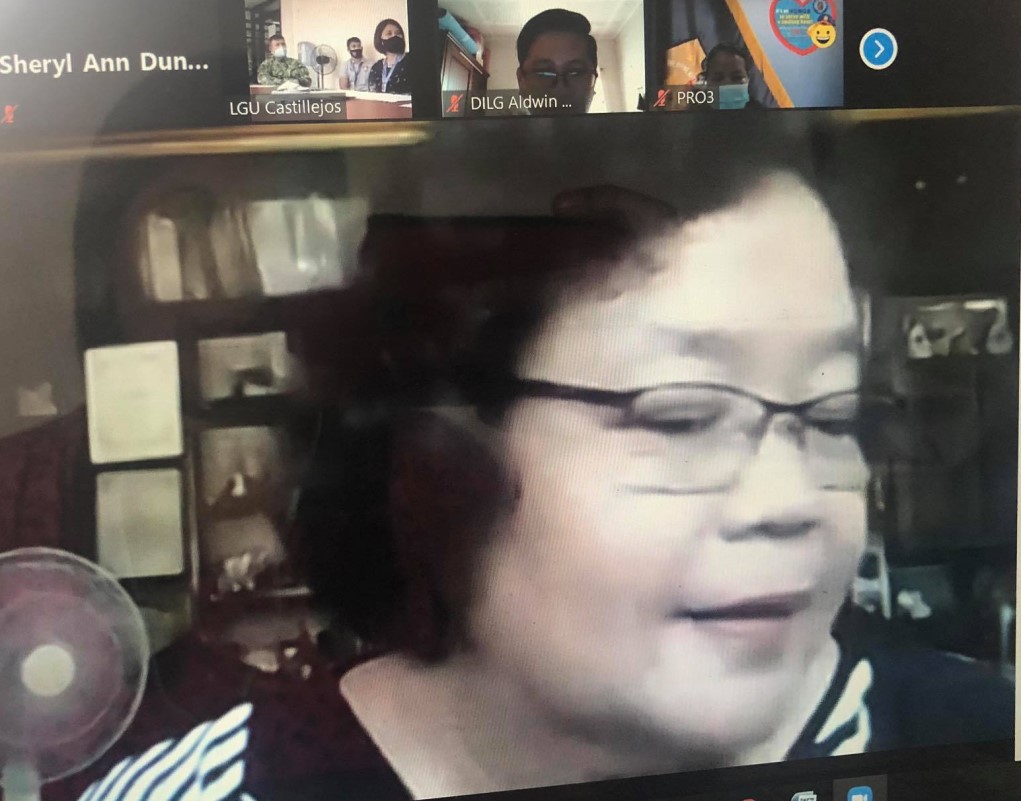 The Municipality of Castillejos, Zambales thru its Municipal Inter-Agency Task Force (MIATF) headed by Mayor Eleanor D. Dominguez, sought the approval of the Regional IATF (RIATF) on August 14, 2020 relative to the LGU's request for the implementation of Zoning Containment Strategy in some areas of Barangays Nagbunga and San Agustin.
The implementation of the Zoning Containment Strategy came after the occurrence of three confirmed COVID-19 cases in the municipality for just a span of seven days in the end of July to first week of August.
The MIATF—composed of different government agencies and local functionaries—submitted their risk analysis, action plan and map of the critical and containment areas to the RIATF wherein stricter quarantine protocols will be implemented.
Members of the RIATF lauded the Castillejos MIATF­­ after presenting the measures undertaken such as provision of relief goods from the municipal government and the barangays. 
"Aside from their basic needs, we even provide our hotlines so the affected people can directly communicate to us. They report to our Municipal Health Officer their health condition, and our MHO regularly visits them for monitoring. We are just lucky that none from their close contacts developed symptoms of COVID-19", Mayor Dominguez added.
The Zoning Containment Strategy—applied in order to identify focused areas for implementation of varying levels of quarantine, depending on the risk and stage of transmission prevalent in the area—is being implemented for 14 days to control the spread of the virus, disinfect the area and conduct contact tracing activities.
By: LGOO VI Sheryl Ann Q. Dungca