DILG R-3 conducted a Caravan for Good Governance on October 3, 2013 within City of San Fernando, Pampanga vicinity as a kick-off activity to celebrate the 22nd Anniversary of the Local Government Code. The celebration with the theme, "Kilos Progreso, Makilahok sa Pag-Asenso", was participated in by different National Government Agencies (NGAs) and LGU representatives in the region. Among the participating NGAs were DSWD, DOH, DepEd, DPWH, CHED, PIA, DBM, NSO, TESDA, National Telecommunication Commission, Population Commission, and DILG Family composed of the PNP, BFP, BJMP, NAPOLCOM, and PPSC-RTS. On the other hand, LGUs which joined the activity were the provinces of Bulacan, Pampanga, Tarlac, Zambales and the cities of Angeles and Olongapo. . The total participating vehicles registered at one hundred eleven.
The caravan ran a 9-kilometer stretch along the national and city roads of the City of San Fernando from the Regional Government Center. After the caravan, a thanksgiving mass and short program were held at Walter Mart Event Center and attended by close to three hundred participants.
RD Florida M. Dijan, nostalgic in her message, looked back 22 years ago when powers, responsibilities and accountabilities were devolved to the LGUs. Now that the LGUs have been enjoying such powers for the past 22 years, she said that is high time for them to increase t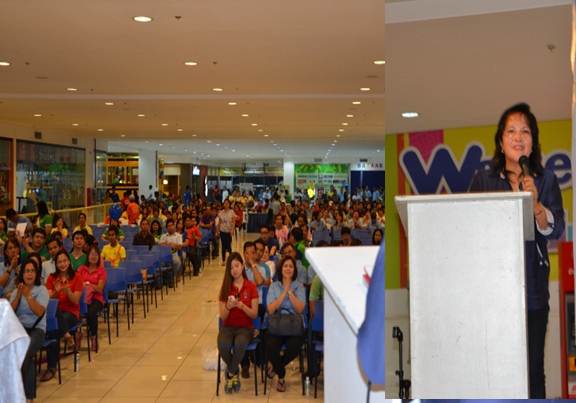 he level of their performance and raise the bar of excellence in local governance. She further thanked all the agencies and LGUs present and emphasized that the theme entails concerted action and unified efforts of everyone in achieving national progress characterized by transparency and accountability, intensified citizen's engagement thru vigilance and strengthened people's participation thru volunteerism in governance.