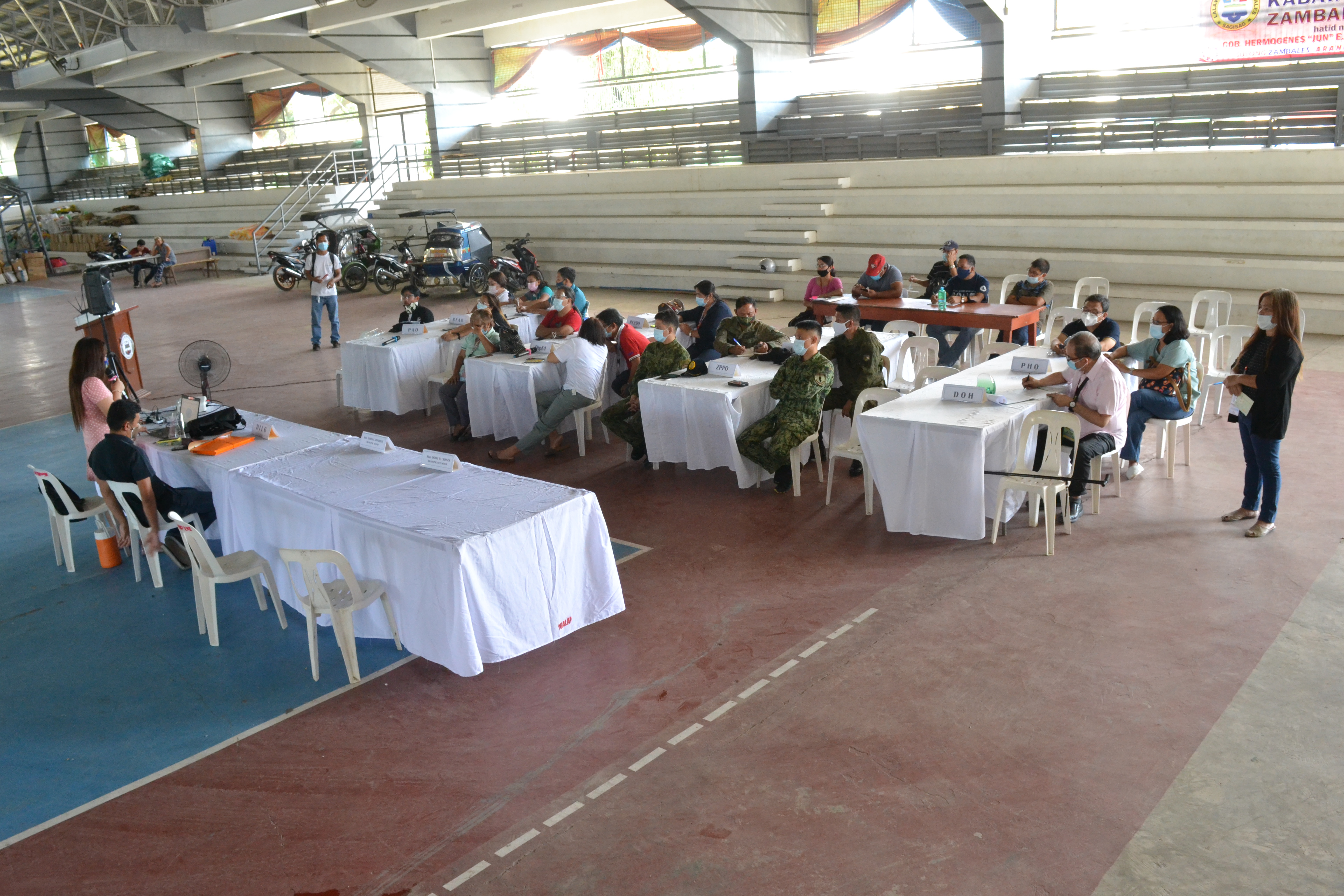 The DILG Zambales— in collaboration with the Municipal Task Force to End Local Communist Armed Conflict (ELCAC) of Botolan, Zambales — converged government agencies and representatives from the provincial government in an inter-agency coordinative/convergence meeting on November 25, 2020 at the Botolan People's Plaza— in preparation for the upcoming Serbisyo Caravan included in the Retooled Community Support Program (RCSP).
Local Government Operations Officers (LGOOs) VI Shieralyn B. Esteban and Jonnel B. Edillor provided an overview of the Executive Order (EO) No. 70 and the Retooled Community Support Program (RCSP) and facilitated the action planning of the partner agencies for the commitment setting.
In her response, Mayor Doris E. Maniquiz expressed her gratitude to all stakeholders which were able to commit their agency's services— essential to the anticipated success of the Serbisyo Caravan. She also told the stakeholders that peace and order is everybody's concern and the efficient implementation of the EO No. 70 lies on the collaborative efforts of everyone.
The serbisyo caravan leans toward EO No. 70 in institutionalizing the 'whole of nation' approach to end local insurgency and armed conflict in the country by bringing the government service closer to the people.
The upcoming undertaking in Botolan is targeting beneficiaries in the far flung areas of Barangays Maguisguis, Cabatuan, Nacolcol, Villar and Poonbato by the month of December this year.
BY: LGOO VI SHIERALYN B. ESTEBAN