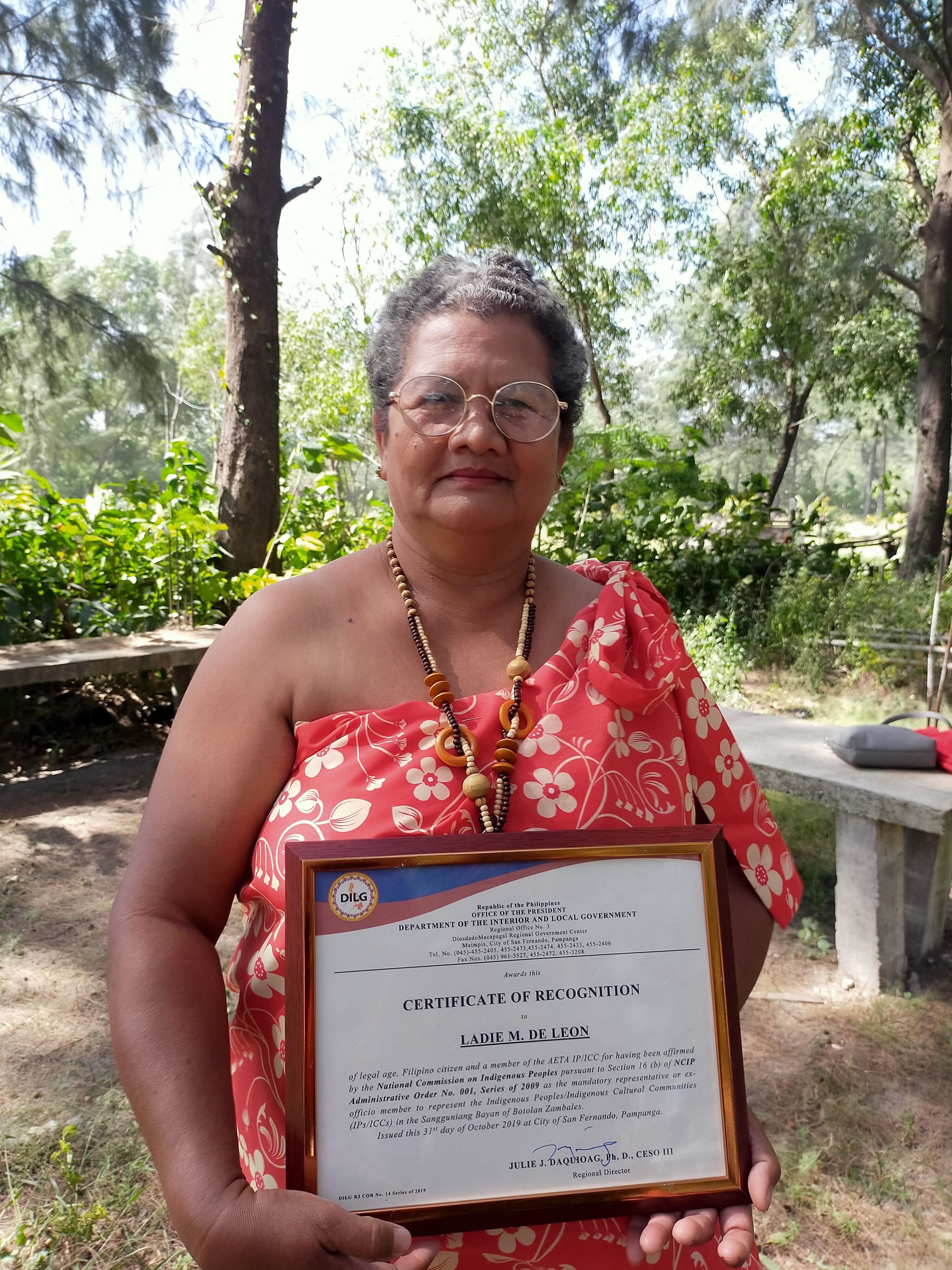 Botolan, Zambales. Another milestone of triumphs in the Indigenous Peoples' (IPs) battle for equality in the municipality of Botolan was the assumption to office of Ms. Ladie M. De Leon as the new Indigenous Peoples Mandatory Representative (IPMR) in the municipality.
To give recognition on the affirmation of the National Commission on Indigenous Peoples (NCIP) to the recently installed IPMR, DILG Zambales Provincial Director Armi V. Bactad, CESO V, together with Hon. Doris E. Maniquiz, Municipal Mayor of Botolan, and Hon. Doris Ladines, Municipal Vice-Mayor of Botolan, awarded the Certificate of Recognition signed by DILG Regional Director Julie J. Daquioag, Ph.D., CESO III to Ms. De Leon on November 29, 2019.
Being the IPMR, Ms. De Leon will also seat as an ex-officio member of the Sangguniang Bayan to represent Indigenous Peoples/Indigenous Cultural Communities (IPs/ICCs).
Through this breakthrough, indigenous peoples hope that their concerns will reach the national government in the fulfillment of their goals and aspirations.
-ADAS II Paulin Johanne L. Reyes