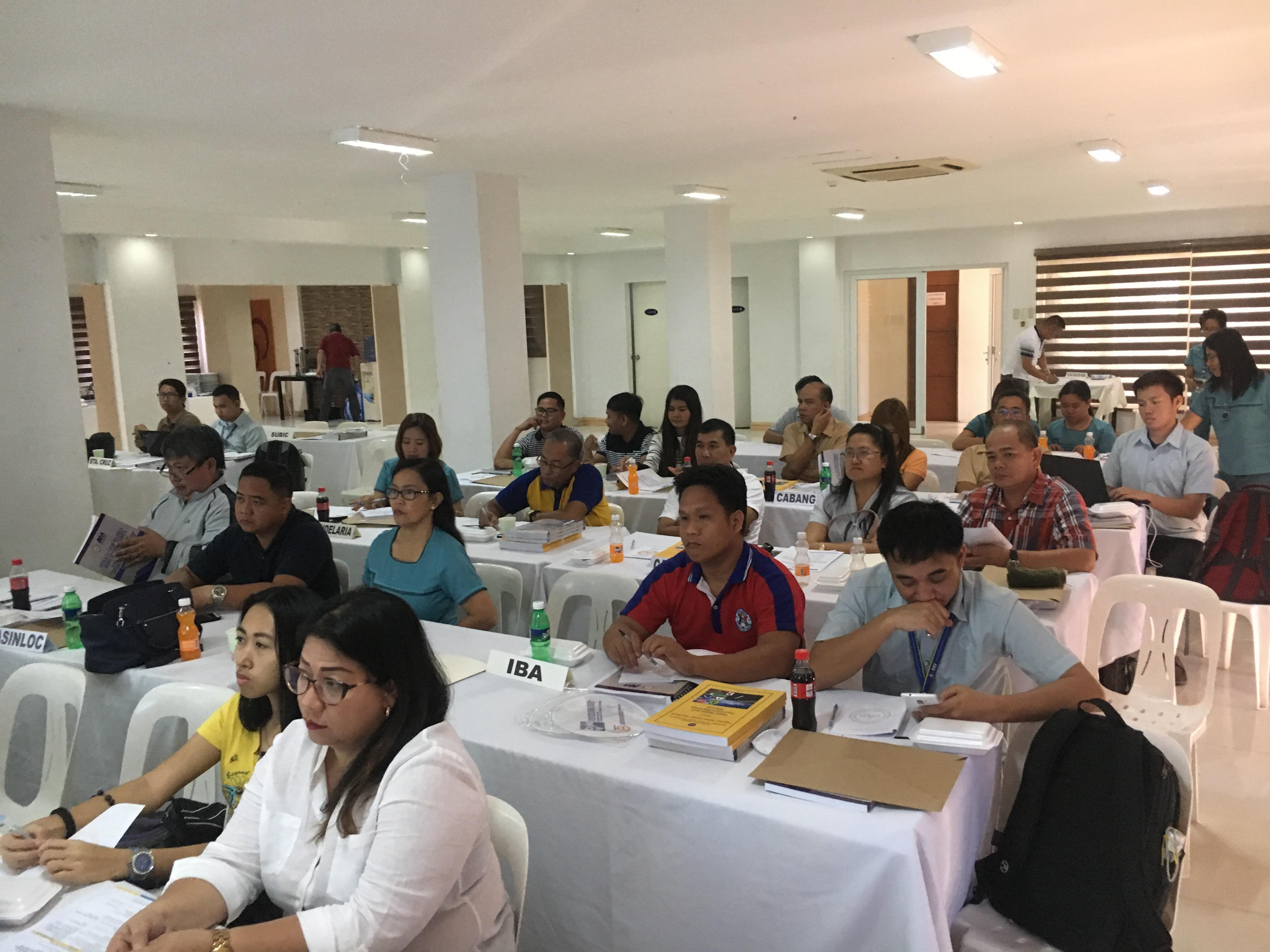 To scale up the efforts to ensure the smooth implementation of DILG Locally-funded Projects (LFPs), DILG Zambales facilitates the conduct of Provincial Consultation Conference on the Implementation of FY 2018 Local Government Support Fund-Assistance to Municipalities (LGSF-AM) Program on December 3, 2018 at the Zambales Training and Conference Center.
The Assistance to Municipalities (AM) Program of the DILG has provided Local Government Units (LGUs) support funds for the implementation of their respective Local Development Projects. To further assist the LGUs in the implementation process, DILG Zambales facilitates the conduct of the Consultation Conference in order to provide clarifications and recommendations based on approved policies and procedures on the issues and concerns encountered. The activity also served as a venue to discuss ideas and strategies to further intensify the efforts of the LGUs in the overall success of the Program.
Engr. Rose Ann D. Agostosa and Inna Ysabel R. Ferrer, Provincial Community Development Officers III and II respectively, discussed the Policy Guidelines in the Implementation of the FY 2018 LGSF-AM Program while Engr. Peter Rick C. Navora discussed the Monitoring Guidelines on the Implementation of LFPs as well as the status of implementation of projects of each municipality.
The activity was attended by the Functionaries of the 13 Municipalities in the Province of Zambales concerned in the execution of the DILG Projects – the Municipal Engineers, Municipal Planning and Development Coordinators, Municipal Accountant and Municipal Treasurers.
To further ensure the LGUs' readiness for the FY 2019 AM Program, DILG Zambales encouraged the LGUs for the early preparation of enabling documents and to ensure that all concerned are able to abide with the prescribed processes and be accountable for the overall implementation of the program