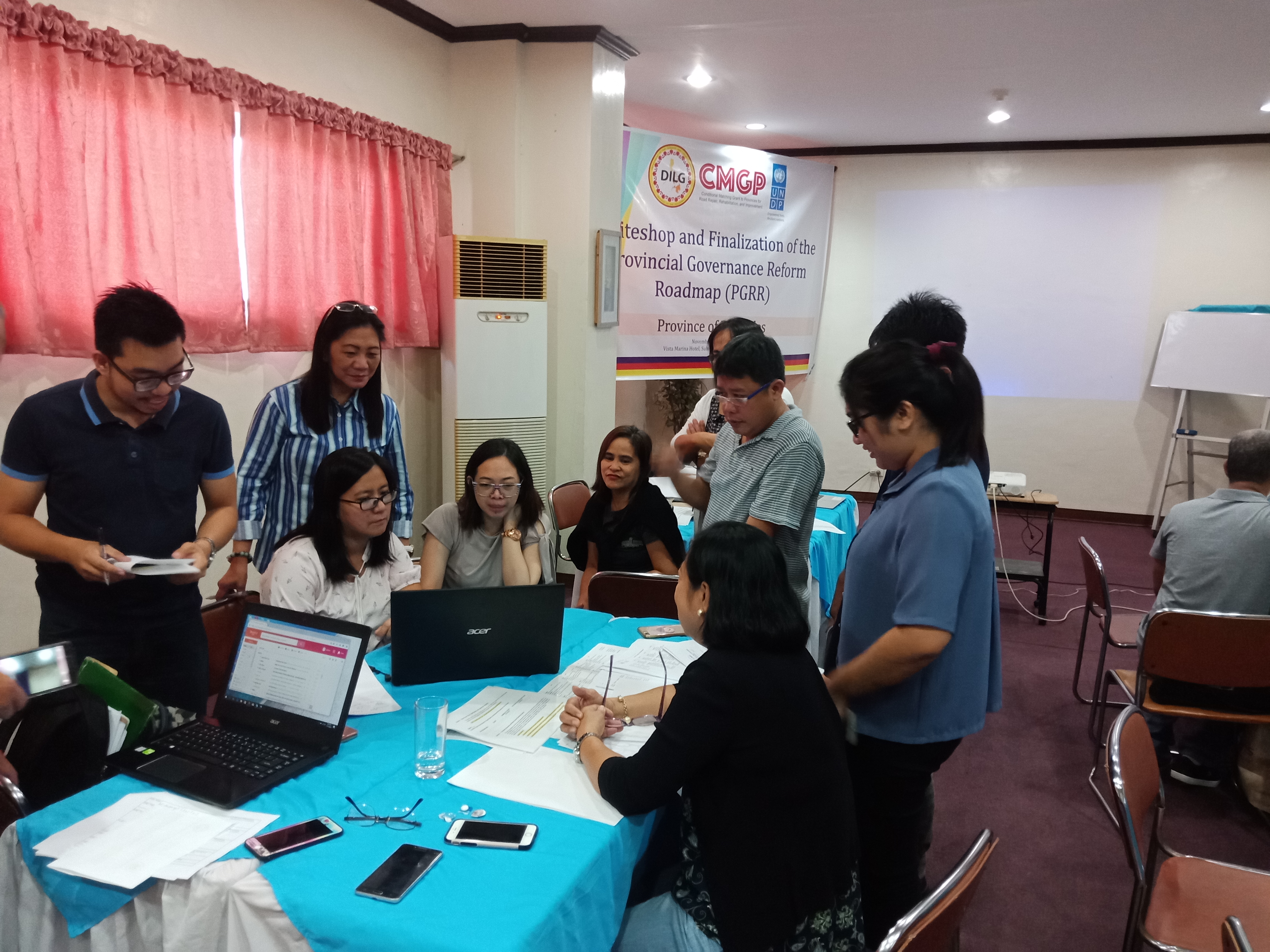 Subsequent to the efforts of the DILG in achieving the strategic objectives of the Conditional Matching Grant to Province (CMGP) Program in the formulation of the Provincial Governance Reform Roadmap (PGRR), DILG Zambales, in coordination with DILG Regional Office III and the United Nations Development Programme (UNDP), facilitated the Writeshop and Finalization of the PGRR on November 14-16, 2018 at Vista Marina Hotel, Subic Bay Freeport Zone (SBFZ).
The 3-day writeshop is an activity following the seminar-workshop on the formulation of the PGRR conducted last October 15-19, 2018. Both activities were attended by the Provincial Engineer, Provincial Budget Officer, Internal Service Officer and representatives from the Provincial Planning and Development Office, Provincial Bids and Awards Committee, Provincial Accounting Office, Provincial Treasury Office, Provincial General Services Office and Internal Audit Section of the Province of Zambales.
To support the Provincial Local Road Management Team (LRMT) in finalizing the PGRR, DILG Zambales and UNDP Governance Specialist Pamela Clavio-Galenzoga,En.P., provided onsite coaching and mentoring during the writeshop.
The writeshop concluded the series of follow-through activities of DILG Zambales in providing technical assistance to the Provincial Government in the Formulation of the PGRR. Finalized FY 2019-2022 Provincial Governance Reform Roadmap to SDGs (PGRR2SDGs) of the Province of Zambales, after review and approval, will be endorsed by the Provincial Development Council (PDC) for the adoption by the Sangguniang Panlalawigan.
"Paving the Roads to SDGs through Good Governance (Roads2SDGs)" was launched by the DILG and UNDP to provide support to the governance reform and quality assurance components of CMGP through the 'Road to SDGs' framework. This framework will anchor the prioritization, planning, design, implementation, and maintenance of infrastructure projects to the achievement of the SDGs.