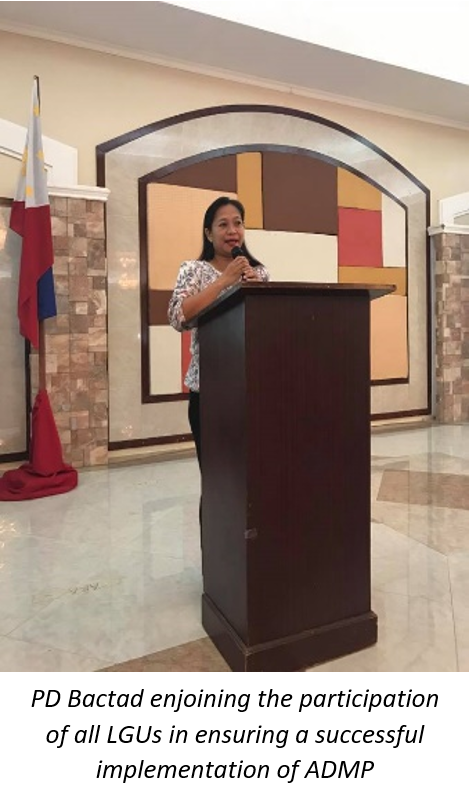 The DILG-Zambales, under the leadership of Provincial Director Armi V. Bactad, CESO V, spearheaded the conduct of the Participatory Project Prioritization Conference Workshop on September 8, 2017 at Vista Marina Hotel, SBFZ to ensure the alignment and responsiveness of the local development plans to the national goals and plans.
The activity, which was attended by the Municipal Mayors, Vice Mayors, members of the Local Development Council (LDC) Executive Committee and members of the Municipal Core Planning Team from the fourteen municipalities of Zambales, was a follow through to the recently concluded provincial strategic direction setting conference held on September 5-6, 2017 at Subic Travelers Hotel.
PD Bactad in her message conveyed her appreciation to the attendance and cooperation of everyone. She emphasized the need for the LGUs development plan to be responsive to the Sustainable Development Goals (SDG), Philippine Development Plan (PDP) and Ambisyon 2040 and enjoined everyone's participation. "We were given the gift to ensure the progress of our municipalities, province and our country" said PD Bactad.
The process and guidelines for the Assistance to Municipalities (AMP) 2018 was discussed by LGOO V Cindy Cagalitan. The program aims to strengthen LDCs and provide fund to improve access to public goods and services.
Eligibility for the said program relies on the compliance of the LGU to the following; obtaining a Good Financial Housekeeping (GFH) mark from the DILG, LDC Functionality Assessment; and complying with both assessment and adoption of measures on Public Financial Management (PFM) as prescribed by the Department of Budget and Management (DBM).