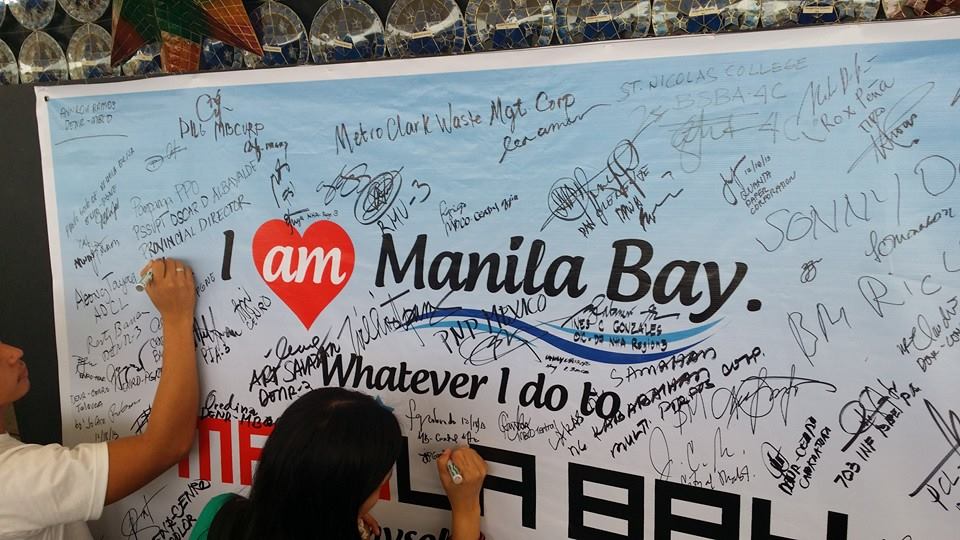 Almost 2,000 delegates from the mandamus government agencies, concerned private sectors and local officials from the provinces of Bataan, Bulacan, Nueva Ecija and Tarlac joined in the celebration of the Manila Bay Day with theme "I am Manila Bay. Everything I do to Manila Bay, I do it to myself and my family". The celebration marked the fifth year since the Supreme Court En Banc rendered its decision on December 18, 2008 to clean, rehabilitate and preserve the Manila Bay and its waterways.
The activity started with a walk for a cause where the participants were divided into four legs and converged at SM City Pampanga Amphitheater where the program proper took place. It was organized by the Information Education and Communication-Technical Working Group (IEC-TWG) of Manila Bay Project which aims to create environmental awareness and increase the participation of various stakeholders.
In her message, DILG Regional Director Florida M. Dijan gave a brief background on the Manila Bay Project. She mentioned the Supreme Court Decision wherein fourteen (14) National Government Agencies were directed to restore and preserve the SB (Swim and Bath) classification of the Manila Bay, and also cited the Joint Memorandum Circular of the DENR, DILG and DPWH of Central Luzon directing concerned local officials to conduct regular barangay clean-up every first Saturday of the month which was later adopted by the Regional Development Council (RDC).
She firmly emphasized that it's our moral obligation to the environment, not just to our own benefit but also for the future generation.
The activity was significantly concluded by commitment signing.