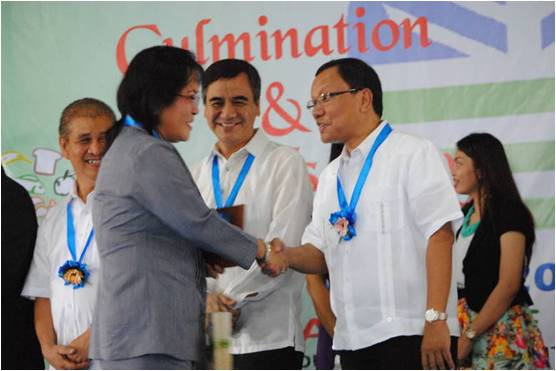 DENR Region III awarded Plaque of Appreciation to RD Florida M. Dijan on July 1, 2013 at DENR Regional Office, City of San Fernando, Pampanga during the culminating activity of theannual celebration of the Philippine Environment month in June 2013 with the international theme, "Think. Eat. Save."
This year's theme is an anti-food waste and food loss campaign that encourages everyone to reduce "foodprint", and reminds people of their responsibilities as citizens and stewards of the country's rich natural resources.
DENR Regional Executive Director Maximo Dichoso expressed appreciation to RD Dijan whom he considers as instrumental and partner in championing the cause of environmental protection and conservation and furthering sustainable development in the region. RED Dichoso also recognized DILG as an active member of the Regional Anti-Illegal LoggingTask Force.