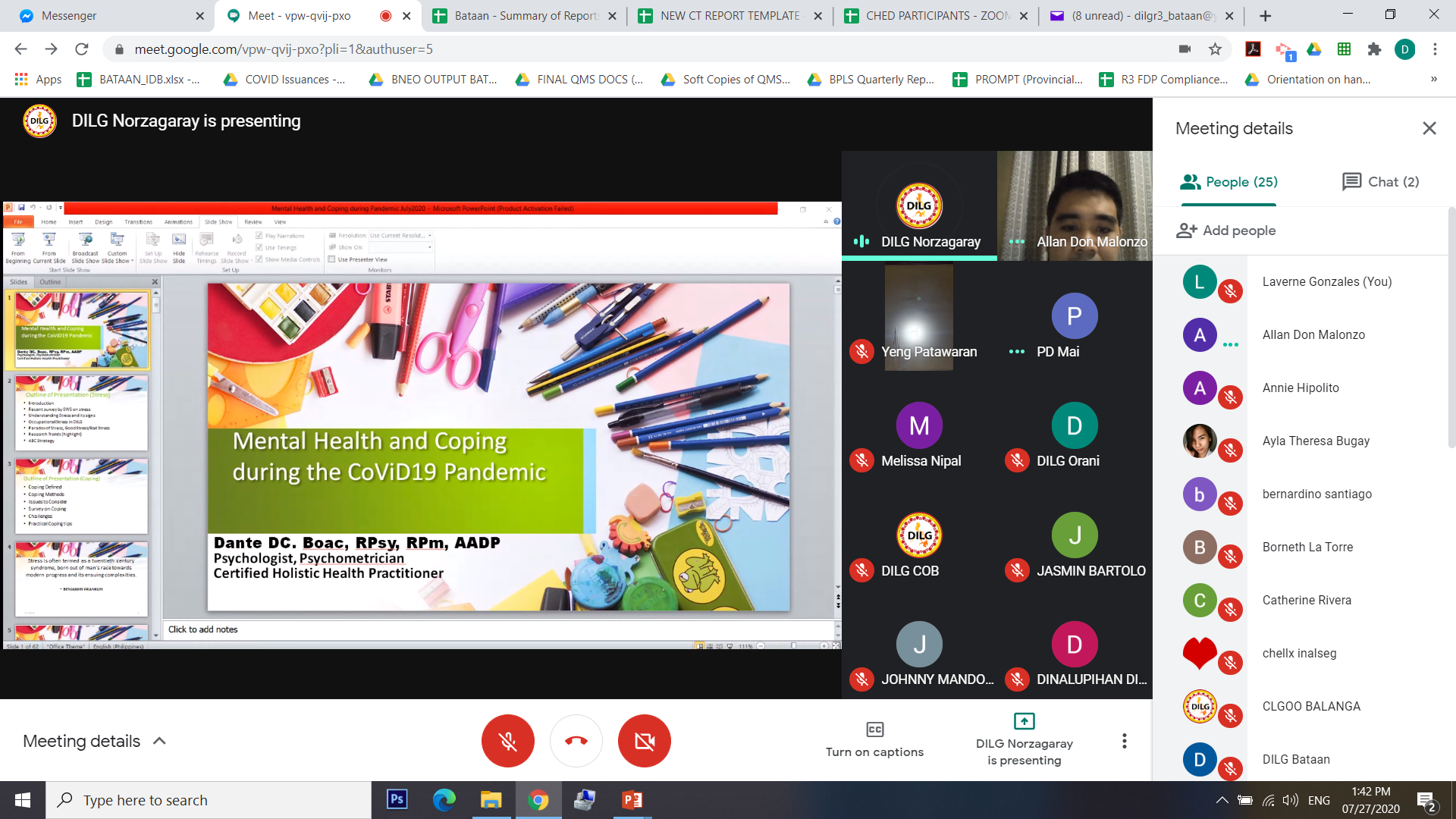 On the first episode of Zoomustahan: Pro-active Bataan Webinar Series, our guest speaker LGOO VI Dante Boac, DILG Norzagaray field officer and clinical psychologist, shared with us a topic on Mental Health and Coping During the Covid19 Pandemic during the DILG Bataan provincial team conference on July 27, 2020.
In his segment, LGOO VI Boac discussed the concept of stress, recent advances in the field of psychology, current studies in this pandemic season and views on the stress-induced work-from-home setting.
He also presented relevant situations faced by DILG personnel especially field officers in this time of pandemic.
A virtual certificate was given to LGOO VI Boac as an appreciation for sharing his time and expertise to the team.
Alongside Zoomustahan, updates on the Quality Management System (QMS) was also tackled in the said conference as preparation for the localization of QMS processes in the provincial offices.
Updates on contract-tracing reporting system, announcements and reminders from CDS and MES were among the highlights presented in the meeting.