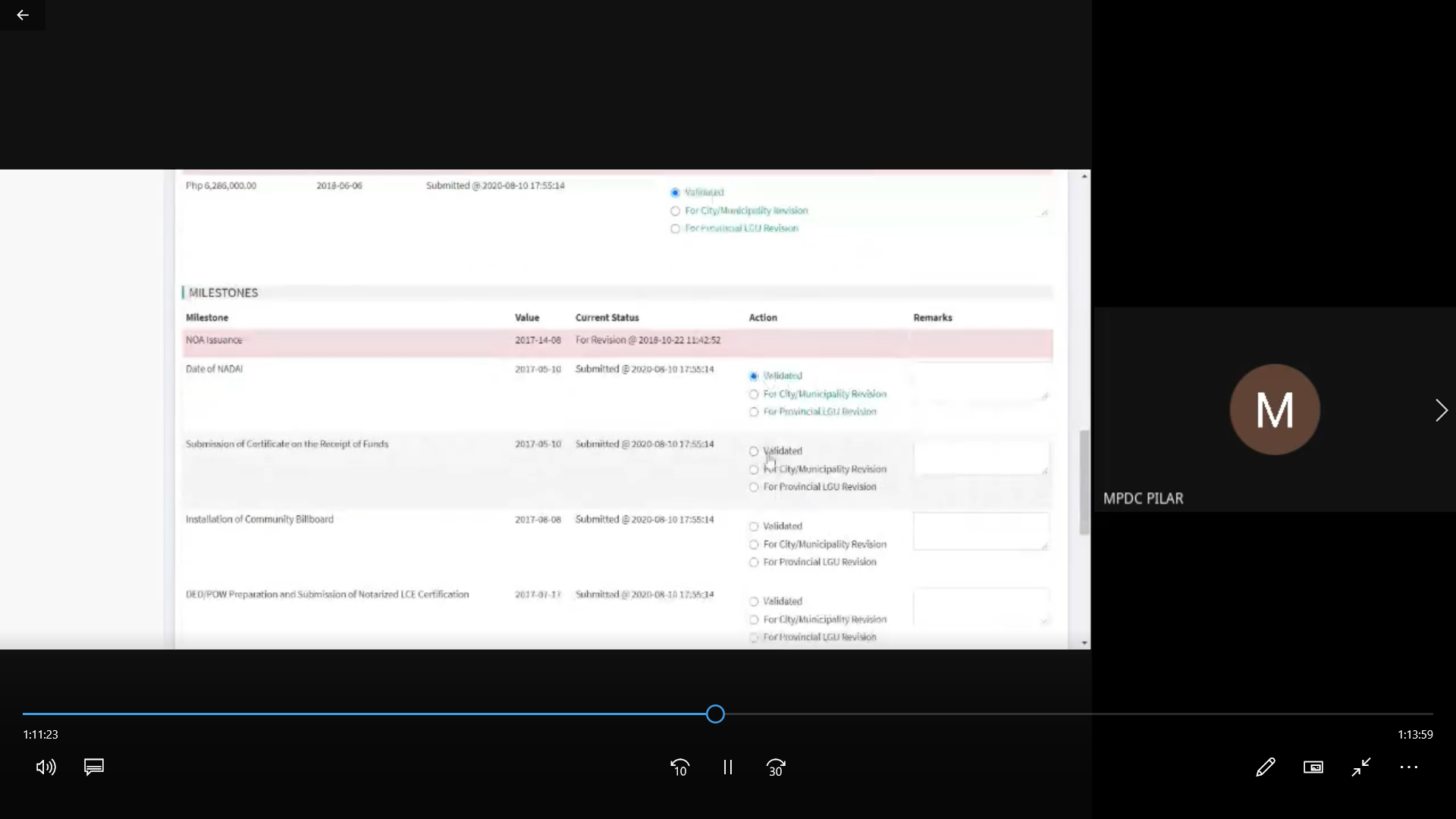 DILG Bataan, through its Capability Development Section (CDS), initiated an online simultaneous updating of LFPs through the SubayBAYAN Portal on August 12 and 13, 2020. The activity aims to reorient the participants on the SubayBAYAN and to keep the status of projects on the portal updated.
The Department issued MC 2020-098 to guide how to monitor the implementation of Locally-funded Projects (LFPs) under the new normal and maximizing the utilization of the portal as the main platform of online submission of LFPs status and reports.
The two-day activity was participated by the DILG Bataan field officers and LGU SubayBAYAN focal persons. PD Myra B. Moral-Soriano, in her message, highlighted the importance of keeping the updated status of LFPs on the SubayBAYAN portal and challenged the participants to cope up with the back-logs and further improve the nationwide ranking of the province on the said monitoring tool.
The CDS, headed by LGOO V Johnny Mandocdoc, facilitated the discussion and addressed the concerns of the participants. The activity also served as a venue to raise and clarify concerns on the SubayBAYAN portal.