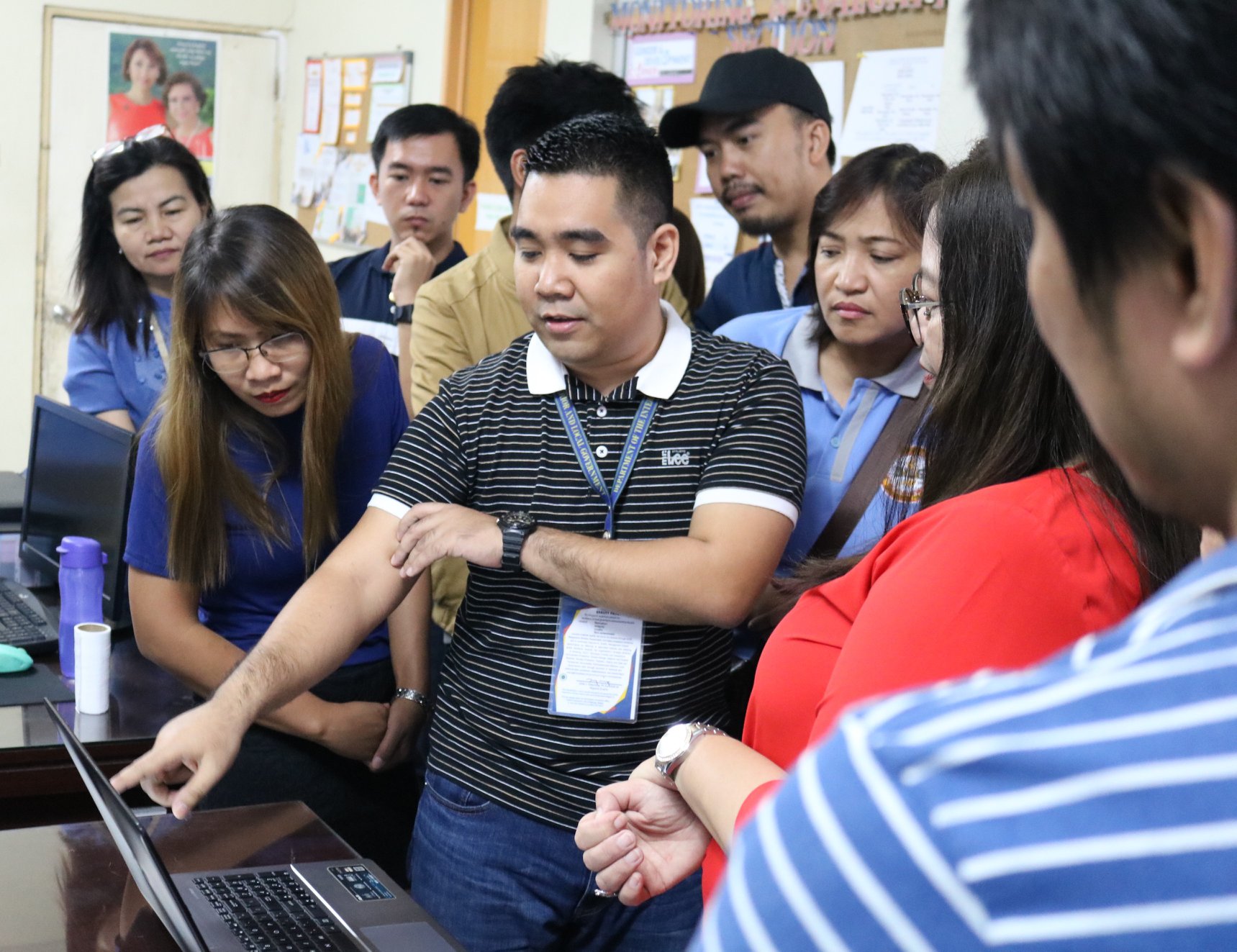 Personnel from the Regional Office of the DILG Cordillera Administrative Region (CAR) conducted a benchmarking activity in the Province of Bataan on December 12, 2019 to learn the efficient and effective strategies in management and administration of the provincial office and to see how other LGUs outside CAR have implemented DILG-related PPAS, innovations and best practices.
DILG CAR headed by Assistant Regional Director Araceli San Jose visited the following sites for their educational tour and benchmarking activity:
DILG Bataan Provincial Office
Locally-Funded Projects (LFPs) of Bagac, Bataan
One Bataan Seal of Healthy Barangay (PG Bataan best practice on health)
The Bunker (P4 project and PG Bataan's new capitol building)
Brgy. Cupang Proper, City of Balanga (most outstanding lupon)
1Bataan Command Center (DRR and public safety)
The LGU presentations highlighted the partnership and close coordination among local leaders, community members and DILG Bataan in effectively implementing DILG PPAs and Bataan LGUs' initiatives and best practices. The local leaders answered all the queries of the DILG CAR personnel as they were also given an opportunity to explore their office, innovations, and facilities.
ARD San Jose and DILG Bataan Provincial Director Myra Moral-Soriano hope that through this activity, personnel from DILG CAR will be able to impart their learning to their respective offices to better improve their efforts and mechanisms in relation to the mandates of the Department.