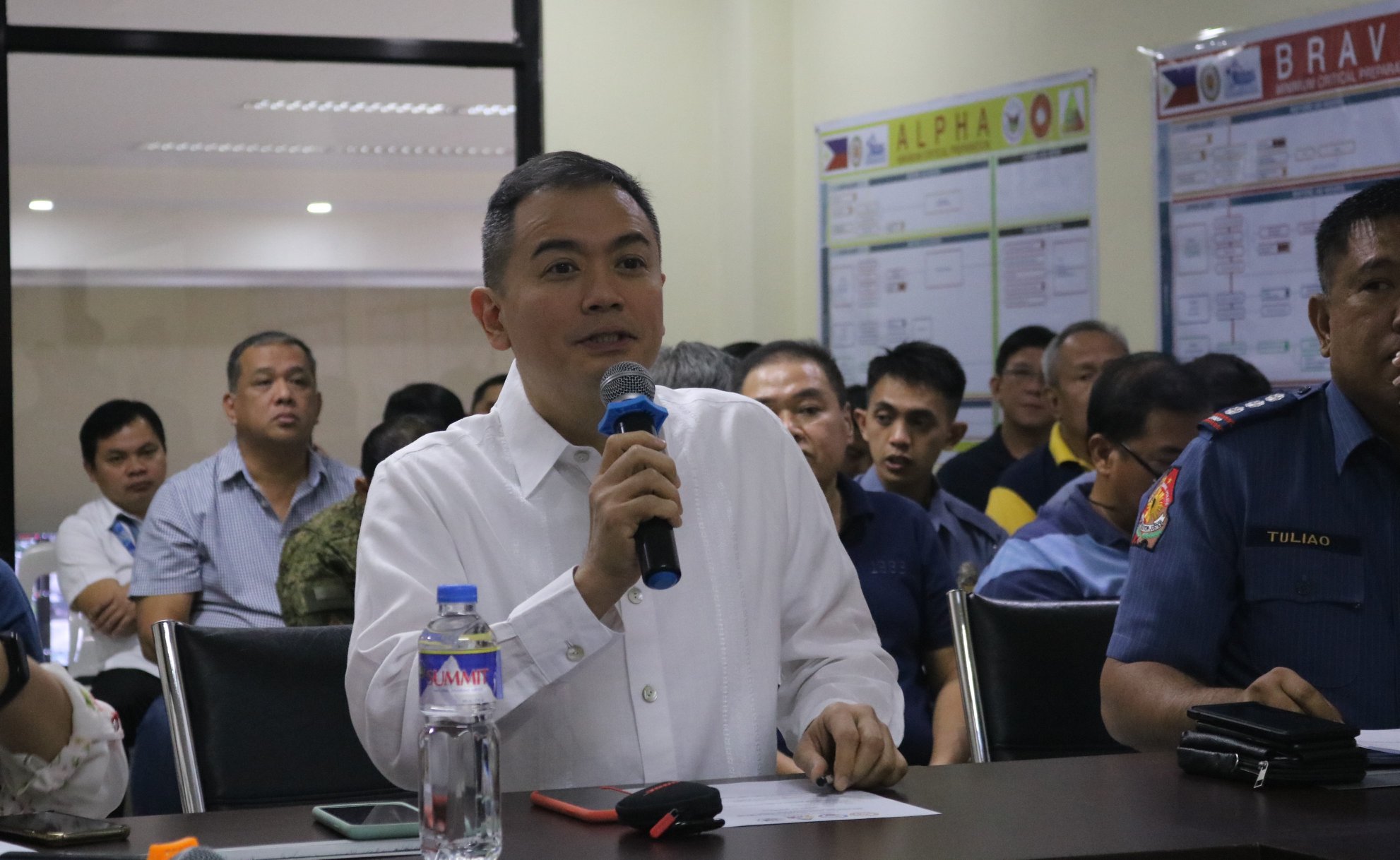 Brgy. Cupang Proper and Brgy. Alangan were both feted as the best lupons in Bataan as each was declared provincial winners on their respective categories for this year's Lupong Tagapamayapa Incentive Awards (LTIA) of the Department of the Interior and Local Government (DILG).
Said awarding ceremony was one of the highlights of the 4th quarter Provincial Peace and Order Council (PPOC) and Provincial Anti-Drug Abuse Council (PADAC) joint meeting at the 1Bataan Command Center on December 5, 2019.
Barangay Cupang Proper of the City of Balanga was adjudged as the Outstanding Lupong Tagapamayapa in the component city category while Barangay Alangan of Limay topped the 1st to 3rd class municipality category.
Each barangay received certificates of recognition from DILG Bataan and cash incentives worth P50,000 from the Provincial Government of Bataan, led by Governor and PPOC chair Albert Garcia.
Recognition and giving incentives to the best performing lupons in the province was initiated by DILG Bataan headed by Provincial Director Myra Moral-Soriano, to encourage the majority of the barangays to excel in Katarungang Pambarangay (KP) and compete in the LTIA provincial level final assessment and selection.
Governor Garcia, in his message, lauded the awardees for their diligent efforts in the amicable settlement of disputes at the barangay and promoting the KP system. He emphasized that lupons have an important role in settling disputes in the barangays and this has saved billions of pesos that would have been spent for litigation and court hearings.
This year, Cupang Proper and Alangan represented Bataan in the LTIA regional level. Cupang Proper was hailed as the regional champion and eventually got the judges' nod to be the 2nd runner-up at the national level for the component city category.
Meanwhile, reports and updates from the PNP, Philippine Army, MBDA, PDEA and DOH-DATRC were presented during the joint-meeting. Emphasized was the report of PNP wherein Bataan's crime clearing efficiency is the highest in the Region while PDEA declared that more barangays will soon to be drug-cleared as Bataan aims to be the first drug-cleared province in Central Luzon.