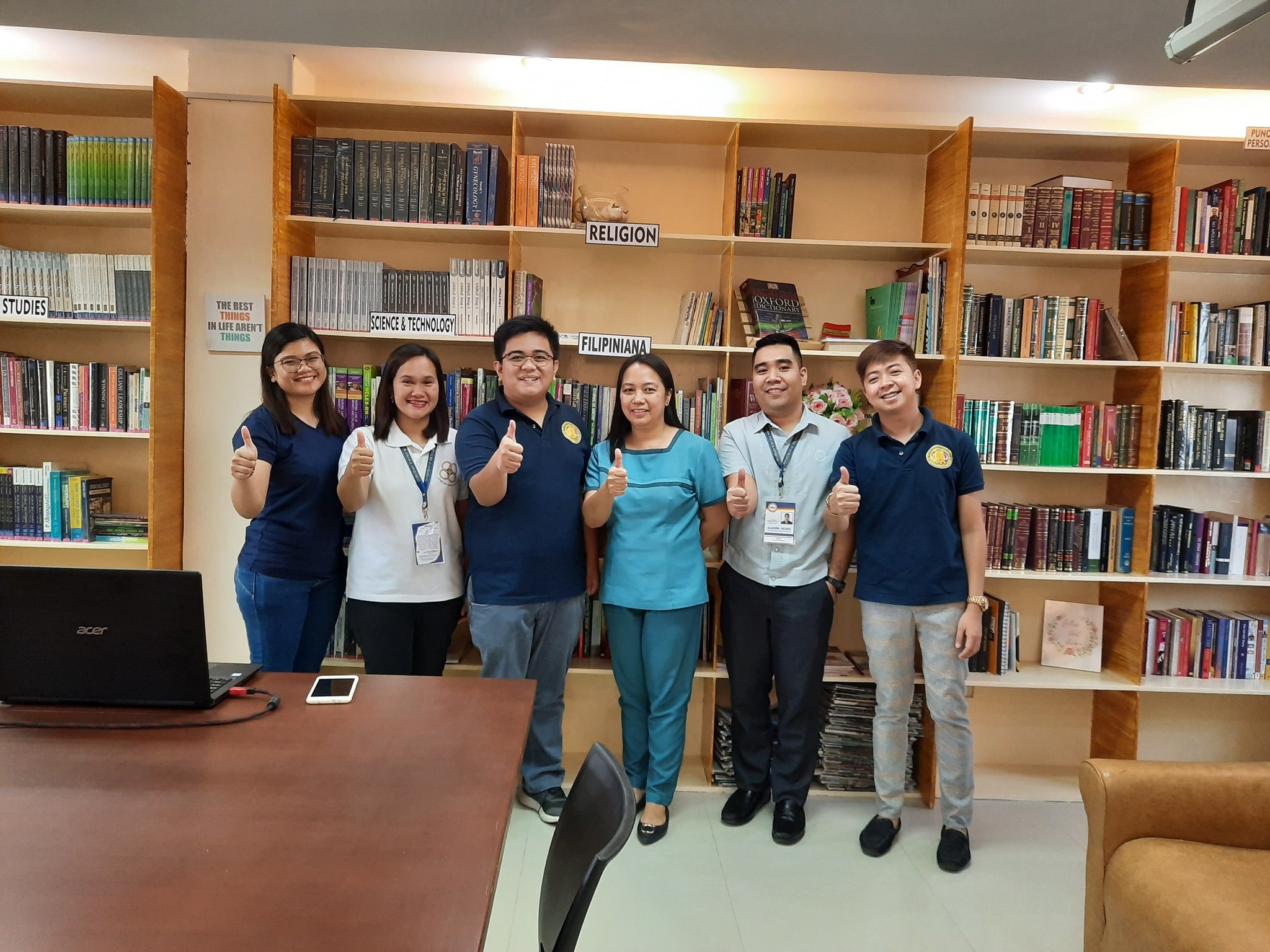 DILG Bataan and Brgy. San Carlos, Mariveles embark on a stronger partnership for the newly-established barangay Local Governance Resource Center (LGRC) as they held a consultation meeting at the Carlos Sarreal Public Library and Learning Hub on November 27, 2019.
CTL Yvette Cosio, MLGOO Haidee Balicolon and Program Manager Allan Don Malonzo of DILG Bataan discussed the LGRC's programs and services to Brgy. San Carlos headed by Punong Barangay Jester Ivan Ricafrente. Said consultation was also attended by Brgy. Kagawad Herbert Monroe, Brgy. Secretary Ernest Alvin Cruz and SK Chairperson Jael Ann Petalan.
The readiness and receptiveness of Brgy. San Carlos in fully establishing the first barangay LGRC in Central Luzon was demonstrated by PB Ricafrente as he committed various LGRC services which include establishing a repository of communication and information sharing of books, knowledge products and Brgy. San Carlos' exemplary and best practices which can be replicated by other barangays.
PB Ricafrente will likewise provide a pool of coaches, experts and local resource institutions that can be tapped as resource persons in various trainings. The barangay will also eventually host knowledge sharing programs through conferences and forums on good practices, policy issues and trends on governance.
During the meeting, San Carlos also presented some of the barangay's best practices. This include the Barangay Management System (BMS), an online portal that aims to improve the basic services of the barangay. The online system is composed of two components: the Electronic Registry of Barangay Inhabitants (e-RBI) and the Electronic Business Registration and Identification System (e-BRIS). The barangay will also soon publish the maiden issue of "The Balangay," the official newspaper publication of Barangay San Carlos wherein pupils from Mariveles National High School (MNHS) Poblacion will serve as student journalists.
On October 14, 2019, during the Constitutional Reform (CORE) Balangayan Convention Rally of the province, DILG Bataan and the Liga ng mga Barangay (LnB) Provincial Chapter inked a Memorandum of Understanding (MOU) for the creation of the Bataan LGRC to strengthen DILG's advocacy to the barangays of Bataan on effective local governance. LnB Bataan Provincial Chapter President Doroteo Austria signed on the said MOU in support of the objectives of Bataan LGRC.
PB Ricafrente then signed a MOU on October 15, 2019 at the DILG Bataan Provincial Office that will establish the Carlos Sarreal Public Library and Learning Hub library as the pilot barangay Local Governance Resource Center (LGRC) in Central Luzon.
Considered as a collection for knowledge products especially in the field of governance, LGRC is an effective information management program that enhances the DILG's role for the mobilization and coordination of the application of resources for local governance capacity development.