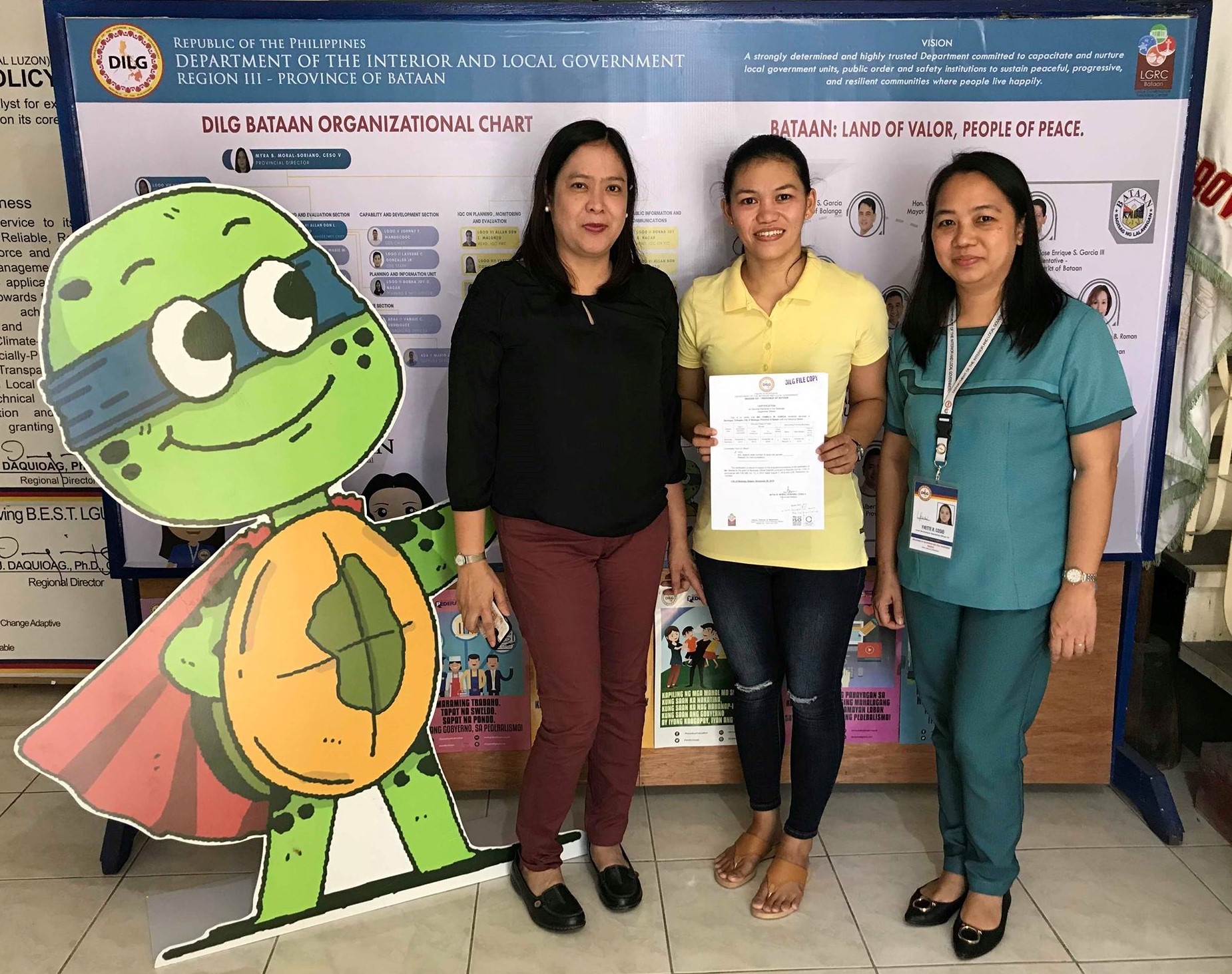 Pamela Garcia from the City of Balanga and Lawrence Saldana from Samal were the first clients to benefit the Bataan Official Netizen Lounge Information Net Expo (Bataan ONLINE) when they requested their respective Certification for Services Rendered as a barangay official at the DILG Bataan Provincial Office on November 20, 2019.
Ms. Garcia, barangay secretary of Tortugas, City of Balanga and Mr. Saldana, former punong barangay of East Daang Bago, Samal praised the prompt service as their certifications were both ready for release when they arrive at the provincial office.
Bataan ONLINE is a system and an innovation of DILG Bataan that assists local government officials through online transactions. It was launched on October 30, 2019 during the seminar-workshop on effective legislation for the Sanggunian Panlungsod and Bayan Members of the province.The online application for Certificate of Services Rendered for Local Officials observes the Quality Management System (QMS) process of DILG R3 and was integrated to the DILG Bataan website for ease of access.
The said system also shares the same objectives of the Ease of Doing Business (EODB) Act which aims to streamline processes, reduce processing time and implement the zero contact policy to provide effective and efficient service to its clientele.
Ms. Garcia and Mr. Saldana both expressed their approval and welcomed the said initiative of DILG Bataan and committed that they will promote the said system on their respective barangays. Certificate of Services Rendered for Local Officials is part of the requirement of Civil Service Commission in granting appropriate civil service eligibility to certain barangay officials.