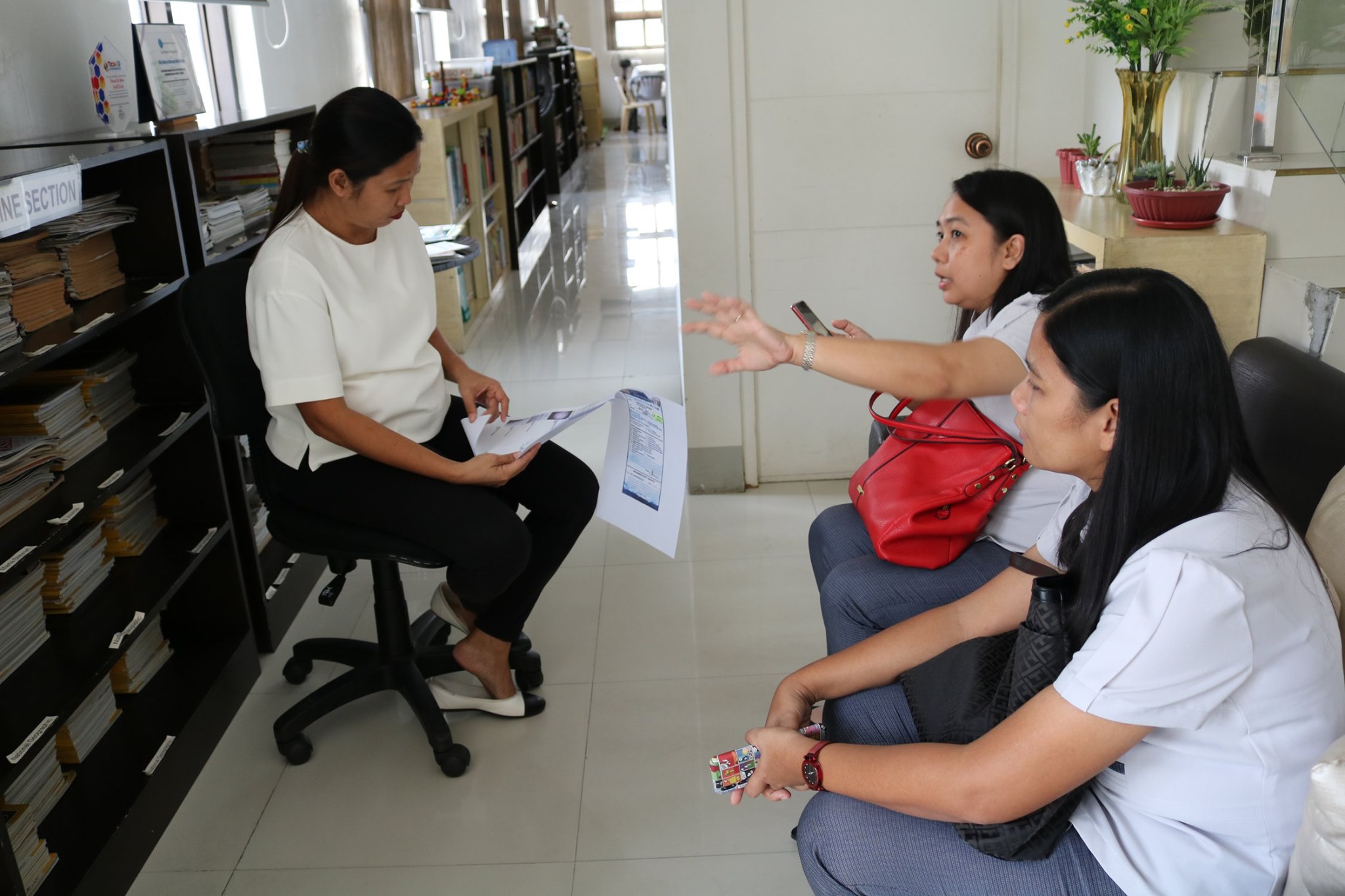 Taking off from the Memorandum of Understanding (MOU) forged with Bataan mayors for the creation of the Bataan Local Governance Resource Center (LGRC), DILG Bataan, in collaboration with the City Government of Balanga, took the initial steps in establishing the first ever city-level LGRC, not only in Bataan but of whole Central Luzon.
During the LMP Quarterly Meeting on October 18, 2019, DILG Bataan and the League of Municipalities of the Philippines (LMP) Bataan Chapter inked the said MOU to strengthen DILG's advocacy to Bataan LGUs on effective local governance through capacity development and sharing of information, knowledge and innovations. City of Balanga Mayor Francis Garcia signed on the said MOU in support of the LGRC's objectives.
Considered as a collection for knowledge products especially in the field of governance, LGRC is an effective information management program that enhances the DILG's role for the mobilization and coordination of the application of resources for local governance capacity development.
In a meeting on November 19, 2019 at the City Library of Balanga, CTL Yvette Cosio and CLGOO Jomar Cruz discussed the establishment and objectives of the LGRC to Ms. Lorenza Oliveros, the city librarian of Balanga.
Ms. Oliveros committed that a particular place in the Balanga City Library will be dedicated for the city's LGRC wherein knowledge products, references and information materials in governance will be collected for students, local officials and other stakeholders for their local governance researches and studies.
LGRC's other services which include capacity development, multimedia, public education and citizenship and linkage will also be eventually established in the city.
Objectives of the LGRC are in line with the Balanga City's vision which is 'Balanga SMART University Town 2030 : An Established Center for Global Technology Businesses'.
The City Library of Balanga is also a Tech4ED Center in partnership with DICT and a Bangko Sentral ng Pilipinas (BSP) Resource Center. It is open for public and located at the second floor of the City Hall of Balanga. It opens at 7:30 am to 4:30 pm during Mondays and 8 am to 5 pm on Tuesdays to Fridays.