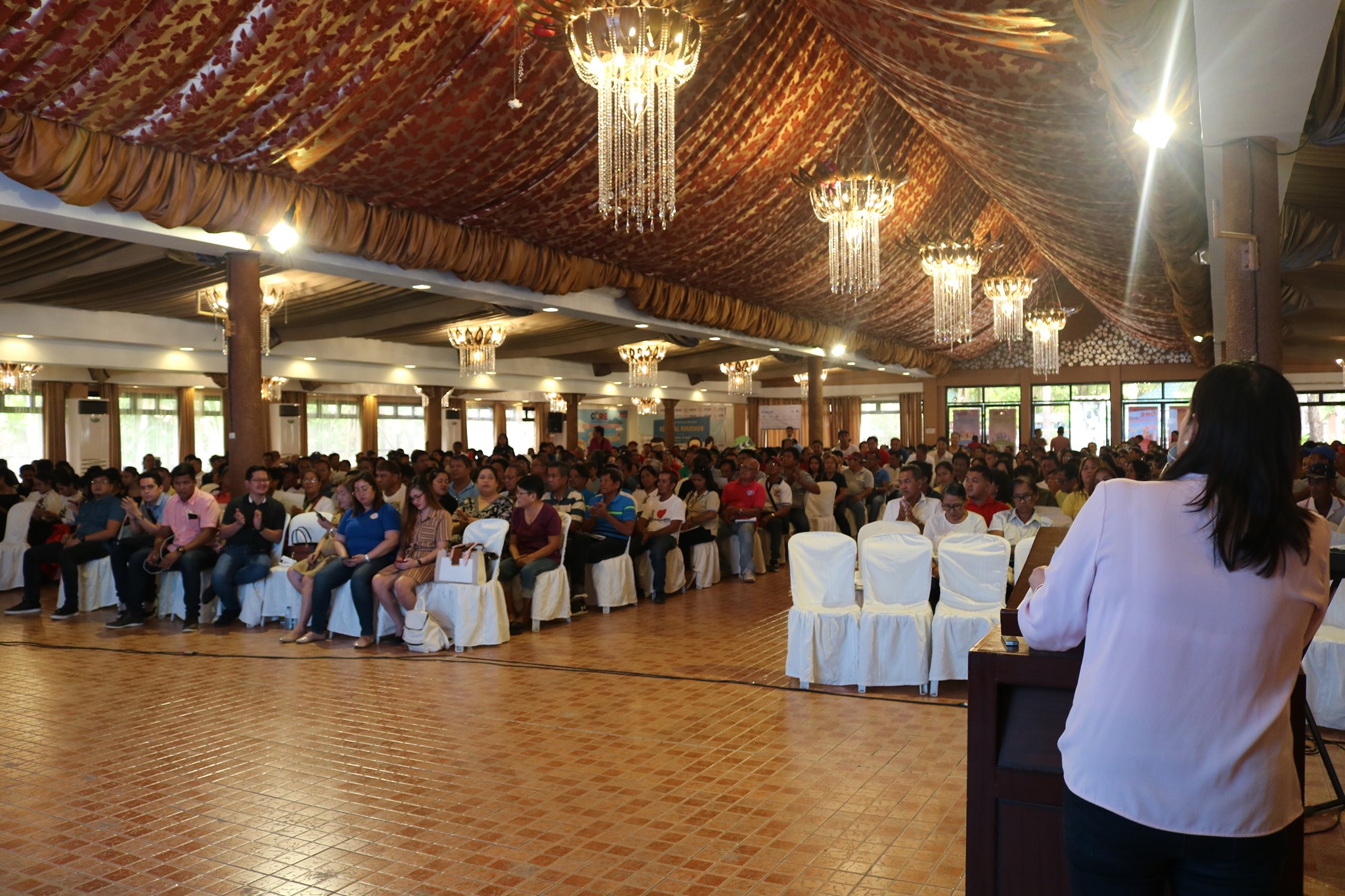 First in Region 3, DILG Bataan lead the conduct of the Constitutional Reform (CoRe) Regional Roadshow in the province on November 13-14, 2019.
In partnership with PG Bataan and PIA-Bataan, the province hosted series of activities at the Crown Royale Hotel and La Vista Inland Resort in the City of Balanga for the media briefing, townhall meeting with local officials, CoRe Talk with the youth sector and the 'Balangayan 2019: CoRe Convention Rally' with the barangay officials of Bataan.
Said activities are campaigned throughout the country for public support to President Duterte's call to approve amendments of the 1987 Constitution through grassroots information and education campaign of the proposed constitutional reform.
Local officials, students and youth organizations, media practitioners and DILG officers were all gathered to be involved on the discussion regarding the fundamental principles behind the proposed amendments of the constitution.
CoRe is a DILG program under the Center for Federalism and Constitutional Reform (CFCR) which is tasked to conduct a nationwide advocacy campaign for the shift from a unitary to a federal form of government.
In her message, DILG Bataan Provincial Director Myra Moral-Soriano emphasized that the CoRe will be one of the department's integral programs to combat corruption and anomalies in the government.
Meanwhile, DILG R3 Regional Director Julie Daquioag disclosed DILG's new program, "Disiplina Muna" during the Balangayan Convention Rally. She said that this initiative will push for a culture of discipline to sustain the developments made by the national government which could include the proposed reform.
The Pillars of CoRe
CORE has four major objectives such as Pagyamanin ang Probinsya, paluwagin ang Metro Manila (Enriching the province, outspan Metro Manila); Gobyerno para sa tao, hindi para sa trapo (Government for the people, not for the traditional politician); Bukas na ekonomiya nang lahat ay may pag-asa (Hope for open economy for all) and Bagong konstitusyon para sa bagong henerasyon (New constitution for the new generation).
It also has an advocacy campaign with the following components such as constitutional reform provincial roadshow; constitutional reform civil society organization (CSO) coalition building; constitutional reform advocacy campaign to SK Presidents and Liga ng mga Barangay Presidents and constitutional reform youth congress.
All about the 1987 Constitution
Prof. Ramon Casiple, executive director of Institute For Political and Electoral Reform and Mervin Angelo Tumada, senior project officer of CFCR acted as resource speakers on the two-day activity.
Their aim is to inform and educate the Bataenos about the merits of Constitutional Reform and Federalism. More importantly, they explained in detail why reform in the Philippine Constitution matters and the pros and cons of a unitary government. #EmpoweringRegions #Balangayan2019 #1Bataan