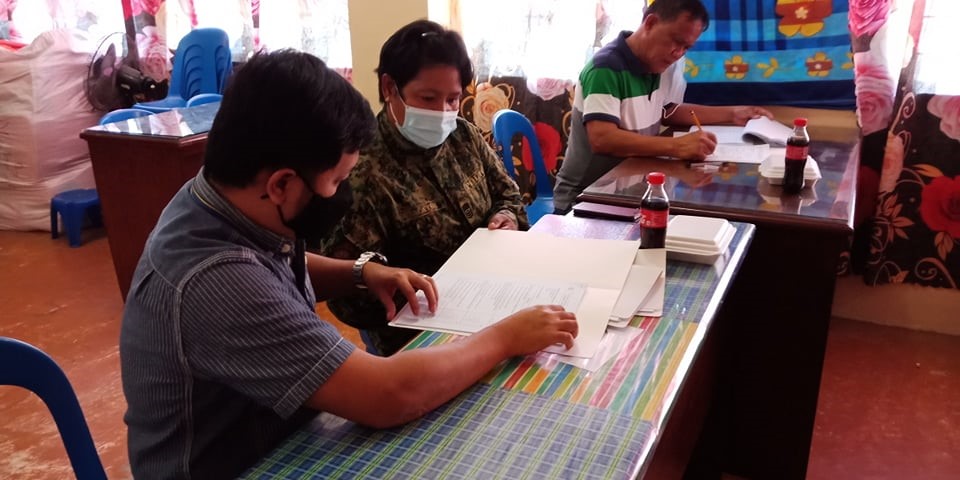 The Local Government Unit (LGU) of San Marcelino, Zambales — in coordination with the Department of the Interior and Local Government (DILG) and the Municipal Awards Committee (MAC) — assessed the LGU's 18 barangays for the 2021 Most Outstanding Lupong Tagapamayapa on March 3, 2021 at the Liga ng mga Barangay Office.
The Municipal Awards Committee (MAC) led the annual assessment of the barangays' level of performance in the katarungang pambarangay (KP) operations. The MAC was chaired by Municipal Local Government Operations Officer Reden Morris M. Vergara of the DILG and joined by members— Judge Ildefonso F. Recitis of Municipal Trial Court (MTC), Liga ng mga Barangay President Eddie Domingo, Police Executive Master Sergeant Jovelyn Mayor of San Marcelino Police Station, and CSO Representative Wenceslao Cawagas.
Assessment proper records Barangay Rizal as the top lupon tagapamayapa in the municipality— garnering an average score of 98.00%, which is followed by Barangay San Rafael and Barangay Sta. Fe with average ratings of 90.00% and 89.80%, respectively.
The Lupong Tagapamayapa Incentives and Awards (LTIA) is an awards and incentives strategy of the DILG. It aims to give recognition to the barangays who performs exemplary in the implementation of Katarungang Pambarangay (KP) in their own area of jurisdiction. LTIA has three (3) major criteria, namely, Efficiency in the Operations of the Lupong Tagapamayapa, Effectiveness in attaining the Katarungang Pambarangay Objectives, and Creativity and Resourcefulness in the administration of KP.
For this year, the ratings for 2019 and 2020 performance were combined as indicated in the Memorandum issued by the Department of the Interior and Local Government dated February 2, 2021.
The winner in the municipal level will be the entry of San Marcelino, Zambales to the LTIA Provincial Level under the 1st – 3rd Class Municipalities Category.
By: LGOO VI Reden Morris M. Vergara