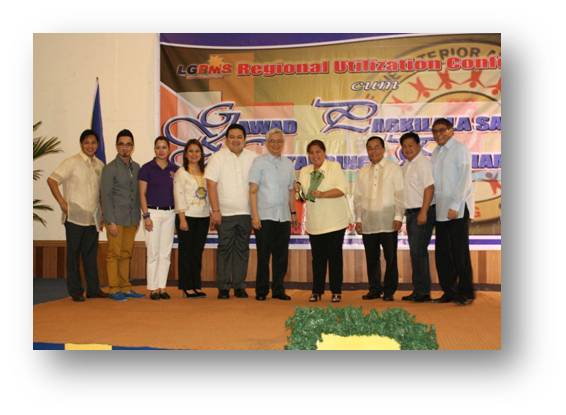 The City Government of Angeles received six prestigious awards on transparency and good governance from Secretary Manuel 'Mar' Roxas of the Department of Interior and Local Government (DILG) in ceremonies held Thursday at the Oxford Hotel, Clark Freeport Zone.
   These are the very prestigious Gawad Pamana ng Lahi Award – Highly Urbanized City category, the Local Governance Performance Management System (LGPMS) Plaque of Recognition - Top 10 for two years in a row and the Seal of Good Housekeeping (SGH). 
 
   This city was also awarded three additional certificates of recognition on performance areas of social governance, valuing fundamentals of good governance and administrative governance.

   "The awards are a source of pride and inspiration for Angelenos, coming after more than a decade of lagging behind other LGUs and cities, which zoomed past us in terms of development, governance and delivery of basic services. Since the revival of the LGPMS awards and other citations from the DILG to local governments that perform well, I believe that we have elevated to several notches higher the quality of governance and services by our local governments.  I think every LGU is now somehow coveting the recognition of their efforts.  These awards are certainly great morale boosters," City Mayor Ed Pamintuan said.

   In his speech, Roxas lauded all awardees particularly local government unit (LGU) executives and barangay officials.  He said that he will continue supporting the initiatives on good governance started by the late DILG Secretary Jesse Robredo.
 
   Angeles City joined the list of the Top 13 provincial, city and municipal governments that gained the highest scores for 2011 in the DILG-administered LGPMS, which is being done annually.