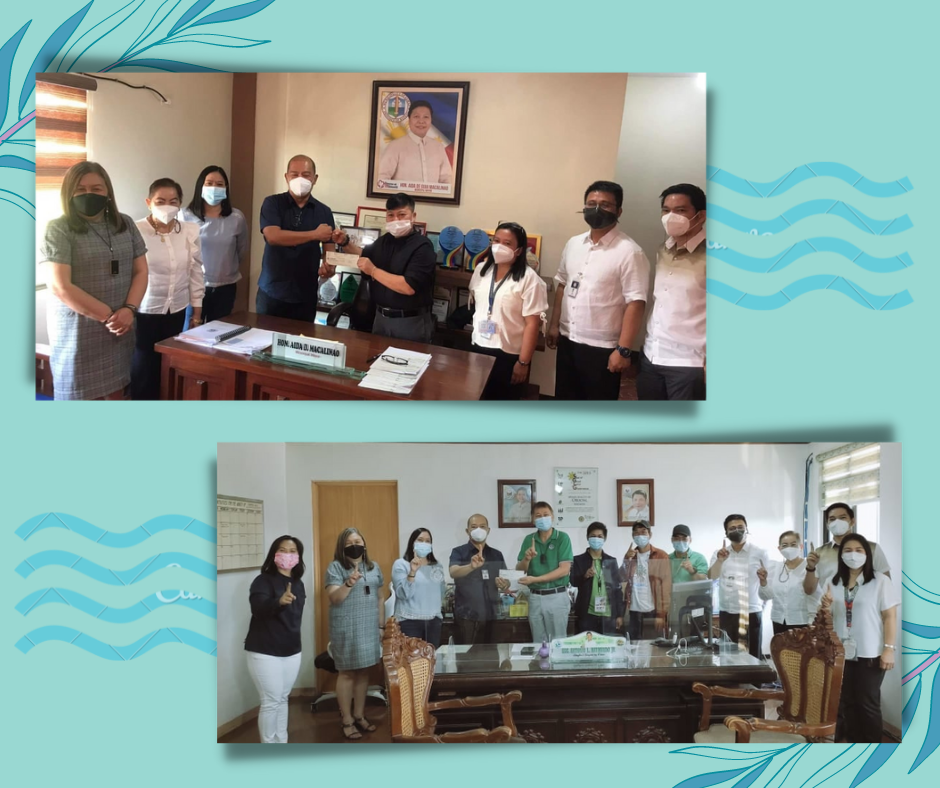 The Department of the Interior and Local Government (DILG) conferred the cash incentives to the three local government units (LGUs) of Bataan who emerged as national winners in the 2020 Fisheries Compliance Audit (FishCA).

DILG R3 Regional Director Karl Caesar Rimando led the ceremonial awarding of checks in the City of Balanga and in the municipalities of Orion and Samal on January 10, 2022.

Assistant Regional Director Jay Timbreza, Monitoring and Evaluation Division (MED) Chief Lerrie Hernandez, Capability Development Division (CDD) Chief Ener Cambronero and Finance and Administration Division (FAD) Chief Anita Adriano of DILG R3 also visited Bataan to grace the said awarding.

DILG recognized the City of Balanga as the top-performing local government unit (1st Place) in the FishCA National Validation garnering the highest score in the assessment. The municipalities of Orion and Samal placed 2nd and 4th place, respectively.

Balanga received P1.2 million for topping the national assessment. Orion and Samal were both awarded P200,000 to be utilized for environmental programs and projects.

Orion Mayor Antonio Raymundo, Jr. and Samal Mayor Aida Macalinao personally received their checks while City Agriculturist Nerissa Mateo represented Balanga City Mayor Francis Garcia.
PD Myra Moral-Soriano, Cluster Head Melissa Nipal, CLGOO Jomar Cruz, MLGOO Annie Hipolito, MLGOO Ma. Jasmin Bartolo and Manila Bay provincial focal person Russel Jasper Rabacio provided support and coordination for the successful conduct of the awarding in the LGUs.

FishCA under the Manila Bay Program assesses the compliance of LGUs to the Philippine Fisheries Code and promotes greater LGU accountability to the priority measures of the Manila Bay Sustainable Development Master Plan.