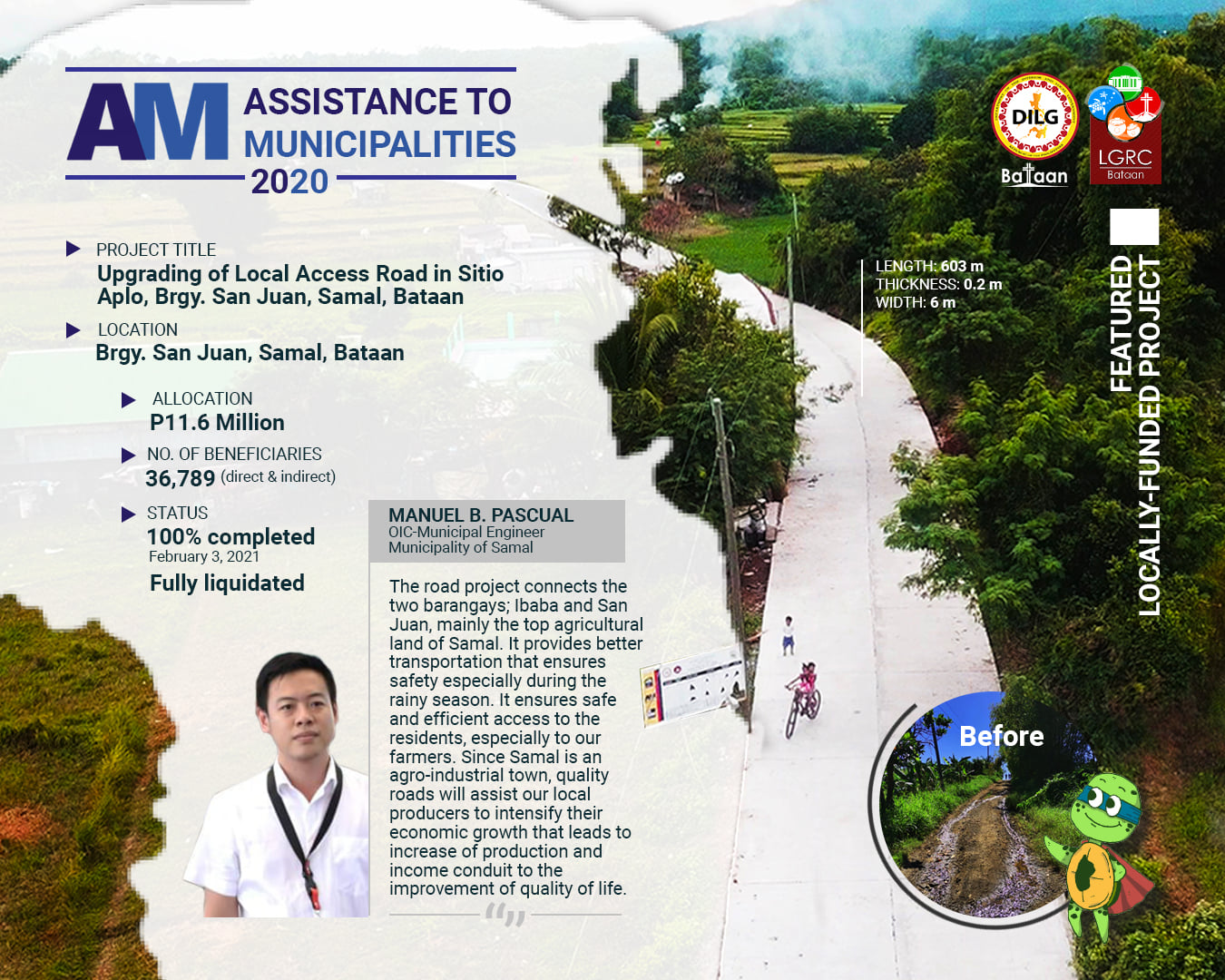 Farm-to-market roads play a highly significant role in improving the rural economy. They are particularly critical to greater food production and trimming down the cost of farm commodities. These infrastructures, at the very least, are the arteries where manpower and goods circulate. And whether we are talking medically, or in this context, agriculturally, we know that good circulation translates to good life.
Sitio Aplo in Barangay San Juan, a neighborhood in the Municipality of Samal, Bataan, is a home for smallholders and fisherfolk. Throwback to years ago, these workers had been enduring the bumpy travel to and from the distribution centers via the then dirt road.
Definitely, it was not just a problem of mere inconvenience. For these farmers, mostly low-earning individuals who spend the entire day tilling the land, being unable to bring their produce when and where it may fetch the best price is a big of a deal. This is exactly why the local government had chosen Sitio Aplo as the recipient community of the town's FY 2020 AM Program.
With an allocation of P11,623,000.00 through the DILG's Local Government Support Fund, the LGU managed to pave a six-meter wide road covering the 603-meter portion of this street from the existing pavement. Slope protection structures were also provided in areas where the situation requires. The project, which was completed in just 78 days amidst the pandemic, is a promise of a better delivery of products and a hope for a lower poverty incidence dedicated to the not less than 36,000 constituents of this farm town.
It is no doubt that when you pave a road, you empower a community. This is because roads do not just connect people—they change lives. Today, the challenge of the uneven dirt road is behind them, and the lives of these smallholders and residents will never be the same again.