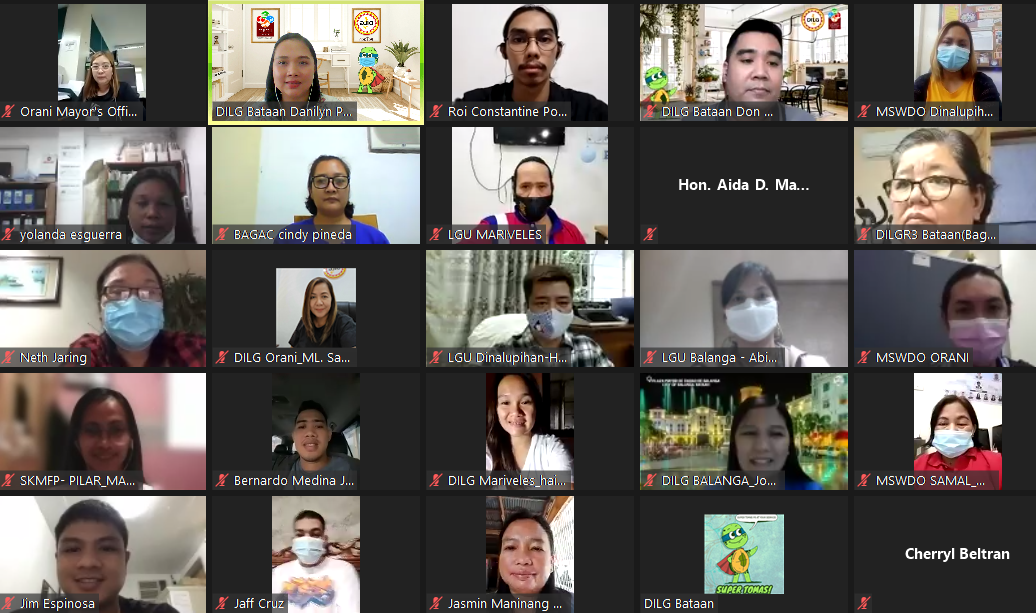 To further discuss the DILG MC 2021-001 or the establishment and operation of Special Drug Education Centers (SDECs) for out-of-school youth (OSY) and street children, DILG Bataan led the conduct of the SDEC provincial orientation on July 22, 2021 via Zoom.
Participants of the activity are the C/MLGOOs, C/MSWDOs, SK city/municipal federation presidents of the province and representatives of the LCEs and PSWDO.
Guidelines and the programs and services of an SDEC were presented during the discussion and also the reports to be accomplished and submitted by the LGUs.
SDEC is a community-based facility, which serves as a venue for promoting preventive and developmental services for the OSY and street children. It also advocates programs for drug abuse prevention in educating the OSYs and street children contributing to their total development as self-reliant and socially responsible members of society.
All provincial local governments are mandated to establish an SDEC while city and municipal governments are set to organize their respective SDEC Team.