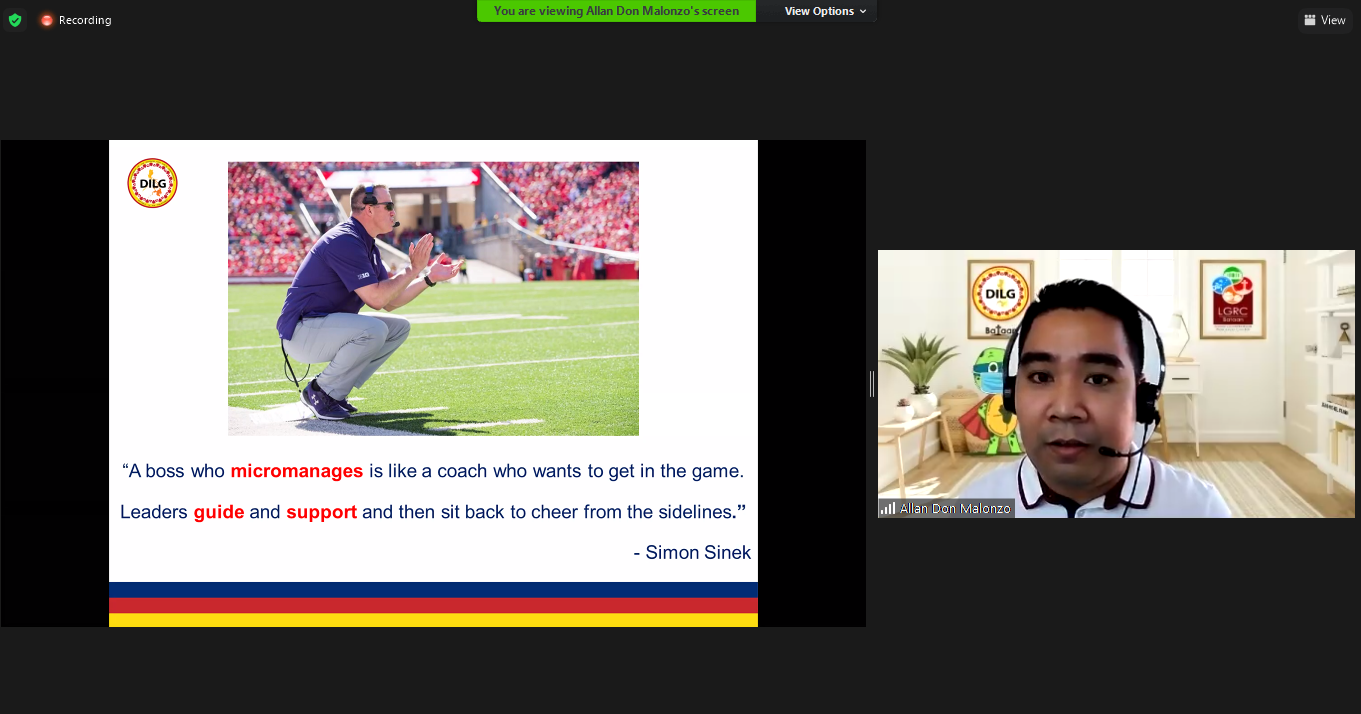 Employee goal-setting is a key responsibility of an organization. By setting measurable and attainable goals, the office can not only guide improvement in employee performance but can also help strengthen the overall organization's mandates and objectives.

Taking the department's programs, projects and activities (PPAs) to another level, DILG Bataan unfolded another initiative and milestone as the Provincial Office personnel underwent the regular program planning and mid-year assessment to present the current accomplishments, status and vision of their programs through #GOALS (Guided Objectives Assure Lasting Success) via Zoom Online Platform on May 20-21, 2021.

This two-day online activity is in line with Program Officers' Workplan Evaluation and Review (POWER) that started in 2019 to empower the provincial focal persons (program officers) to direct the PPAs according to their targeted vision and accomplishments, analyze issues and resolve them through the guidance of the provincial director, cluster head, program manager, section chiefs and with the support of the whole team.

#GOALS paved way for the focal persons to narrate the journey of their programs within the first semester of 2021, present the results of their commitments from the last program planning, suggest innovations and present the targets and visions for their PPAs.

The initiative was facilitated by Program Manager Allan Don Malonzo stressing that relevance should be the goal in implementing the DILG programs, not just mere compliance and employee individual goals also provide motivation and clarity to focal persons. PM Malonzo also added that with goals in sight, PPAs take on more meaning and purpose.
PD Myra Moral-Soriano, in her message, stated that these program planning activities serve as an encouragement to deliver, enhance and improve their programs strategically and provide effective service delivery to the DILG's clientele and stakeholders.

Cluster Head Melissa Nipal also commended the team as she observed that each team member has an opportunity to excel. The competitiveness of the team contributes to the enjoyment in working together that is open to suggestions and an organization that does not suppress ideas, thus making each of the team members a capable, creative and critical focal persons and DILG employee.