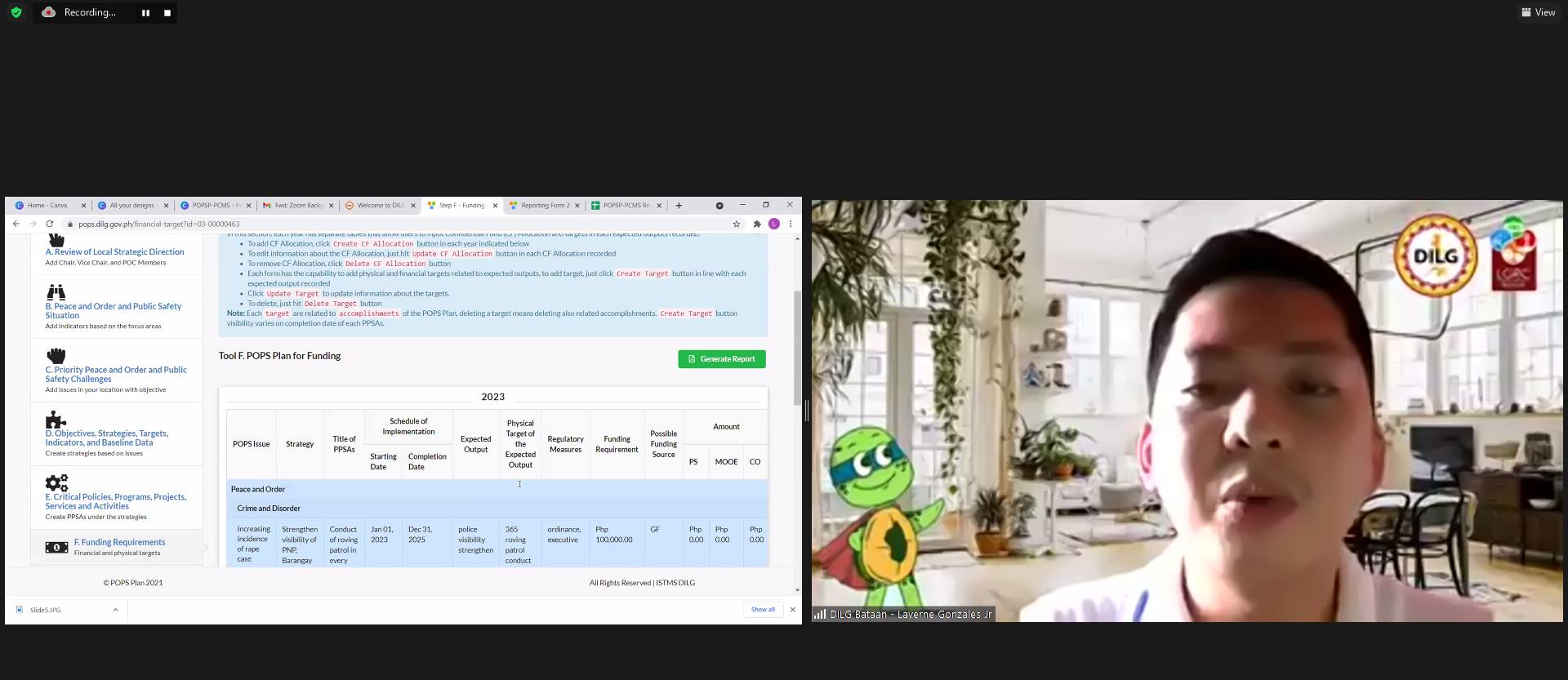 DILG Bataan initiated the Reorientation on the Peace and Order and Public Safety Plan and Policy Compliance Monitoring System (POPSP-PCMS) on June 1, 2021 via Zoom online platform.
Participants are the provincial/city/municipal POPSP-PCMS focal persons of Bataan. They were reoriented on the effective use of the system and reminded of the reporting period particularly this month of August 2021.

POPSP-PCMS provincial focal person LGOO II Laverne Gonzales, Jr. served as the resource speaker while Program Manager Allan Don Malonzo facilitated the queries and concerns raised by the LGU focal persons in the online activity.
DILG Central Office established the POPSP-PCMS to monitor the LGU's compliance in their POPS Plan implementation. The system is also a database that assists the LGU in planning, checking and generation of reports related to their programs and activities in peace and order.

PM Malonzo encouraged the LGU focal persons to fully utilize the system and comply with the timely submission of reports, underlining that POPSP-PCMS is one of the criteria to other DILG programs like the POC Audit, ADAC Audit and the Seal of Good Local Governance (SGLG).
The online activity and the use of POPS-PCMS is a part of DILG Bataan's initiatives in providing technical assistance and unhampered services to LGUs despite the pandemic.