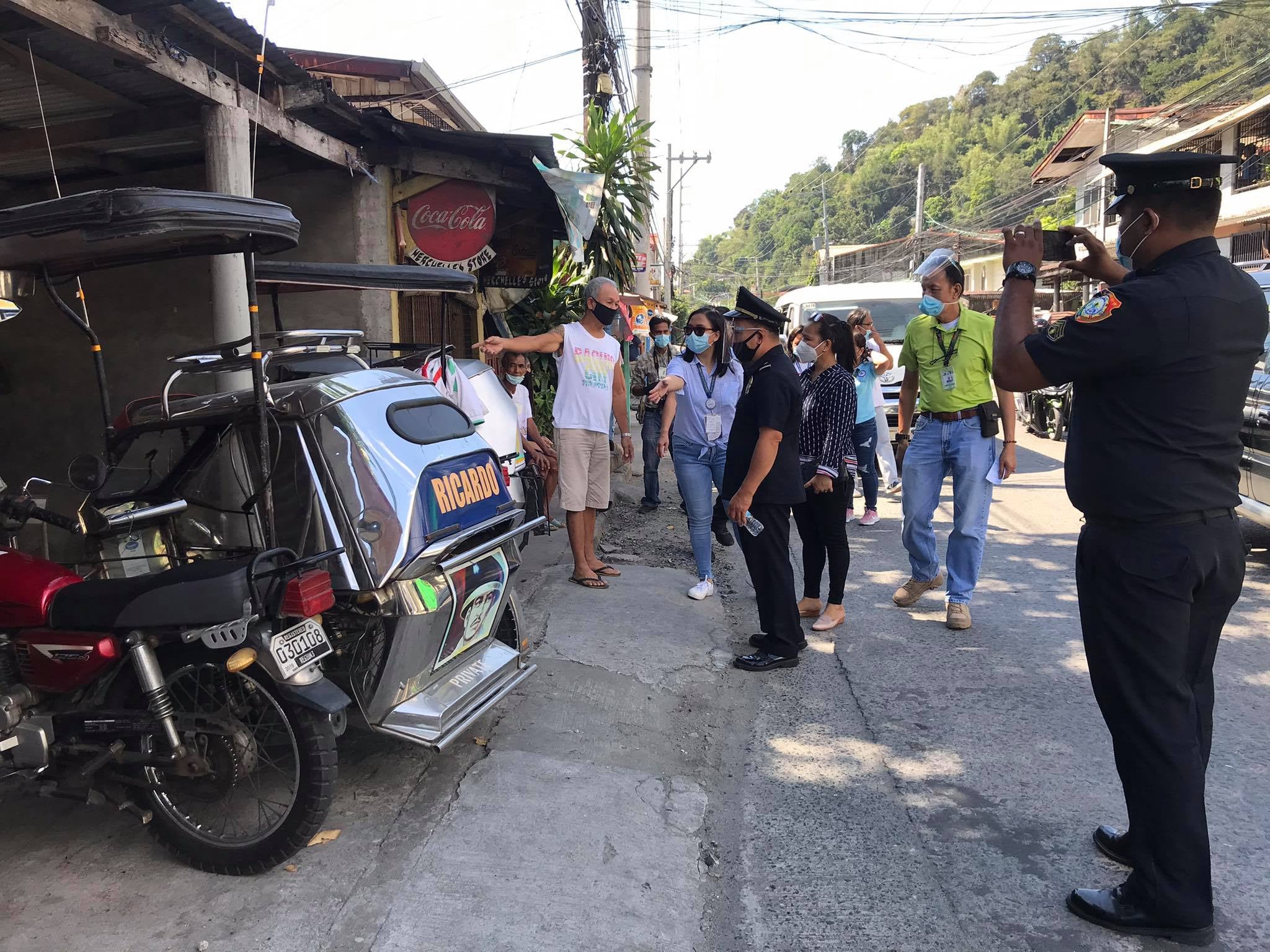 OLONGAPO CITY, February 17- The Bataan Road Clearing Provincial Validation Team (PVT) conducted its cross-posting validation earlier today in Olongapo City.

Bataan Cluster Head Melissa Nipal headed the Bataan PVT and joined by PLT Carlito Buco, Jr. of PNP, Insp. Geronimo Valdez of BFP, Gerardo Cruz of Batang Gapo People's Organization, Inc. (partner CSO) and LGOO III Danilyn Pena of DILG Bataan.

The Bataan PVT was accompanied by LGU Olongapo City and DILG Olongapo City Field Office.

DILG has directed all LGUs to clear roads until Feb. 15 and the evaluation will be between Feb. 16 and March 2. Validation teams use an assessment tool based on the guidelines set by the DILG during the inspection.

Bataan city and municipal LGUs are also expected to conduct their road clearing cross-posting validation until March 2, 2021. VTs for component cities and municipalities are cross-posted within their respective provinces, while VTs for provinces and highly urbanized cities (HUCs) are cross-posted within the region.

The road clearing program is a follow-through to President Duterte's directive to DILG during his fourth SONA that all roads must be cleared of illegal structures and other obstructions