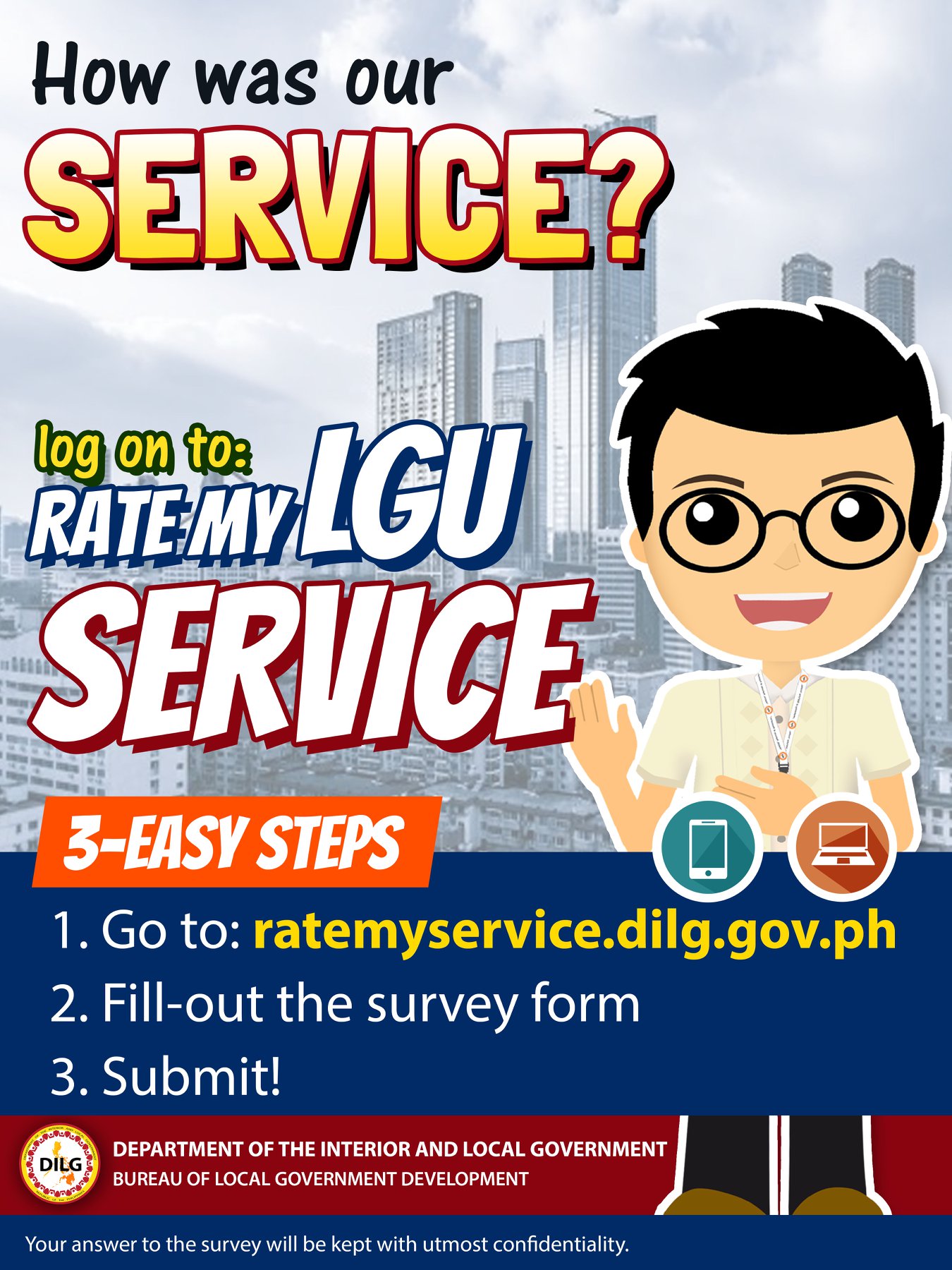 The DILG, through the Bureau of Local Government Development (BLGD), developed an online client satisfactory survey to validate the report of the LGU's compliance thru a direct client feedback online survey and encourage LGU's constituents and clients to take initiatives on improving the services of their LGU.
Said system is to gauge the actual compliance of the LGUs to the provisions of RA 11032 or the Ease of Doing Business and Efficient Government Service Delivery Act of 2018, seeking to make the process of putting up and running a business in the Philippines easier and more efficient.
"Rate My LGU Service" can be accessed at https://ratemyservice.dilg.gov.ph.