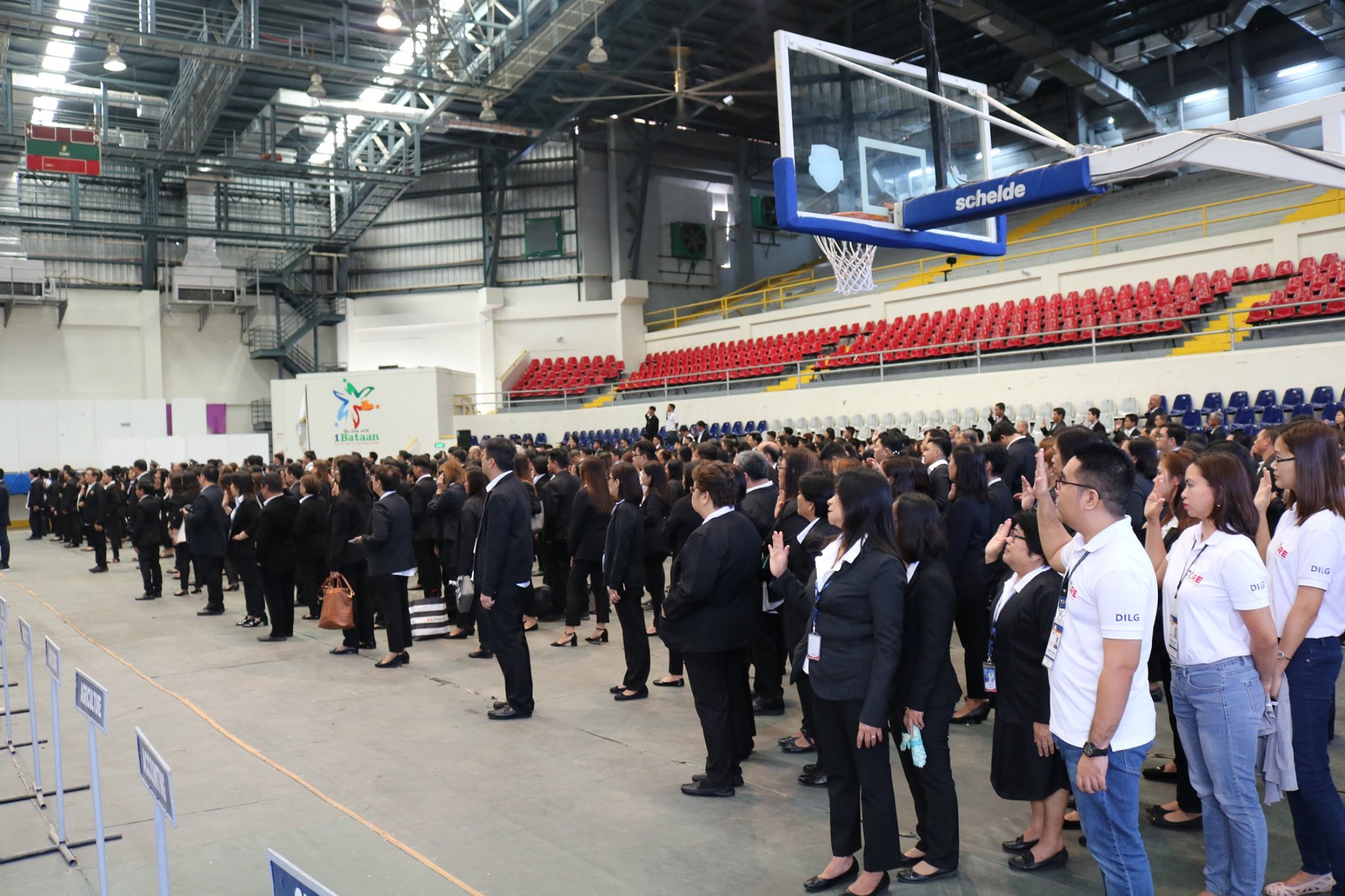 The Department of the Interior and Local Government (DILG) Bataan launched the Department's #DisiplinaMuna program to the Provincial Government of Bataan during its Monday Convocation at the Bataan People's Center today' February 17' 2020.
Through the lead of Cluster Team Leader (CTL) Melissa Nipal' the DILG presented the 7 pillars of the campaign and emphasized the importance of having discipline in order to sustain the vision, mission and goals of the province. Meanwhile, Provincial Governor's Office (PGO) Department Head, Geoffrey Loyola led the PGB personnel to a pledge of commitment for the said program.
CTL Nipal also enjoined everyone to use #DisiplinaMuna in the programs of their respective departments especially in their social media engagements and interactions.
The PGB committed to recite the pledge as a segment to their weekly flag ceremony as part of their support to the advocacy and to remind every personnel that #DisiplinaMuna is and should be embedded in and be demonstrated by each of us.
#DisiplinaMuna #DILGNatin