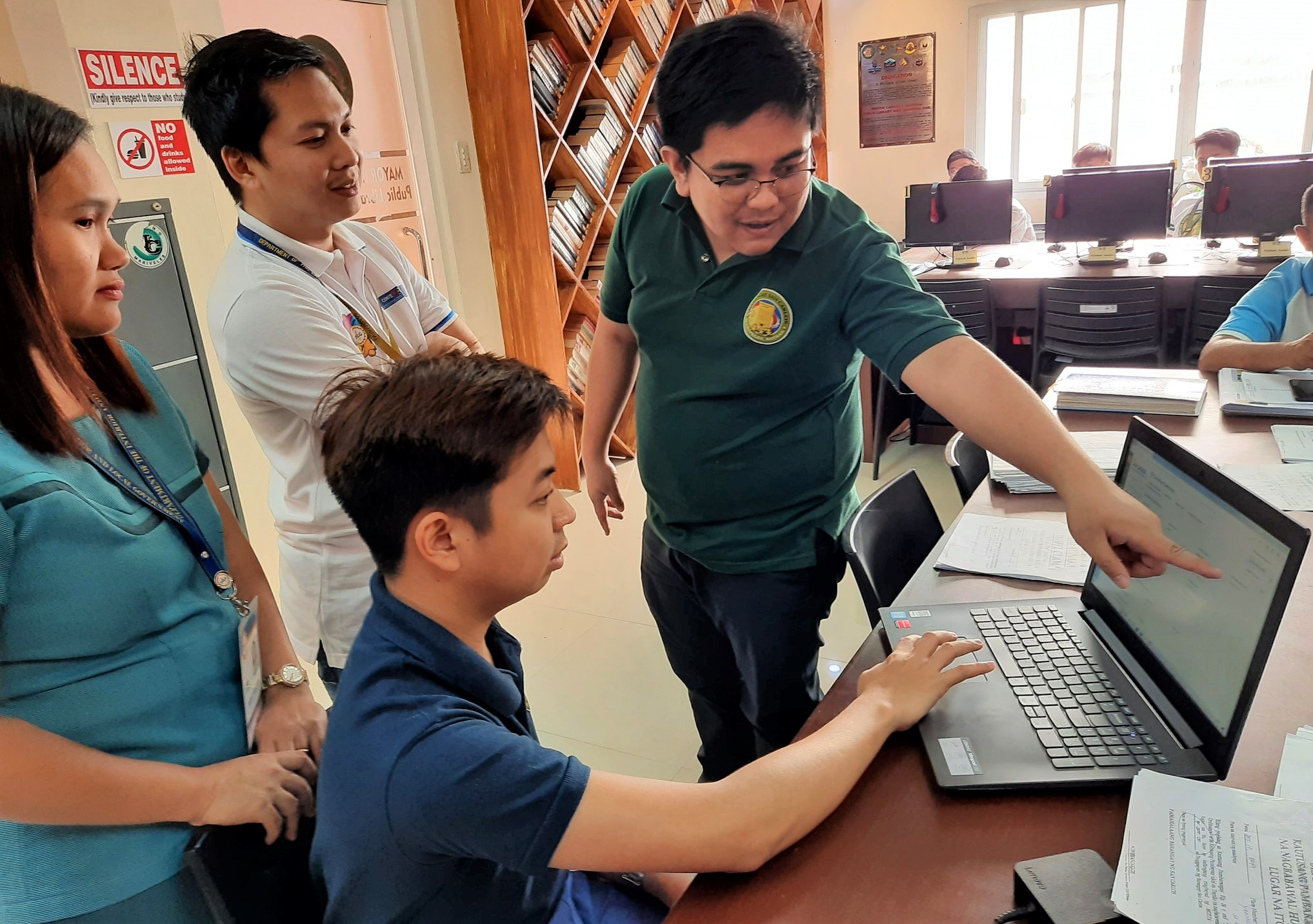 MARIVELES - DILG Bataan and Brgy. San Carlos once again held a consultation meeting at the Carlos Sarreal Public Library and Learning Hub, the newly-established barangay Local Governance Resource Center (LGRC) on January 22, 2020.
CTL Yvette Cosio, MLGOO Haidee Balicolon and LGOO II Laverne Gonzales, Jr. of DILG Bataan discussed the LGRC's programs and services to Brgy. San Carlos headed by Punong Barangay Jester Ivan Ricafrente.
During the consultation, a strategic planning workshop is set to strengthen the barangay LGRC's functionality and undertakings guided by the LGRC assessment tool developed by the Local Government Academy (LGA), the training arm of DILG.
Considered as the first barangay LGRC in Central Luzon, the said library will be a collection of knowledge products especially in the field of governance, wherein Brgy. San Carlos can also share its exemplary and best practices which can be replicated by other barangays.