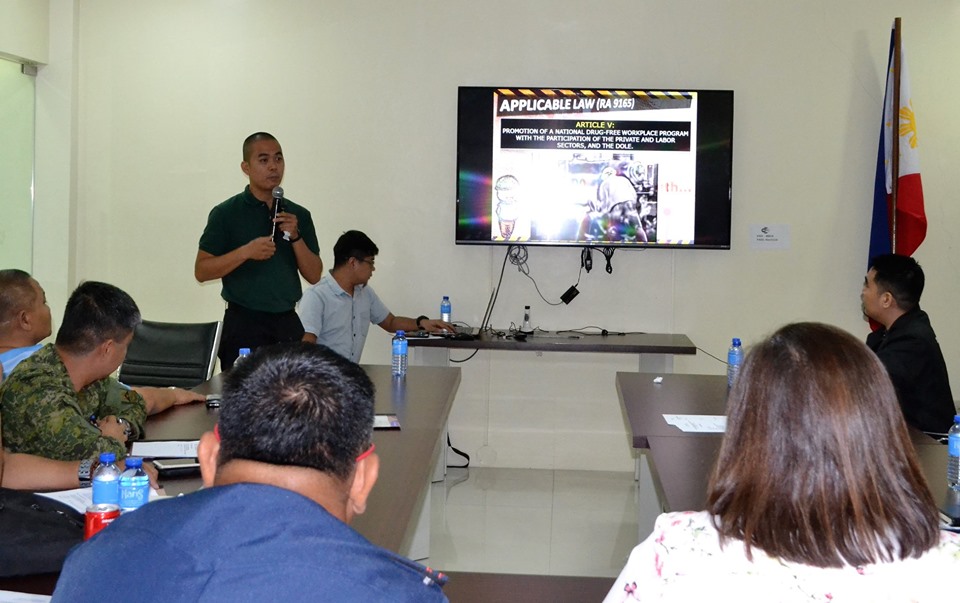 Mr. Glenn Guillermo, Public Information Officer of PDEA Region 3, discussed the salient provisions of DDB Regulation No. 13, series of 2018 to PG Bataan's PPOC-PADAC members during the Council's 2nd quarter joint meeting on June 19, 2019
He explained that DDB issued the new Board Regulation entitled "Establishment and Institutionalization of Drug-Free Workplace Policies in all Government Offices including the Conduct of Authorized Drug Testing for Local Elective Officials and Appointive Public Officials".
The new Drug-Free Workplace guidelines, which repealed the DDB Regulation No. 2 series of 2004, aims to establish and institutionalize a drug-free workplace policy in all government offices and ensure that all public officers, both elected and appointed, remain drug-free thru the conduct of authorized drug testing pursuant to RA 9165 or the Comprehensive Dangerous Drugs Act of 2002.
The effectivity of the Board Regulation 13 prompted the province, through its PPOC-PADAC members, to make actions for the implementation and compliance of the new Drug-Free Workplace Guidelines in all levels of governments in Bataan.
According to Officer Guillermo, Bataan is the first province in Central Luzon to take initiatives in complying the new DDB regulation.