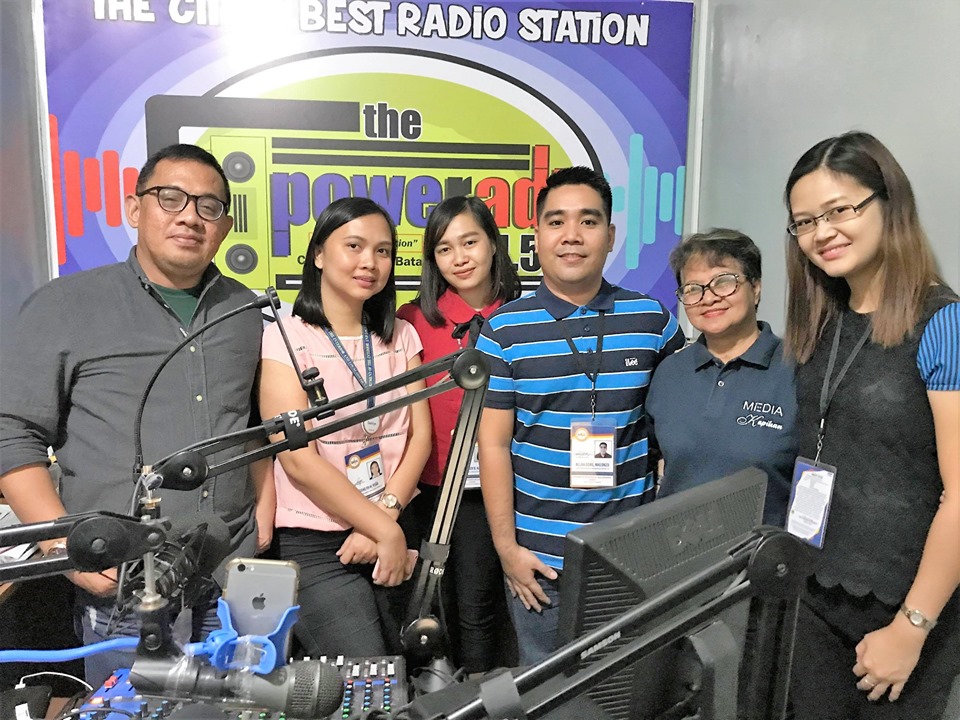 Personnel from DILG Bataan were the radio guests of the program "Morning Connections" on June 20, 2019 at Poweradio Bataan 104.5 FM, Brgy. Bagumbayan, City of Balanga.
Through its Program Manager Allan Don Malonzo, Information Officer Donna Joy Nacar and LGOOs II Danilyn Peña and Joanna Marie Cruz, DILG Bataan promoted two timely and relevant programs of the Department concerning the barangay namely the Seal of Good Local Governance for Barangay (SGLGB) and the Manila Bay Clean-Up, Rehabilitation and Preservation Program (MBCURPP).
During the interview, the team highlighted that the SGLGB is a DILG program that recognizes outstanding barangays based on six government assessment areas.
SGLGB will utilize the "3+1" principle wherein barangays must pass all three core areas namely Peace and Order, Financial Administration, and Disaster Preparedness and at least one of the three essential areas namely Social Protection, Business-Friendliness, and Competitiveness or Environmental Management.
Likewise, the team also reminded the barangays in Bataan to observe the conduct of weekly clean-up drive relative to the MBCURPP. It was emphasized that all barangays are directed to fulfill their roles and responsibilities pursuant to environmental laws that contribute to the rehabilitation of Manila Bay.
"Morning Connections" is hosted by Poweradio Bataan anchors Mhike Cigaral and Zenaida Soriano.