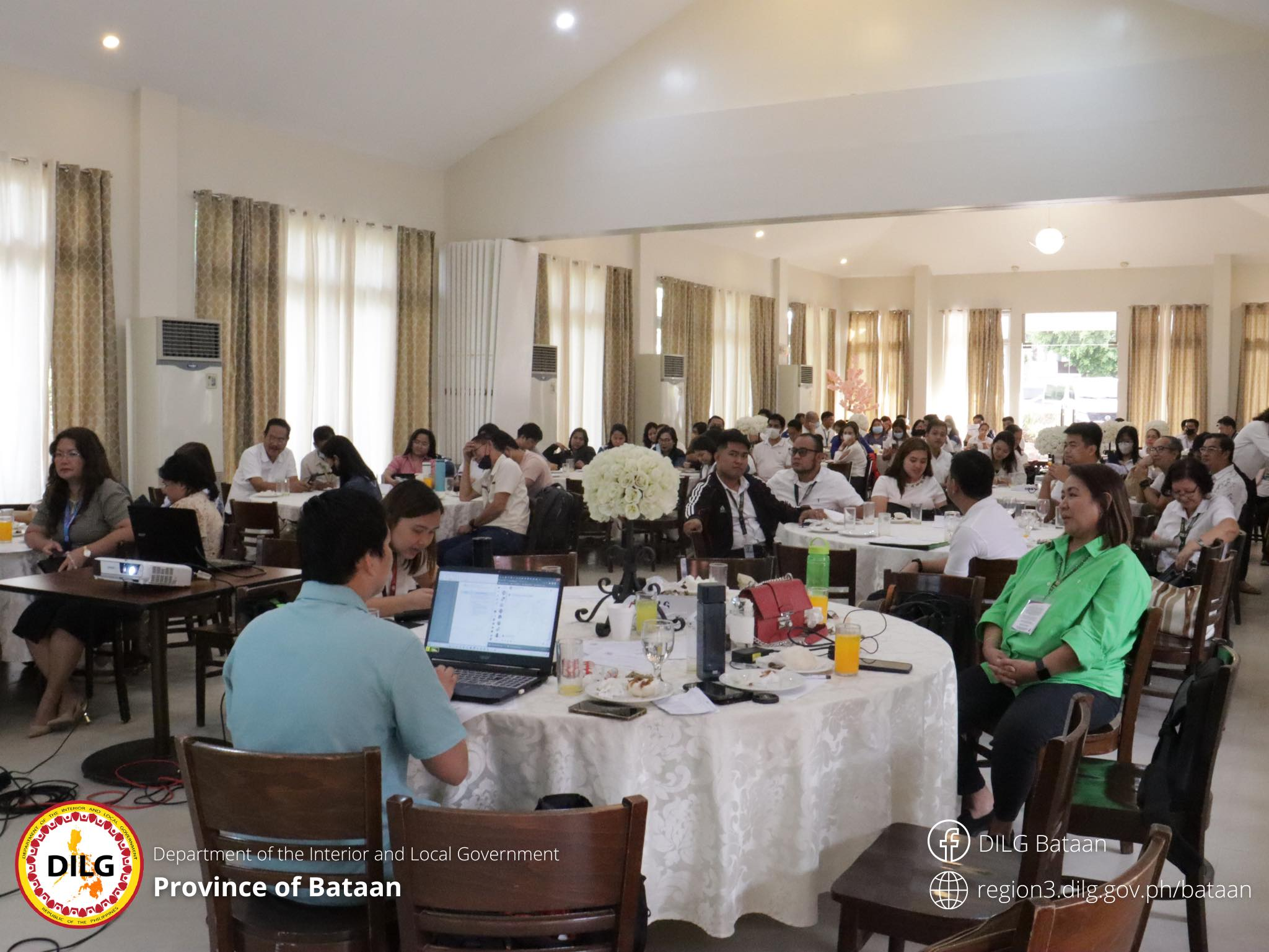 DILG Bataan in partnership with the provincial government of Bataan, conducted a provincial orientation on the Seal of Good Local Governance (SGLG) Assessment yesterday, May 15, 2023, at Lou-is Resort and Restaurant, City of Balanga, Bataan. Representatives from the provincial government of Bataan, component city, and municipalities gathered and actively took part in the SGLG 2023 Orientation.
Local government units (LGUs) are evaluated using a Progressive Assessment System called Seal of Good Local Governance (SGLG), formerly known as Seal of Good Housekeeping, to determine how well they are performing in key governance areas.
The aforementioned program not only seeks to encourage LGUs to be transparent and accountable but also to encourage them to adopt best practices that can result in sustainable development. In the morning session, Engr. Alexander "Butch" Baluyot, PPDO, PG Bataan, stressed in his opening remarks the significance of the SGLG in enhancing the caliber of public service delivery and stated that "We must be one step ahead."
Moreover, PD Belina T. Herman CESO V, in her welcome remarks, proudly stated that Bataan had the highest percentage of LGU passers in Central Luzon in SGLG 2022, with 76.92% of passers, and that 10 LGUs had successfully passed the "All-in" assessment criteria. She encouraged and challenged all local government units to continue providing excellent public services to all Bataeños. Thus, despite the new and updated indicators in the key governance areas, PD Herman is optimistic that more LGUs compared to 2022 will pass this year's assessment criteria.
The new and updated indicators in the key governance areas such as Youth Development, Tourism and Heritage Development, Environmental Management, Peace and Order, Business Friendliness and Competitiveness, Health Compliance and Responsiveness, Social Protection, Sustainable Education, Disaster Preparedness, and Financial Administration were discussed by CTL LGOO VI Mildred Sazon, OIC-Program Manager LGOO V Laverne Gonzales, SGLG Alternate Focal Person LGOO III Danilyn Peña, and Bataan SGLG Provincial Focal Person LGOO VI Cristy Blanco, respectively. In essence, the orientation acted as a manual to better equip each LGU in Bataan with capabilities and work towards passing all indicators in each assessment area. CTL Mildred Sazon concluded the event by expressing her appreciation and support for each LGU.