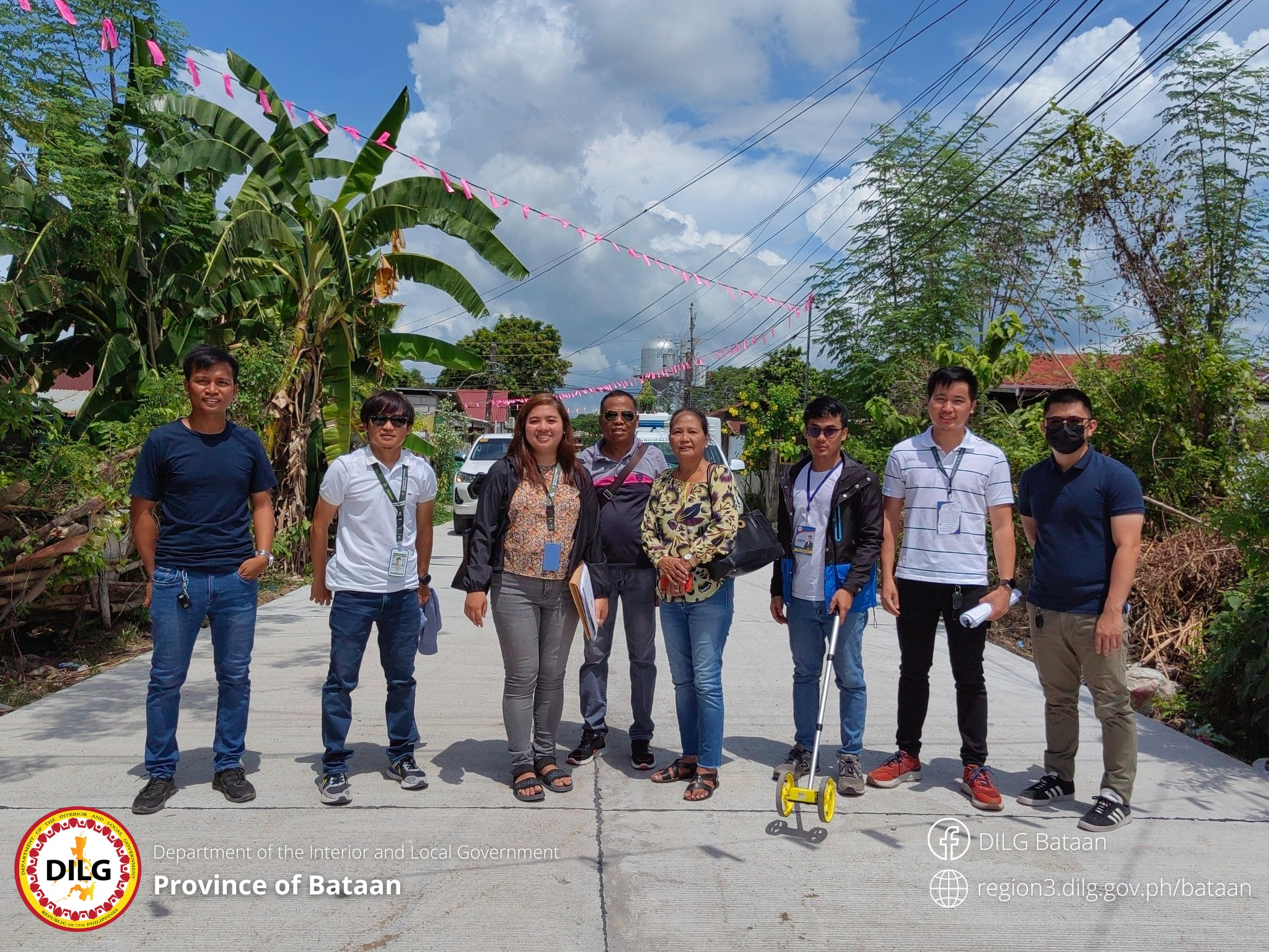 Hermosa has emerged to be the second local government unit (LGU) in the province to successfully complete its P5 Million worth Seal of the Good Local Governance – Incentive Fund (SGLGIF) project entitled "Construction of Road at Barangay Palihan, Hermosa, Bataan" on April 30, 2023.
The implementing unit has finished the construction of road with a total area of 2,425 square-meter concrete pavement which aims to provide safe and convenient transportation to the residents of Barangay Palihan.
The project has undergone final inspection on May 17, 2023. Present during the activity were LGOO VI Vernita La Torre the DILG Bataan Locally-Funded Project inspectorate team together with the local functionaries of LGU Hermosa including Municipal Engineers Jasmin Recibe and Cesar Tantiangco, and Hon. Lamberto Suelto Punong Barangay of Palihan, Hermosa respectively.
Inauguration of this project is set to be conducted on the 18th of May 2023.