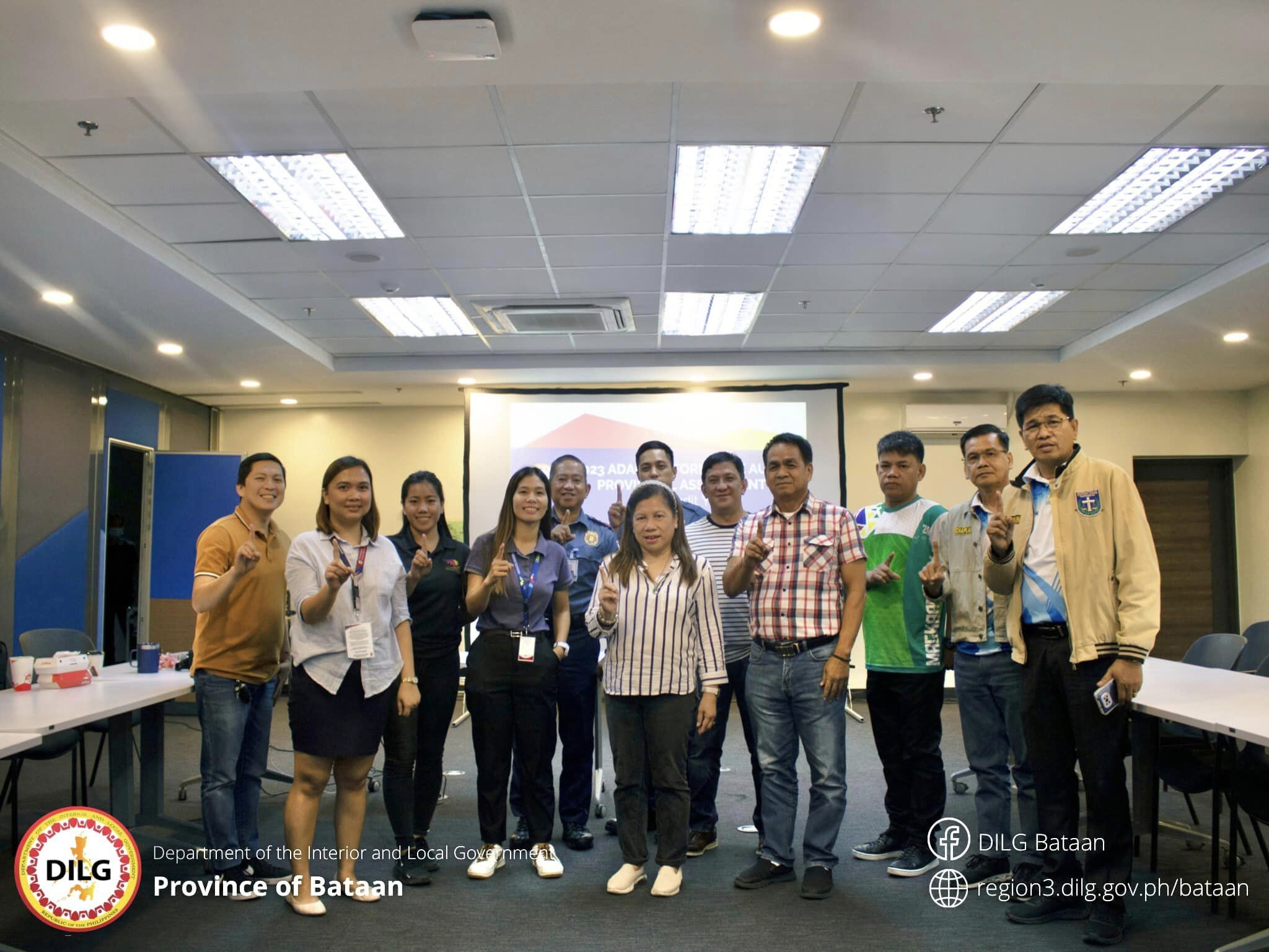 The ADAC Provincial Audit Team, led by PD Belina Herman of DILG Bataan, with PLTCOL Marcelino Teloza of PNP, PDEA Agent Bracio Natividad, Engr. Alexander Baluyot of PPDO, and CSO Representative, Rev. Dr. Edwin Mallari of National Councill for Chaplains conducted a performance audit for the local Anti-Drug Abuse Council (ADACs) of Bataan on May 12, 2023 in the 4th Floor Conference Room of The Bunker in the City of Balanga.
Modes of verification (MOVs) for the performance year 2022 submitted through the Anti-Drug Abuse Council Functionality Monitoring System (ADAC-FMS) were evaluated by the APT on the said activity. The said audit aims to assess the performance of the C/MADACs on their functionality and effectiveness and will recognize the best, most effective, and most performing ADACs in the province.
Bataan ADACs have demonstrated commendable progress in combating drug abuse within the province as the 12 LGUs of the province attained a rate of High Functionality, based on the findings of the provincial table validation, according to ADAC Provincial Focal Person, LGOO III Danilyn Peña. Notably, out of the 12 component LGUs of the province, 8 municipalities got a perfect rating on the said assessment.
DILG oversees the ADAC performance audit nationwide at all levels to ensure their continued performance and their assistance in the anti-drug campaign of the national government.