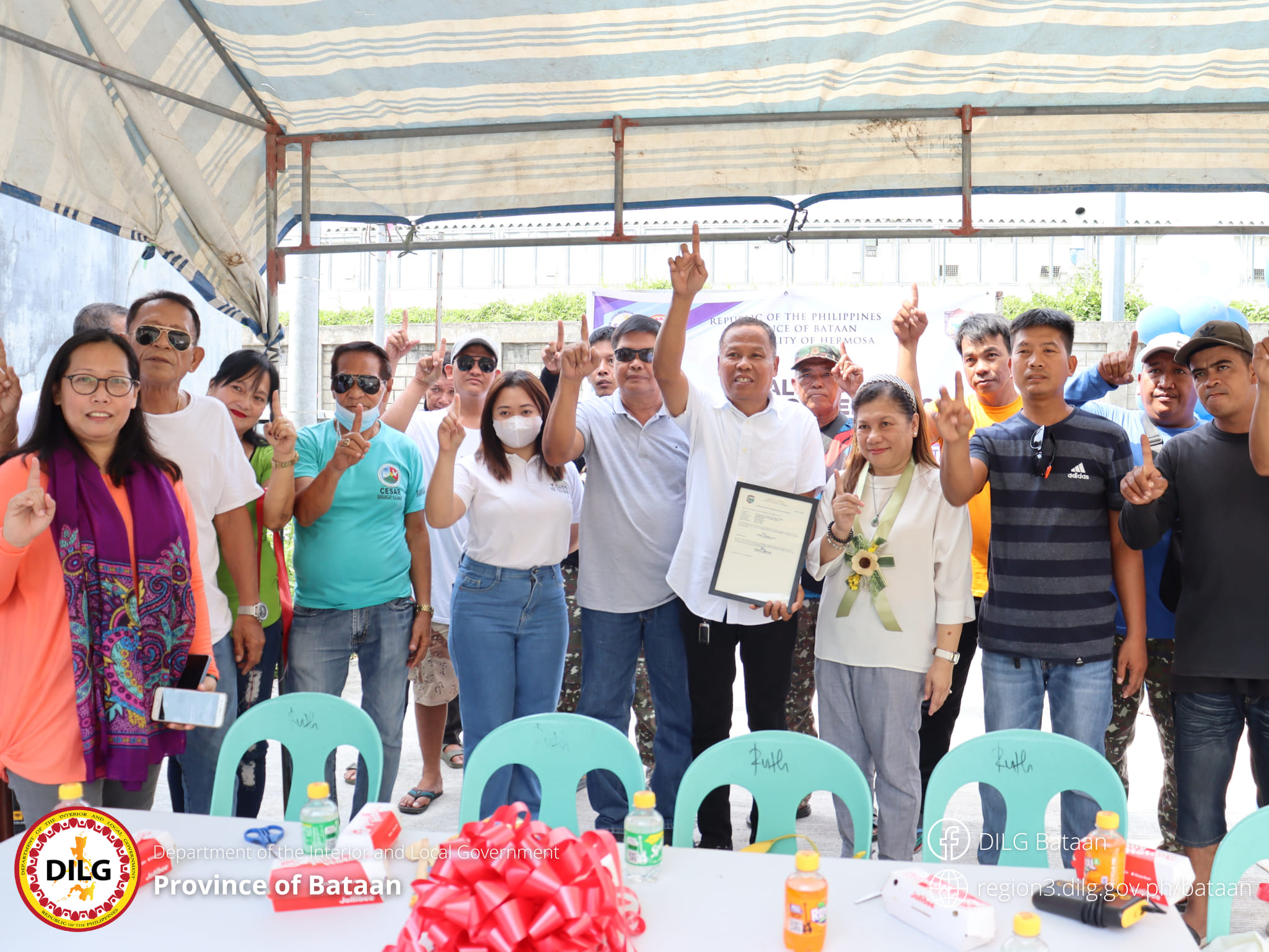 Palihan, Hermosa Punong Barangay Lambuerto Suelto and sanggunian members expressed their heartfelt appreciation to the national government during the inauguration of the Seal of the Good Local Governance – Incentive Fund (SGLGIF) newly-constructed local access road in the barangay. This momentous event, held earlier today, featured a ribbon-cutting ceremony and the unveiling of a marker, officially opening the road to the residents.
Hon. Rogelio Manarang, Representative of Hermosa Mayor Antonio Joseph Inton, reflected on the previous state of the road, where he witnessed students, parents, and workers from the nearby industrial park struggling through the muddy and wet route, often having to carry their shoes. With the completion of this project, the hardships endured by the local community are now a thing of the past, considering it a true blessing.
In her inspiring speech, DILG Provincial Director Belina Herman emphasized the importance of adhering and religiously implementing the laws by our local government units for the welfare and benefit of the general public. Consequently, the LGU becomes eligible for recognition and awards. This achievement truly justifies the purpose of an excellent public service.
The event was graced by the presence of esteemed individuals, including Sangguniang Bayan Members Hon. Lou Narciso, Hon. Jason Enriquez, Hon. Boyet Yandoc, ABC Hon. Roberto Rosel, Municipal Administrator Rex Jorge, Municipal Engineer Jasmin Recibe, the engineering staff, Hermosa MLGOO Vernita La Torre, and DILG Regional and Provincial Engineers.