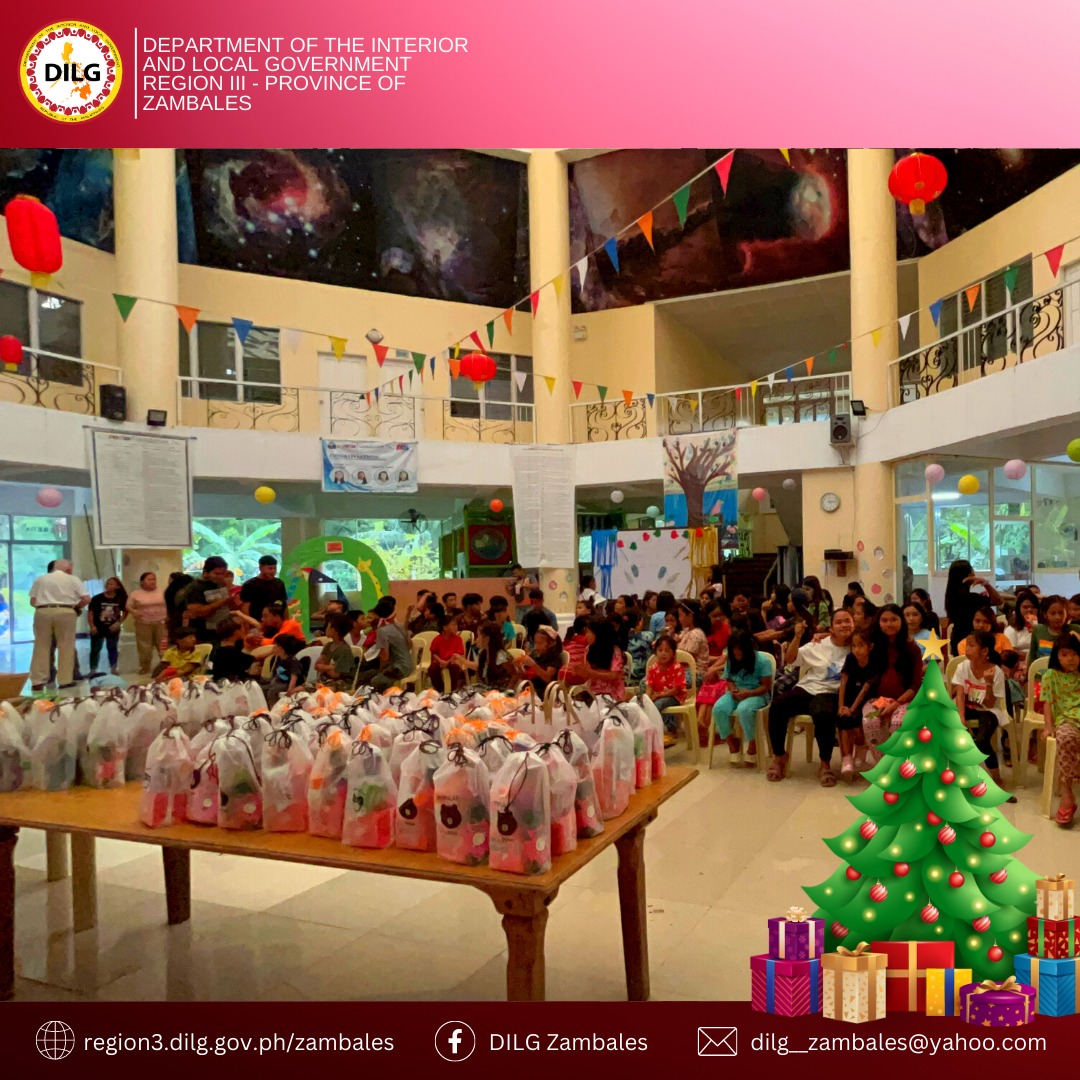 The DILG Zambales initiated an outreach program led by Provincial Director Martin Porres B. Moral, Cluster team leader LGOO VII Melissa D. Nipal, DILG Field Officers, Provincial Office Staff and private sponsors. The beneficiaries are 32 boys and 75 girls under Peoples Recovery Empowerment and Development Assistance (PREDA) Foundation Inc. at Victoria Children's Home Sitio Gala, Pamatawan, Subic, Zambales.
During the outreach program the beneficiaries prepared and showcased their talents in dancing. Afterwards, each beneficiaries received pack of personal hygiene kit for their daily use and some snacks.
Likewise, the outreach program that brought smiles to the beneficiaries was made possible through the sponsorship of Mr. & Mrs. Albert and Laura Molina and kids, Ms. Marife San Pedro, Ms. Rhea Mosones, Ms. Aileen Q. Lopez, Mr. & Mrs. Ramir and Cherilyn Dimalanta, Ms. Cecilia Quilitorio, Ms. Liza Dela Cruz, Mr. Bonifacio Galvezo II, Ms. Ann Castillano Japson and DILG Zambales.