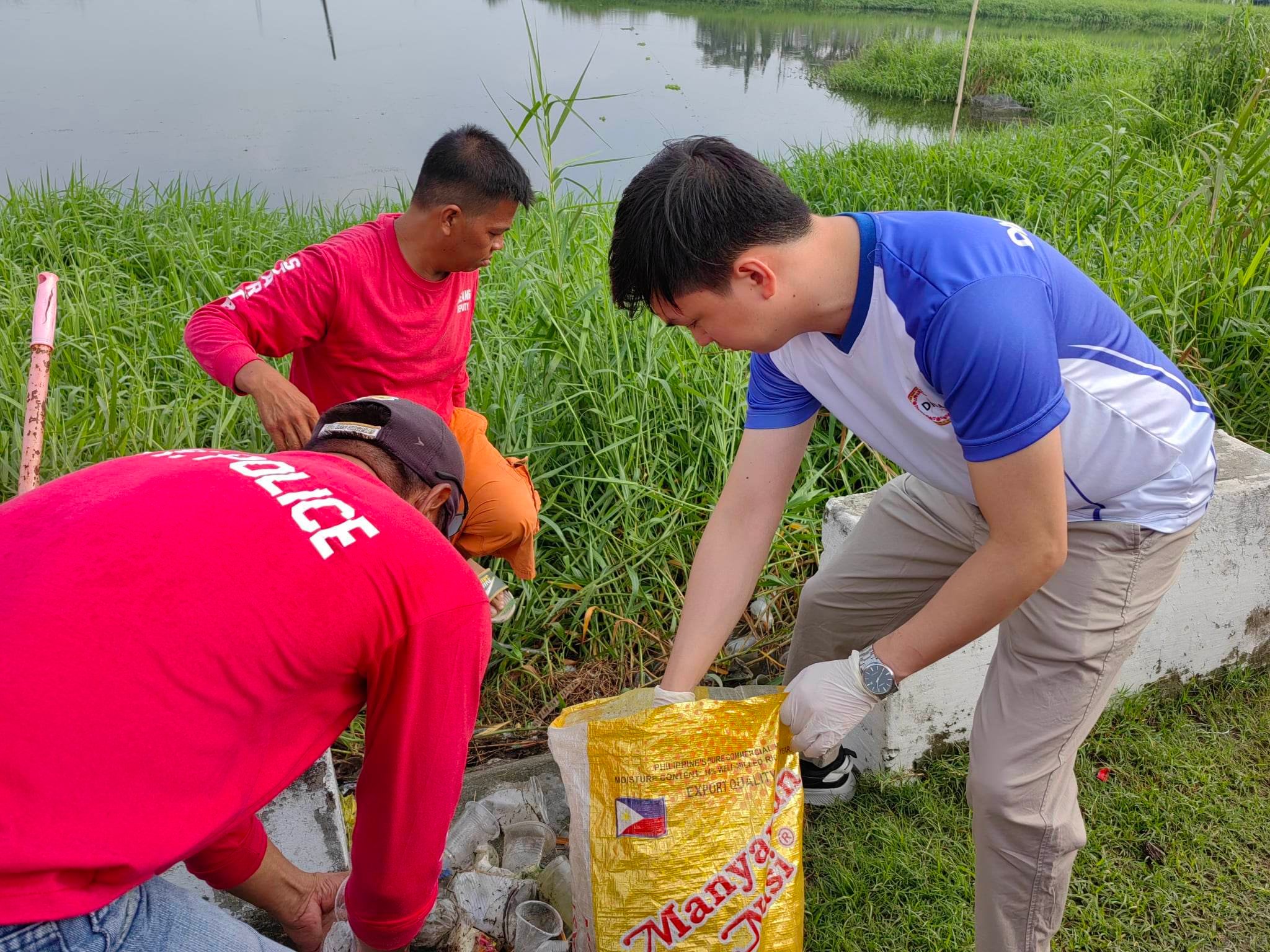 The DILG Pampanga Provincial Office in collaboration with the Municipality of Minalin, conduct its third clean-up drive along the Sunset Park of Minalin, Pampanga participated by DILG Pampanga Provincial Personnel, Municipal Employees, Barangay Sta. Rita Officials, PNP, BFP and BJMP.
The activity is part of the Manila Bay Clean Up, Rehabilitation, and Preservation Program (MBCURPP) of the Department that promotes preserving and rehabilitating waterways. The park is built next to a river adjacent to Minalin Tail Dike that is connected to Pampanga River, one of the waterway systems in the province connected to Manila Bay.
The said activity also supports the International Coastal Cleanup (ICC) day which was institutionalized through Proclamation No. 470, series of 2003 of then President Gloria Macapagal-Arroyo. The third Saturday of September was designated as Philippine ICC Day.
Additionally, the event supported the introduction of the 2023 "Barangay at Kalinisan Day" (BarKaDa) in which the barangays are expected to conduct coastal clean-up, dredge clogged waterways, prune thick bushes or branches, and dismantle breeding places of mosquitoes in coastal areas, waterways, creeks, public parks, roads, and other public spaces within their areas.
This recurring event not only raises public awareness but also inspires a passion for community involvement in clean-up initiatives. The focus is on spreading the word about the vital need for a clean and safe environment for everyone to enjoy.