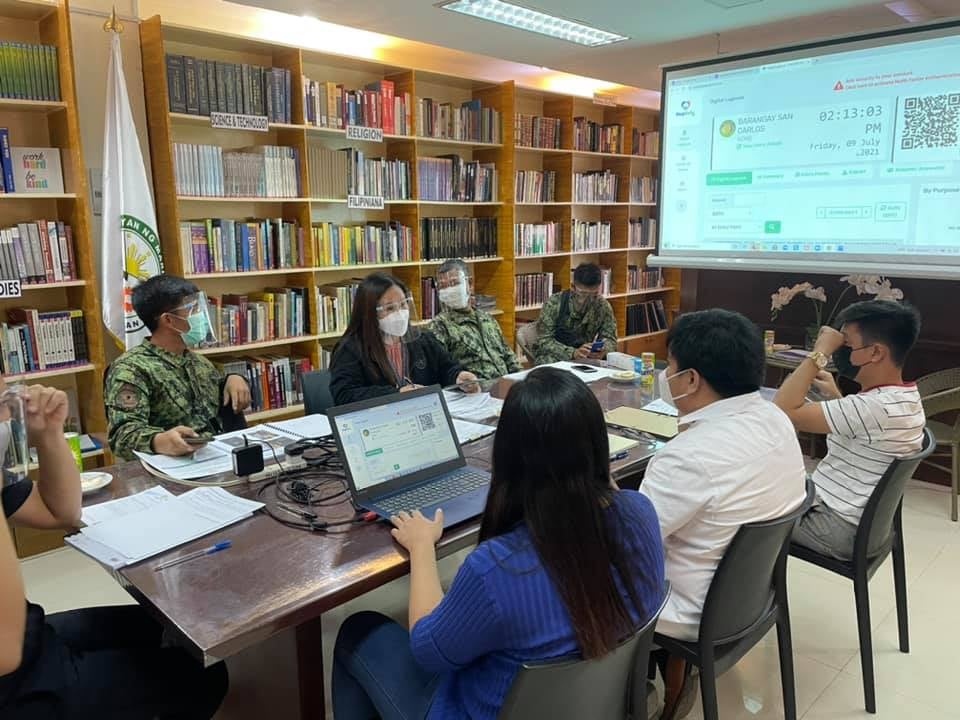 The first barangay Local Governance Resource Center (LGRC) in Central Luzon is now also a Safety Seal certified facility.
After fully complying with the government-mandated health and safety protocols against COVID-19, Barangay San Carlos became the first barangay in Mariveles to receive a Safety Seal Certification from the DILG.
The Safety Seal Validation Team was led by MLGOO Haidee Balicolon, with personnel from PNP and BFP Mariveles.
Obtaining the Safety Seal Certification means that Brgy. San Carlos adheres to the minimum health standards and other government guidelines to successfully combat COVID-19.
Punong Barangay Ivan Ricafrente and the Sangguniang Barangay of San Carlos welcomed this latest development stressing that the health and safety of residents are important. The Safety Seal certification will also give their constituents peace of mind when they visit the barangay hall to do their transactions and also going to the Carlos Sarreal Public Library and Learning Hub.
The Safety Seal Certification is a voluntary certification scheme that affirms that an establishment is compliant with the minimum public health standards set by the government and uses or integrates its contact tracing with staysafe.ph.
Congratulations, Kap Ivan. Congratulations, Brgy. San Carlos!
UPDATE: Barangay Batangas II is the second barangay in Mariveles to get the Safety Seal Certification which was also inspected by DILG, PNP and BFP Mariveles.