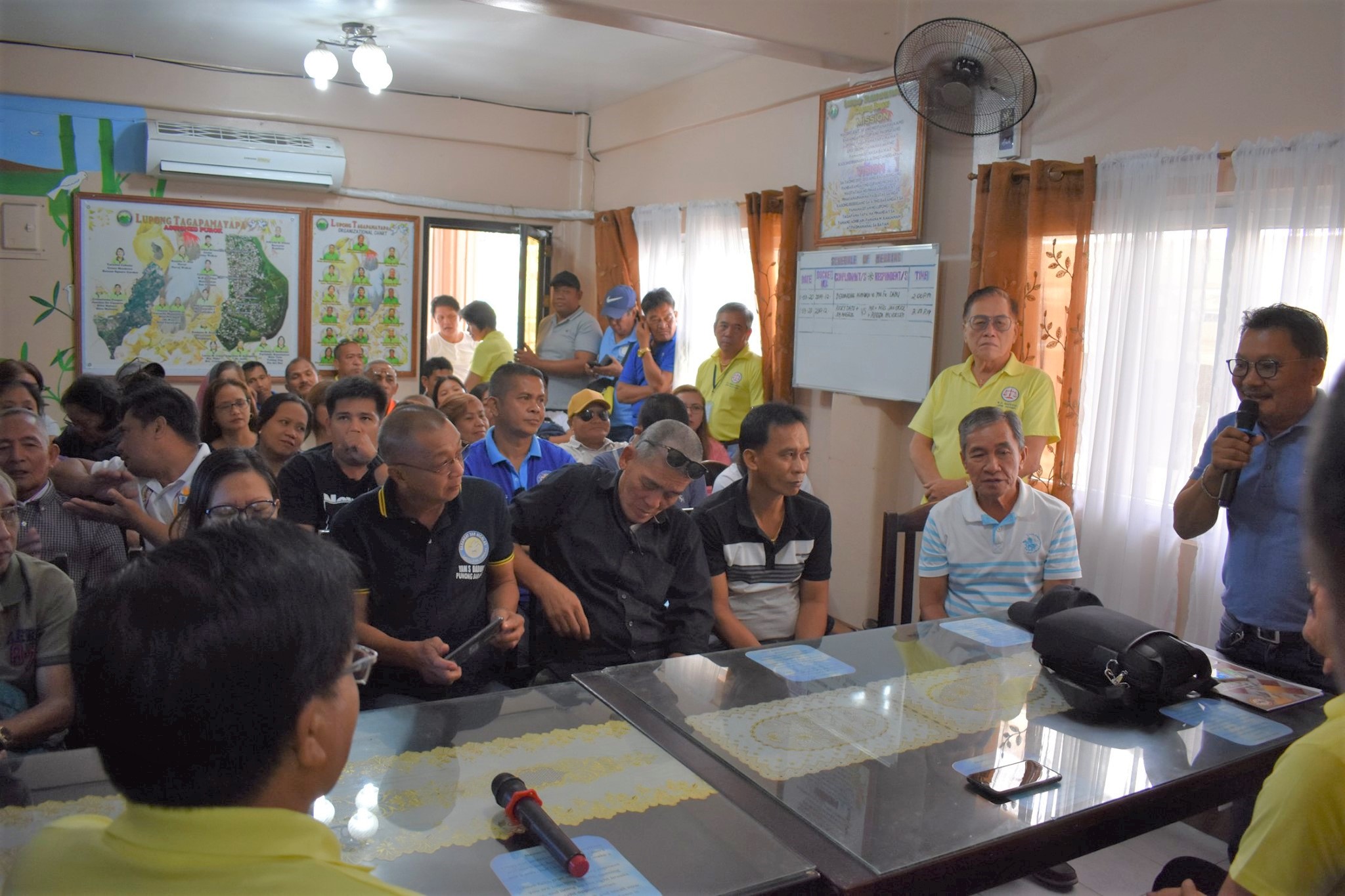 The Liga ng mga Barangay (LnB) Municipal Federation of Castillejos, Zambales benchmarked Brgy. Cupang Proper's lupon best practices and learned the efficient and effective strategies on Katarungang Pambarangay (KP) during their visit last week in the province of Bataan.
Brgy. Cupang Proper of the City of Balanga was recognized as the regional champion in Central Luzon at the 2019 Lupong Tagapamayapa Incentives Awards (LTIA) for the Component City Category and was eventually hailed as the 2nd Runner-Up at the national level.
PB Norman Guila welcomed the barangay officials from the 14 barangays of Castillejos as he gladly shared their effective implementation of Katarungang Pambarangay and his lupons' office, innovations and facilities.
LnB Castillejos also paid a courtesy visit at the DILG Bataan Provincial Office before proceeding at Cupang Proper.